What is it?
Twitter has recently announced its plans to implement "Super Follow" into its platform. This is a new concept for Twitter and a bold move for them to make. This feature will allow users to charge their followers for access to exclusive content. Super Follow will likely be coming later this year.
There has been a lot of backlash and skepticism from Twitter users since this feature was announced. This move serves as a way for Twitter to branch out and explore more ways in which they can make money from the platform. Of course, this will serve to pay Twitter users as well. Users would pay the person of their choice a monthly fee to have access to a variety of content that their entire following doesn't have access to, like videos, photos, newsletters and more.
"Exploring audience funding opportunities like Super Follows will allow creators and publishers to be directly supported by their audience and will incentivize them to continue creating content that their audience loves," Twitter said in a statement. Super Follow will start at $4.99 a month but could vary from creator to creator.
What will it look like?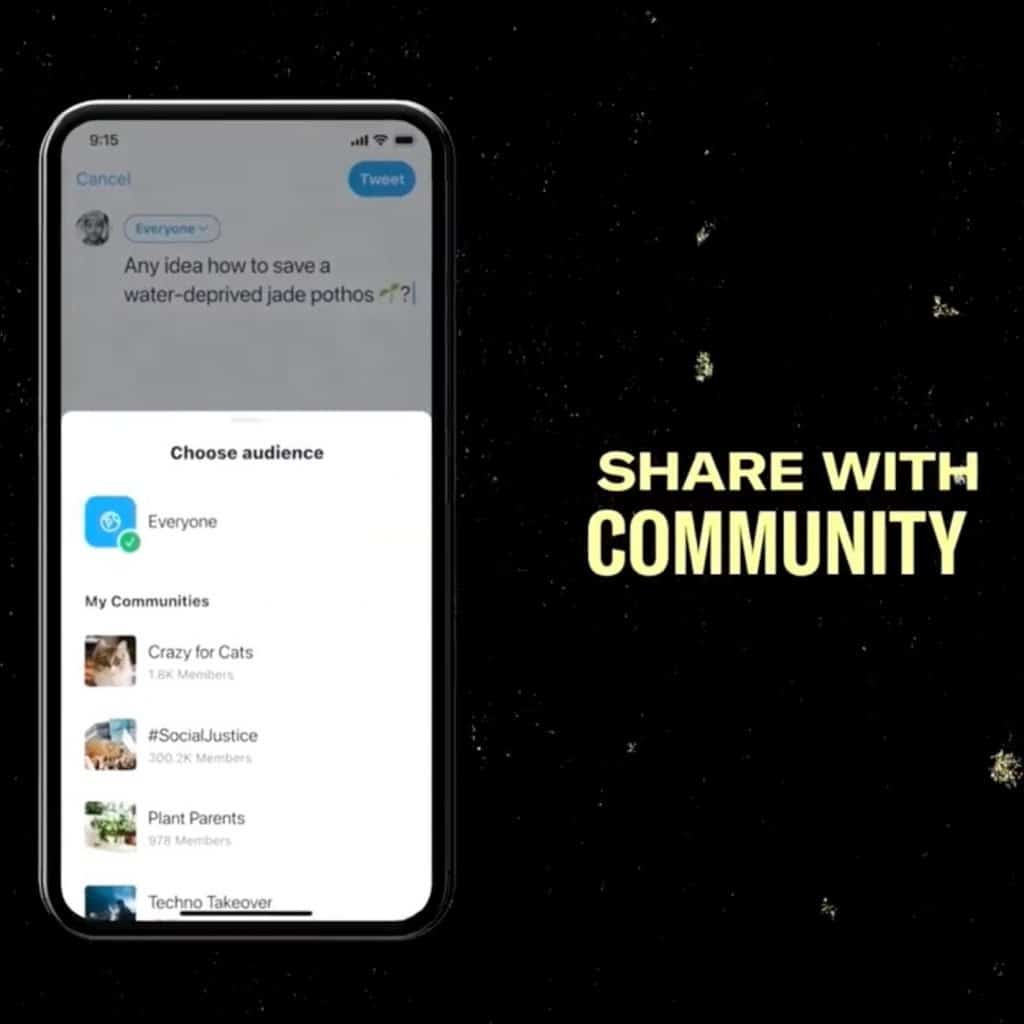 Twitter has shared a few images of what Super Follow will look like once it is launched in the next few months. It is similar to features we've seen on Snapchat and Instagram: the close friend's story. When going to send a tweet, the user is given options on which group to send it out to.
As you can see, there's an option for "Everyone," as well as options for Super Follow subscriber chains. Subscribers will have the option to cancel their subscription at any time, much like other subscription-based platforms.
This is an interesting route for Twitter to take, as there are already multiple existing subscription-based content websites. Patreon has been around for years and a reliable place for content creators to give their fans exclusive content. OnlyFans is another exclusive website that has dominated the subscription-based website market. Of course, we know of OnlyFans to be more in line with sex work as of late, but there are celebrities who use it for reasons beyond that.
Mixed emotions
This is why there have been such mixed reactions to the announcement. Many believe that users should not have to pay for features on Twitter. It comes across and disingenuous and frustrating for users, since advertising on Twitter has already been amped up, much like Instagram. There is also the fear that news organizations will use the feature as yet another paywall. Paywalling information can be incredibly dangerous, especially in this tense political and social climate we are living in today.
But, there are people who are excited about it. Many argue that this is a great way for Twitter to support its content creators and allow them to make money on the app. Twitter argues that it's all about getting money into the pockets of its users. Lara Cohen, Twitter's Head of Global Partnerships tweeted of Super Follow, "We believe that content creators should get paid for the greatness that they bring to this website." Twitter will presumably take a cut of the $4.99 monthly fee but overall is excited to give creators money directly for their work.
Even with other sites that offer access to content on a subscription basis, Twitter is confident that Super Follow will be a success.
What do you think?
What do you think about this new feature? Can you picture yourself paying $4.99 monthly for exclusive content from your favorite celebrities and creators? Many seem very into the idea, and others would rather stick to sites like Patreon or OnlyFans. I, personally, cannot see myself subscribing to anyone for exclusive content, but hey, you never know! It will be interesting to watch the evolution of "Super Follow."
Feature image credit: Unsplash