"Ok, good…but take it at this angle" they'd say for the tenth time. As a good friend, you don't hesitate to take it again. You proceed to bend down or lean sideways. You lift up the phone, and what do you do next? You honestly thought the previous picture was perfect! It doesn't matter though. Instead, I'd recommend trying to work on at least two of these pointers each time you're the photographer…. with an iPhone.
Are you using natural light?
PHOTO CREDIT: Instagram
Be sure that you're using natural lighting as much as possible. The natural lighting would help your pictures by not flattening them out, which would have happened if you used flash.
No overexposure!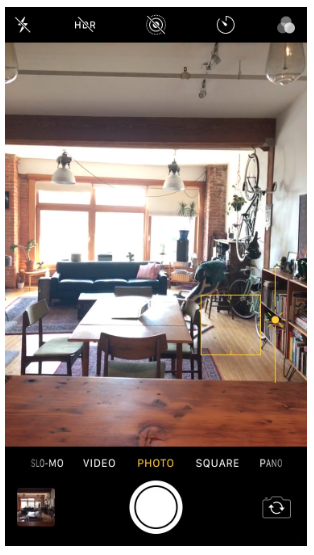 If your pictures are normally overexposed, then stop it. Because actually, you're doing more harm than good. Most of the time, you can't fix an overexpose picture if it's been taken. Before snapping, tap on the overexposed area; hopefully, the picture's natural lightning evens out.
Candid! Candid!
The more candid it is, the better. A candid picture gives the subject the ability to be themselves and simply not think too much about how to pose. Just tell them to do whatever they feel like doing, then start snapping away. You'd find that you end up with beautiful, nostalgic photographs, especially on a film camera.
Be creative!
Jims and Kitty are couple goals because they take gorgeous photos with each other. This one up above is just one out of thousands, giving you a glimpse of their creativity. Instead of taking a mirror picture, they brought the camera closer, blurring it out a little bit, then capturing the photo. In doing that, they exude an intense mood, which explains why they've written "Esthetically emotional couple" as one of their headers next to their profile picture.
Draw the viewer's eye
This works perfectly if you find yourself at a lake that's near logs. Tell your friend to step out on the log, without falling, and look back. The first picture above is a perfect example of drawing the viewer's eye to the subject. Given the log extends outward, you force the viewer to follow the log until they see something. Give it a shot!
No, take it from there!
Finally, resist the urge to take a picture straight on, holding it up to eye level. Give yourself the chance to walk around the subject. For instance, take influencer Josefine H. J, who lives in Denmark, and posts pictures from all different angles. Right up above you can see that the picture was taken from the side, showing off her face and the water in the background.
Apple is releasing new iPhones each year, so I think it's best to know how to use it rather than spending hundreds of dollars on a professional camera. It's no surprise Apple has the best camera on the market, though I'm biased. Anyhow, keep doing what you're doing! Hey, they're calling you over to take more pictures… I just hope you're prepared this time.
Featured image: MacRumors