Ever try an arsenic popsicle?
Water pollution has been a concern for environmentalists and, frankly, should concern any human being who wants to stay alive. Besides general carelessness, countries face the consequence of this problem as civilians struggle to find clean water sources.
Water Pollution in Taiwan
When Taiwan's economy started rapidly growing in the 80s, environmental concerns were the last thing on the country's mind. For instance, the country faced little to no pollution regulation, unlike their economic interest partners. As a result, this allowed for quick growth with dire environmental repercussions.
According to a PubMed study, domestic sewage was responsible for 25% of water pollution in Taiwan, 21% of domestic animal waste, and 54% of industrial waste. Moreover, hepatitis was a threat to people who used these polluted water sources. And in 1986, 3000 people were poisoned by PCB-contaminated waste, a hazardous material found in fluorescent light ballasts and motorcycle oil.
In 1988, Taiwan had surpassed Japan in levels of industrial and toxic waste by 50%. The country had prioritized economic and political strength over its citizens' health and safety. And it took three art students to begin a conversation, calling attention and action to the water pollution crisis not only in Taiwan but globally.
Popsicles to Show Pollution
The Polluted Water Popsicle Project originated at The National Taiwan University of the Arts. Three design students, Hung I-chen, Guo Yi-hui, and Cheng Yu-ti, contemplated how they could raise awareness for the suffering waters of Taiwan due to urbanization and economic growth in the country. The students decided on an ironic visual approach to convey their message that water pollution needs fixing. After collecting sewage water samples from 100 different sources, they froze each sample and used a polyester resin to make fraudulent frozen treats that can last forever.
The popsicles were from designated water sources, which were colorfully wrapped. At first glance, one would think that they were the newest line of artisanal popsicles; each wrapper was numbered, representing the region where each specific polluted water sample was sourced from.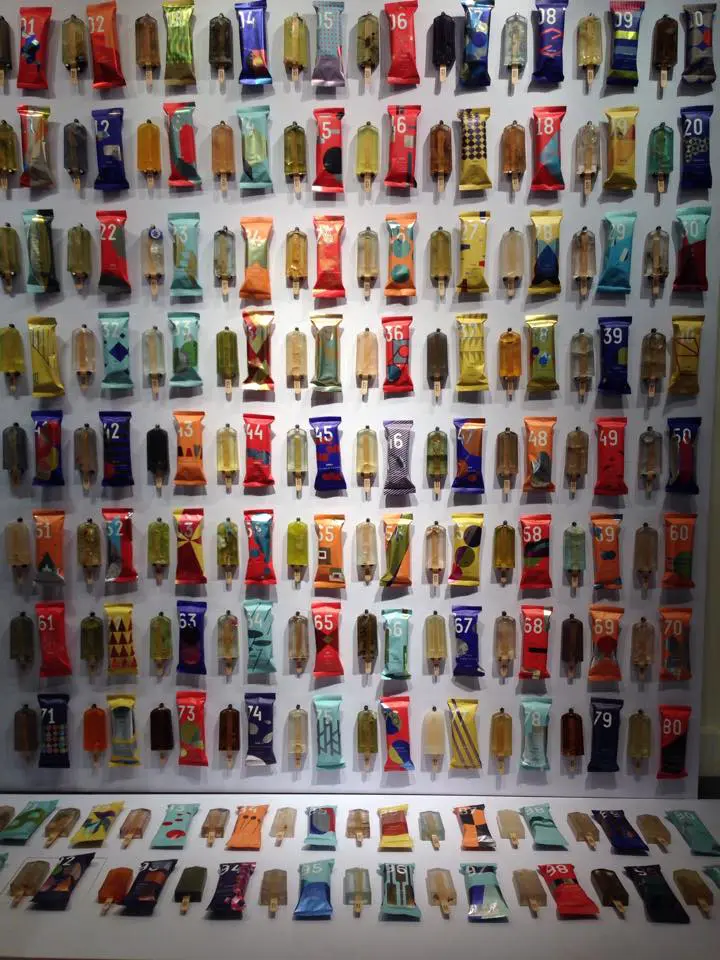 Although attractive in design and color, the students made the popsicles a model of ranging pollutants through its formula and revealed their transparent polyester resin. Moreover, studies show over 90% of the trash found in the sampled water was made from plastic, another PCB containing material.
Unwrapping Water Pollution
The project creates a powerful juxtaposition between beauty and waste. These stunning popsicles are appealing in appearance, but underneath their ingredients, no one would ever take a taste. Have you ever tried licking a cigarette butt? I'm sure you wouldn't enjoy the flavor. Although mercury and arsenic are tasteless, they definitely aren't part of your pantry either. So why should they be a part of it now human's water sources?
The project got so much attention that it was even nominated for the Young Pin Design Award that showcases work from design students all across Taiwan universities. After its release, the Polluted Water Popsicle Project went viral, as continuous water crises occur throughout the globe.
Polluted water in our environment is a reminder to take action. According to the International Union for Conservation of Nature (IUCN), 8 million tons of plastic ends up in our oceans every year. And according to BeNatural, that's equivalent to two Empire State Buildings going into the oceans every month! Think about that!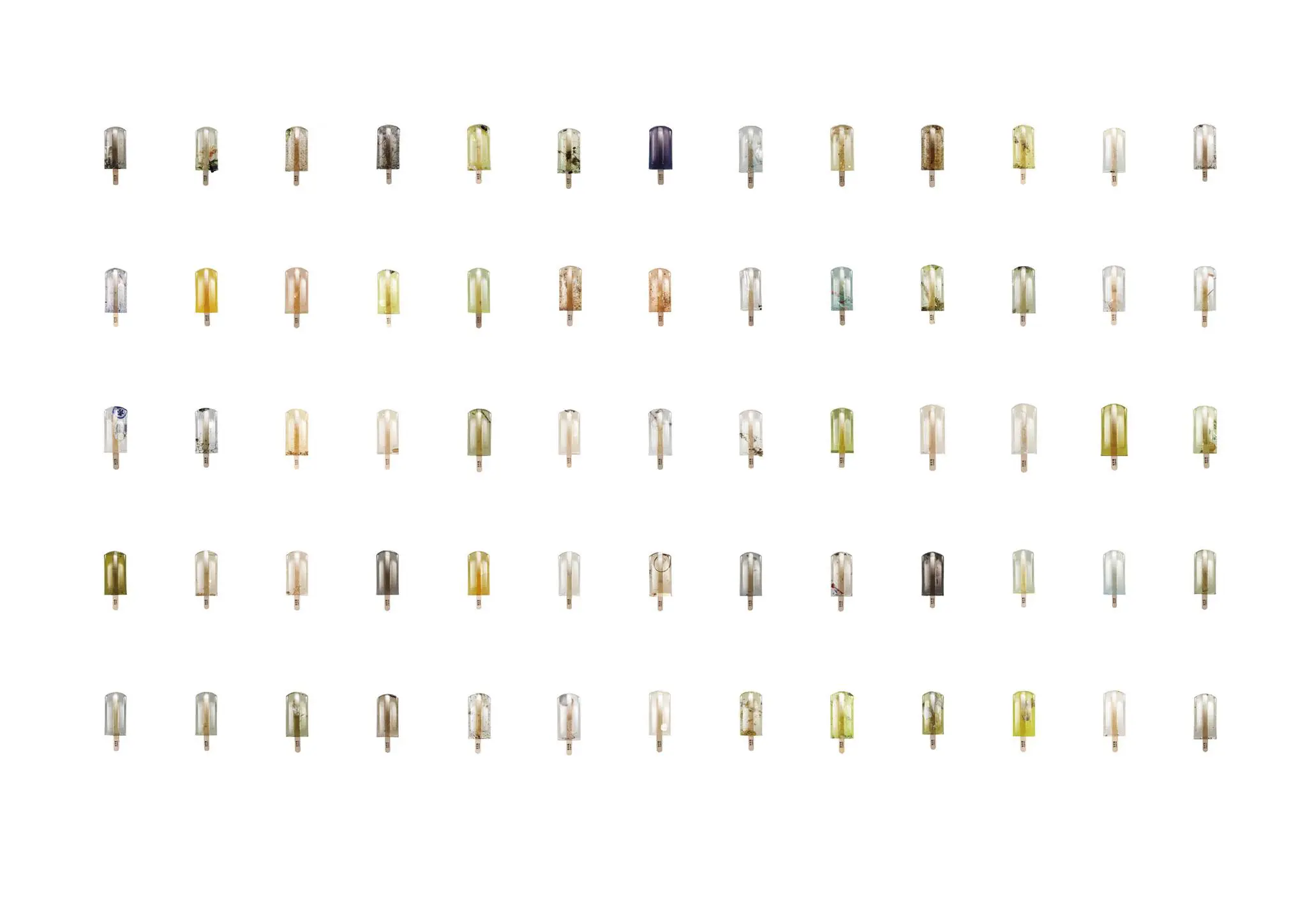 Why should you care about shitty tasting popsicles if you're not going to eat them? Because if our environment falls apart, remember that there will be no world to even taste the good popsicles in! Overall, this project isn't solely about the dichotomy between unwrapping beauty to find ugly. It's about how to reflect and reverse the ugly in our environment so that we can nurture and turn Mother Nature's births back to their original state.
Featured image (Facebook/100%純污水製冰所)