Every year, the Met Gala hosts hundreds of celebrities to its charitable auction. The themes are poignant, the guest list always draws attention. It's a huge moment for culture, a bigger moment for American fashion that year and an even bigger moment for guests. Some guests spend more than half the year deciding what they're going to wear. Designers spend months designing, crafting and sewing a piece that fits the theme and the guest perfectly. Not just in terms of their body, but the guests' overall image. This year, influencers reportedly come in droves, eliminating some of the seats reserved for traditional celebrities. Does this mean that influencers are serious celebrities? Or, just that Anna Wintour is trying to reap the benefits of the attention influencers get?
The Status of Influencers, The Status of The Met Gala
Well, it's always tedious and lame to me when someone complains about influencers. As if they're a lower class than "regular" celebrities who have artistic professions. First and foremost, the public in general is more impressed and interested in the celebrities who are on camera. Singers, musicians or actors grab the most concern with the public – the Met Gala is interesting because of the celebrity presence. Even though composers, lyricists, producers, writers, directors and editors, who often make the talent of the beloved singer/musician/actor, rarely do they find praise the same way.
Secondly, talent is subjective. Third, what a talent is can't be determined. Does someone who ride a bike well have a talent? Sure, but does someone who rides the subway well have a talent? Where does "talent" begin and end? I think racking up millions of views online is a talent, thousands try to do it and few succeed.
The status of celebrity has always changed. Applause didn't come to actors in Shakespeares' age as much as it does today. Thespians were usually illiterate, from poor families and were often pagans. They didn't get well-regards. Actors up until the 20th century often had this stain on their reputation, even successful ones. Grace Kelly's father was ashamed that his daughter was an actress, comparing her profession to prostitution. For hundreds of years, people scoffed at singing and song writing. Lest you had good educated, wealth, and made classical music, the general consensus around singers/songwriters was negative. Singers/songwriters often went uncredited. It could be argued that influencers have the same reputation today what singers and actors had in the past. Because social media is new and cheapened by permeance, people look down on them. They are seen as pulp entertainment for easy viewers.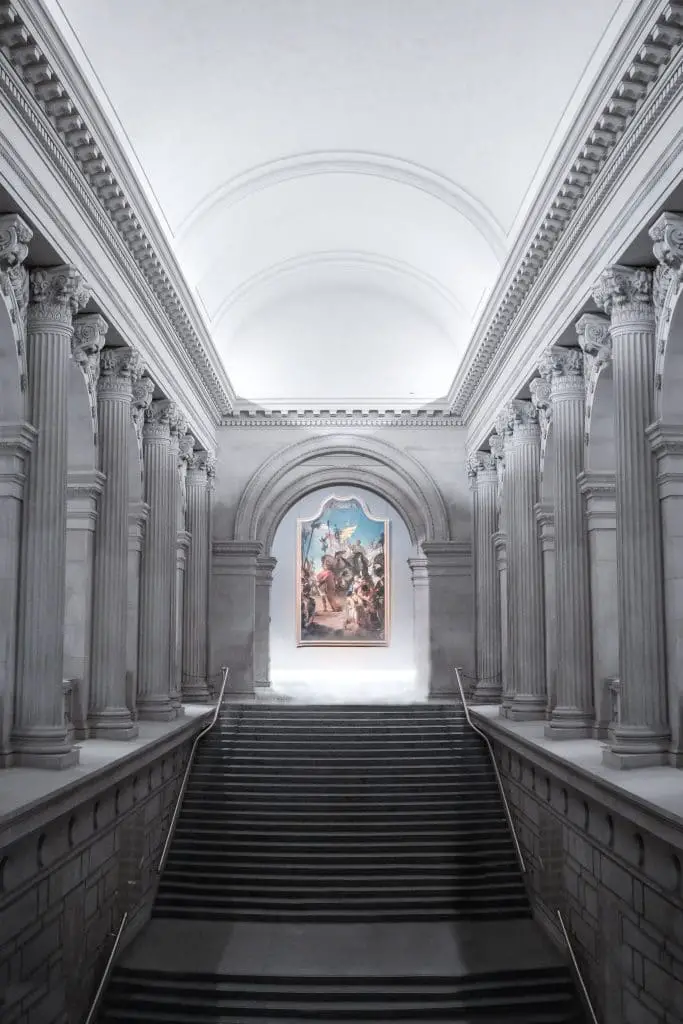 The Met Gala, Herself
The Met Gala, organized by Vogue every year, has been active since 1948. It raises money for the Costume Institute, a wing of the Metropolitan Museum of Art. Each year ,a different theme allows guests to embrace fashion through a different lens. The most recent theme was Camp: Notes on Fashion, based on Susan Sontag's essay about Camp. There are hundreds of celebrities that attend every year. It's a publicist's fantasy. There are thousands of photo opportunities. A guaranteed inclusion in a dozen magazines, a further establishment of the brand. The event is typically sponsored by a fashion house, but this year is sponsored by Instagram. The rapidly-growing list of Influencers invited to the Met Gala has alienated some, and applauded by others. Regardless, it's bound to grab attention either way. Most of all, the invitees makes sense because of Instagram's sponsorship.
Every year, there are co-chairs to the event who help plan, design and orchestrate the event. I've noticed that every year, for the last ten years, people who invited to co-chair are often at the peak of their popularity. Jennifer Lawrence was co-chair soon after her Oscar win and huge media buzz. Lady Gaga was co-chair of the Met Gala right after the huge success of A Star is Born, her debut film. Rooney Mara was a co-chair after the heat from The Girl with The Dragon Tattoo and Her. The most popular celebrities I can think of at the moment are Timothee Chalamet and Billie Eilish. And they are both co-chairs this year. The theme for the September Gala is In America: A Lexicon of Fashion, focusing on contemporary American fashion.
Anna Wintour and Celebrity
Anna Wintour has previously met criticism over her inclusion over who is featured in Vogue. She has, in her tenure at the magazine, featured more and more actors, singers, politicians on the cover of Vogue. She has brought the magazine more to the public eye than before. The focus on celebrity made Vogue more accessible to average people, but unlike French, Italian, Japanese, Arabian or Korean Vogue, American Vogue has more prominently featured exclusive designers. Under her editing, critics have said American Vogue is unreachable for the average person because of the high price point of the pieces, compared to other countries. With influencers being the new celebrity, I think it's predictable of Anna Wintour to include them heavily in the Met Gala guest list.
What Will Become of The Met Gala?
And what will become of celebrity? The smartphone has paved the way for new interests, new talents and new people of interest. Television has slowly overtaken the cinema, which might be overtaken by short content. Influencers might seem trashy now, but so did other various forms of celebrity in times past. Maybe the entire idea of celebrity is, in itself, trashy. The move by Vogue to invite influencers to the Met Gala seems more a business move than one that genuinely stresses the importance of celebrity. But, it does signify a change to come. Actors and singers might not carry the same cultural weight they do now in ten years, and Vogue might just be leading the charge to change.
Featured Image by Felipe Simo for UNSPLASH.COM