You've probably come across the shapeshifter effect on TikTok without even realizing it. It goes as such: a user positions their face in front of the camera, a countdown ensues, and then the effect morph's the user's face into a famous lookalike. See below:
I'm guilty of falling for the "trick" of the shapeshifter effect myself. Whenever I came across these TikToks on my feed, I totally thought that the effect was designed to actually scan your face and pair you with a celebrity that you were visually identical to. Cue me, in front of my camera, using the shapeshifter effect over and over again and wondering why my face wasn't morphing into Kylie Jenner's (just kidding, I'm not that full of myself….).
The Shapeshifter Effect in Action
Turns out, the shapeshifter effect actually requires you to upload your own photo. So, TikTok isn't telling you to look like a celebrity. It's actually you telling yourself that. But, there's something pretty convincing about seeing your own face morphed into that of a movie star or an airbrushed Kardashian. So, if you want to showcase your uncanny likeness to a famous person? Here's how it works:
First, you open the "Effects" button on TikTok. Locate the Shapeshifter Effect, and you're good to go. Upload the image of your desired celeb lookalike onto the filter. And, when you press record, tap the screen and you'll morph right into their face.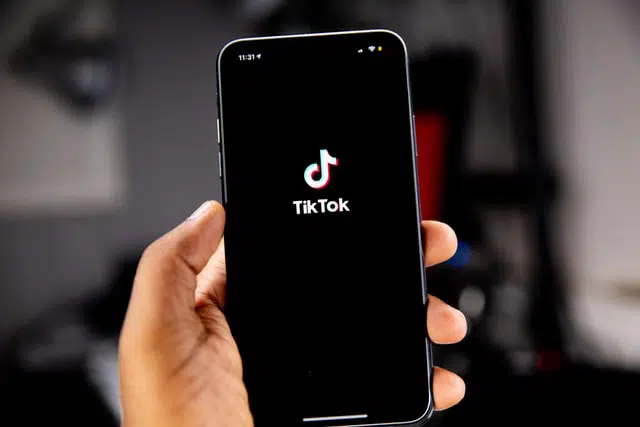 This effect can be fun. And, it's definitely a confidence boost, especially if you have people in your comments sections gushing that they "totally see the resemblance!" But beware, the Shapeshifter Effect can be an honest visual identifier if you use it in a different way.
If you upload a photo with a singular person in it, then the effect will morph your face into the one available. But, people have also used this effect to scan their likeness and identify which character in a lineup they resemble best. From Disney Princesses to TV Casts, you can upload a photo with multiple people. Then, TikTok will tell you which person you look the most like. This is where it gets a little upsetting. A few weeks ago, I tested the shapeshifter effect with the cast of Glee and was told that I most closely resembled Glee coach Will Schuester. So, never again.
Featured Image from Harry Cunningham on Unsplash