Does this ass bag make me look fat?
Questioning Gender Normativity
Stef van Looveren is a genderfluid artist who studied Fine Arts at Central Saint Martins, London and Sint Lucas, Antwerp. Although controversial to some, their work questions gender normativity and its role in society.
Working across multiple disciplines, Stef van Looveren creates sculptures, video installations, photos, and performance art. They shared that their work "attempt[s] to reflect and dismantle performativity of our human behavior, primarily with the notion of gender." This idea of gender normativity being the typical behaviors people convey based on how society sees gender.
From Body to Bag
Stef van Looveren's most recent work is their bag collection. The bags are how you say….rather jolting to onlookers. Those typically in the market for bags tend to make their purchase decision based on color, size, and the designer itself. However, Stef van Looveren overlooks those details by slapping a pussy right on the front of their bags, which would definitely distract you.
Their work features wearable purses, including the pussy bag, the intersex bag, the dick bag, and the ass bag, serving to dismantle the status quo. "The bags support their vision that 'sex' should be seen as an interchangeable, wearable accessory, something that the wearer can play around with," said Stef van Looveren's website. Their efforts seem very sensible, reasonable if you may. However, everyone's first jarring reaction to the bags begs the question of why the collection is so jolting when all they're displaying is what's beneath the belt.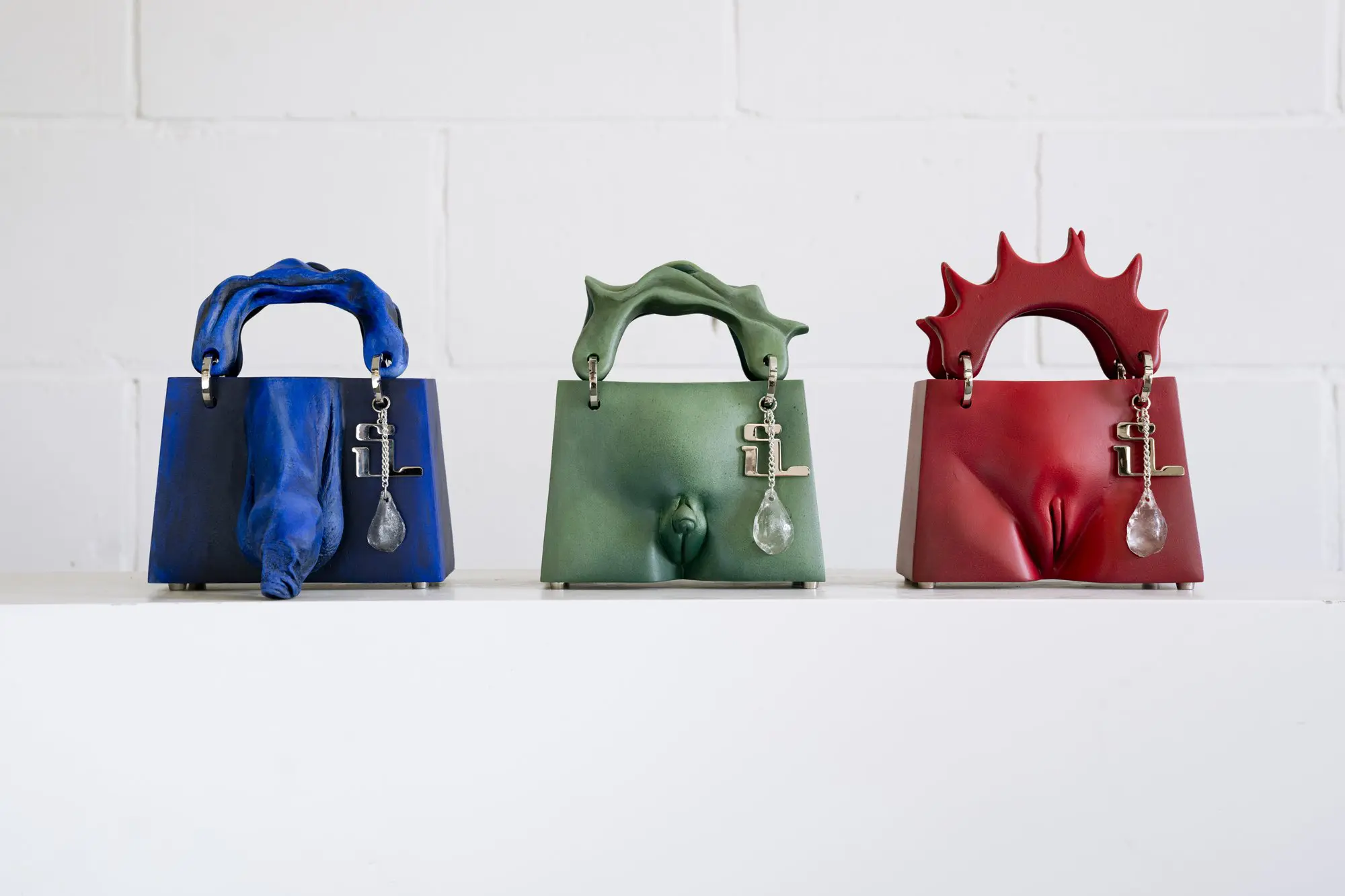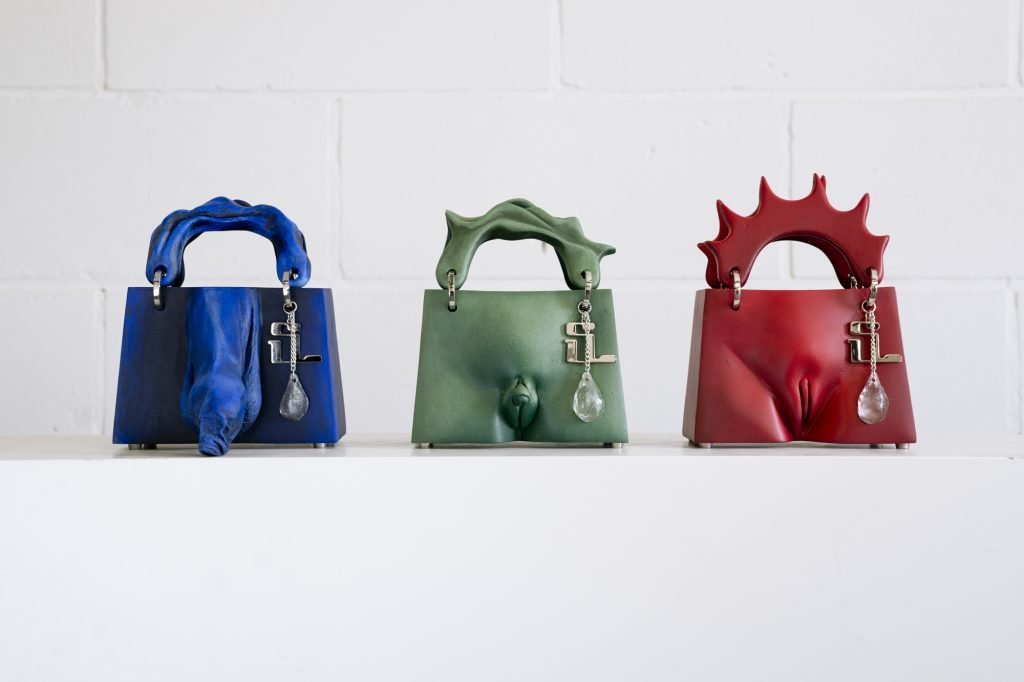 Though you may be walking around with a dick in your pants, some might argue the pants serve a purpose. But who can really deem offense to the work of Stef van Looveren? Their bags are no bullshit; also, the bags are real and raw. Although maybe a little too graphic at times, society shouldn't deem art offensive based on its accuracy to human anatomy.
Are They Appropriate?
Some would question why such a bag needs to exist. It's simple: it doesn't need to exist. But that doesn't mean it shouldn't exist. Though the bag series can come off as unattractive and too detailed, the bags aren't showing anything you haven't already seen.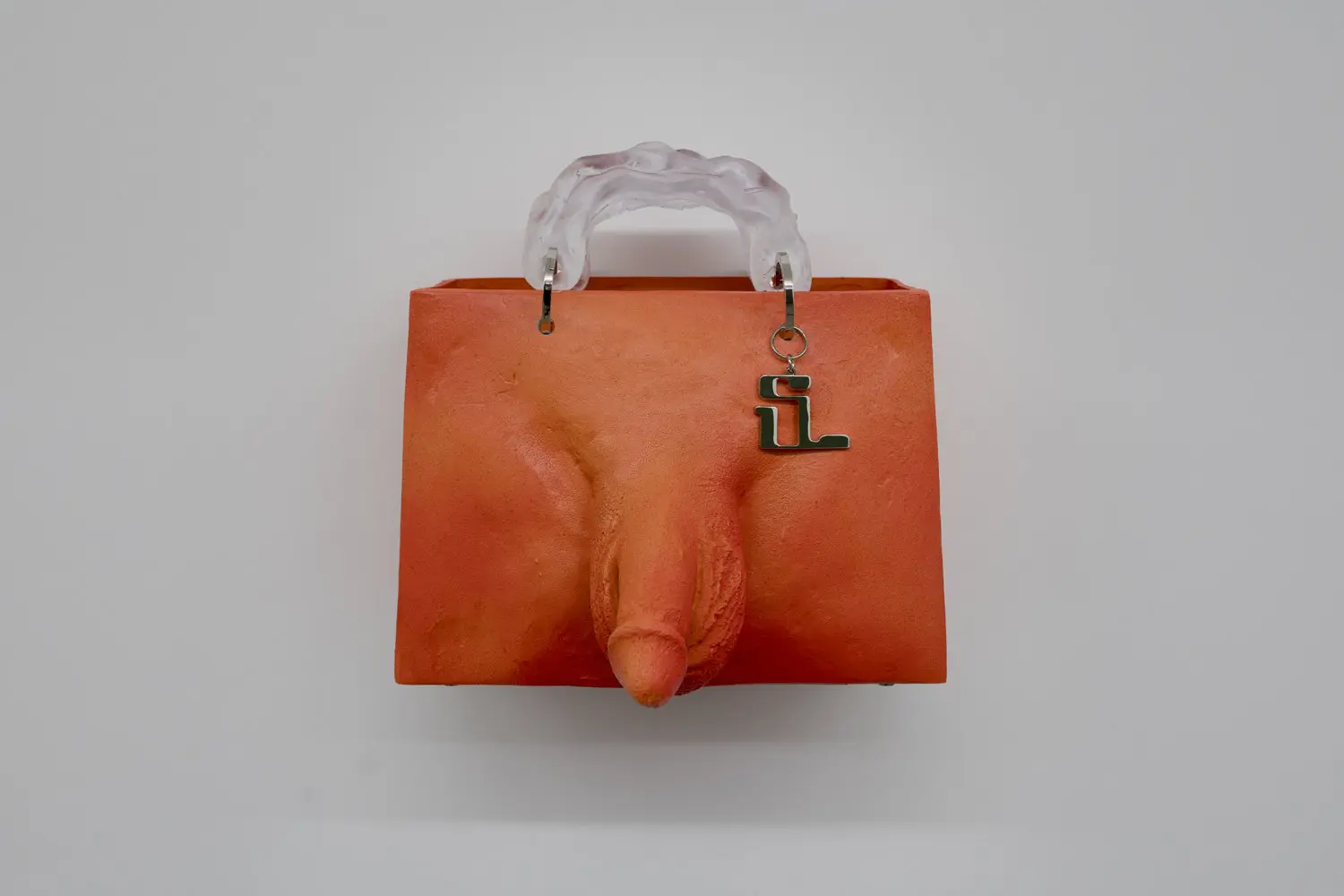 That being said, sure, if you were actually to purchase one of these bags, there is definitely a time and place. And should you take it with you to see your kid's talent show, or to meet your lover's family: hell no! But if you're feeling particularly provocative one day, then so be it, wear the bag out! Trust me, I'm sure you'd be fine rocking it in the streets of New York City.
Furthermore, a person's first instinct is to feel uncomfortable, which calls to the sexualized society we live in. I get it; yes, shirtless men seductively using cologne and hot girls stretched across a car is more appealing. But where should the line be drawn? Or should it just not be flaunted about in public but reserved for museums and exhibits? Whether their work is adored or detested, Stef van Looveren has started a conversation on the human body, focusing on shame, privacy, and gender norms.
'Sex' and Statements
Van Looveren tries to make a statement on the notion that 'sex' can be interchangeable. They told Vice that while they were growing up, they "realized how similar gender was to wearing a costume and how it was something you perform daily." And that they "strongly believe that art can be a useful medium to help acknowledge underrepresented identities on the gender spectrum."
These bags not only mock society but also make you reflect on how gender is represented nowadays. Just think about it: what might be a rather unattractive bag to you might be relatable and empowering to someone else.
Regardless, Stef van Looveren has accomplished what needed to be accomplished: they accomplished being provocative and controversial, thanks to art. Moreover, Stef van Looveren has taken full advantage of the opportunity to poke fun at society's usual stance on gender norms which are slowly being broken down one intersex bag at a time.
Check out more of Stef van Looveren's work on Instagram or their website.
(Featured image source from stefvanlooveren.com)
Suggested Articles to Read Next:  NYC Artist Talks Unity With VMAs OOH Subway Exhibit