We all have moments when working from home just ain't cutting it. We'd rather walk outside and find a secret hideout and finish there. But where is it? Well, for one, there is no such thing as a secret place in New York City. In New York City, it's either you've never heard of it or the place just had opened up recently. Still, there's no secret hideout.
As someone who is not from the city, I gotta admit NYC takes the cake for the amount of traffic it produces on a daily basis. There is never a time when you don't see someone on the street, let alone at bars or near a coffee shop. Granted, there's a shit of things to do whenever you visit but damn, can a person catch their breath once and a while? I guess not.
In spite of this, if you ever run into a time when you're totally bombarded with work, and home seems less productive than you had hope, here are some places to get away and bang it out. No pun intended.
1. Little Skips
Little Spot is located Bushwick.
2. Uptown Roasters
Uptown Roasters is located in Park Slope.
3. Sweetleaf
Sweetleaf is located in Greenpoint.
4. The Roost
The Roost is located in East Village.
5. Mike and Pull
Mike and Pull is located in Ridgewood.
6. Rebel and Coffee
Rebel and Coffee is located in West Village. This secret hideout will get you ready to make some serious progress on whatever your work obligations are.
7. Perk Kafe
Perk Kafe is located in Upper East Side.
8. Gotan
Gotan is located in Tribeca.
9. Rex
Rex is located in Hell's Kitchen.
10. Devoción
Finally, Devoción in Williamsburg.
Afters hours… The Tippler!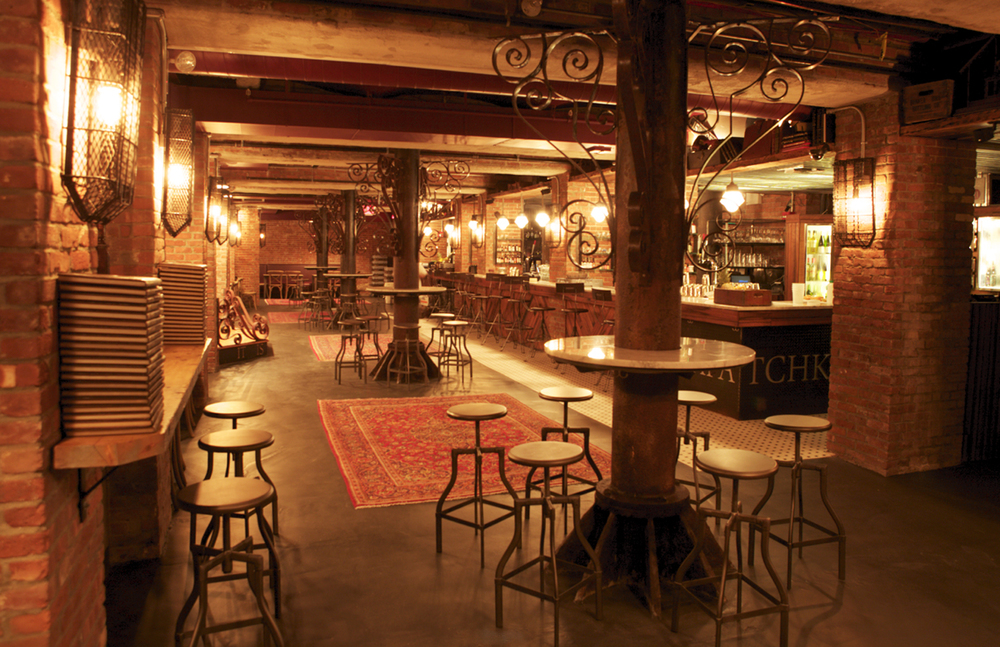 Afterward, if you're feeling up to it, let's take a look at the real secret hideout spot for after hours. The Tippler, which is an underground cellar, is located in Chelsea Market. They have delicious drinks, including Green With Envy (made with Vodka, Hand-pressed Green Juice, Lemon, Ginger, and Soda), Call Me Captain (made with House Rum Blend, Banana, Coconut, Pineapple, Green Chartreuse and Lime), just to name a few. If you are interested in what else they have to offer, please visit HERE, as they also offer finger foods, beer, and non-alcoholic beverages. Due to COVID-19, yeah, I know crazy right, there cannot accommodate groups larger than 10. Lastly, their hours of operation are from Thursday-Saturday from 5 pm-12 am.
PS: The establishment is a first come first serve, which lets you know, and I know that they don't do reservations. Sad, right? Anyways, work hard, play harder.
Featured image credit: Ivana Cajina