Social media in some way shape or form is a big part of our lives. I mean think about it, you take your phone with you everywhere. And what's on your phone? Social media Apps! It has directly impacted every single one of us. There are so many pros and cons. Social media has many benefits to make our everyday lives easier. We can stay connected with the world, and access information instantly. On the other hand, social media can also ruin our lives, cause problems, and in some cases harm the public. If you think about it there's good and bad with everything in life including the internet. Let's explore the pros and cons of social media.
The Pro's: What Makes Social Media So Good ?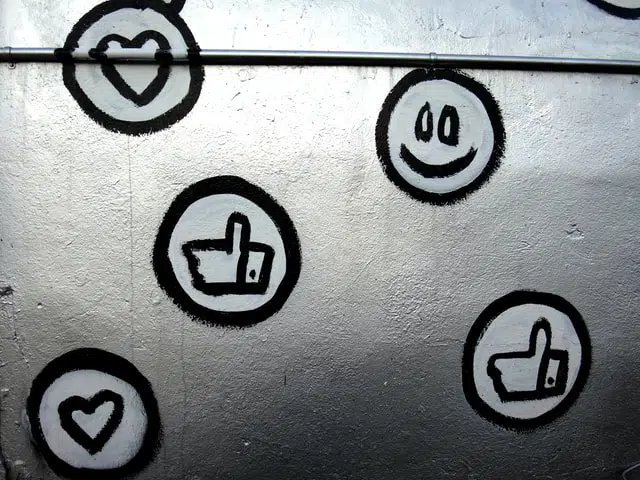 Information Spreads On Social Media Faster Than Any Other Form of Media
Social media often updates and receives news faster than any other major news network. As crazy as that sounds it is true. Social media is one of the top new sources for 46% of Americans. That speaks volumes about the impact it has. Social media is instant almost simultaneous. It's favorable because it is fast-paced. When you want to know something whether it is information or research you want it quick.
Social Media Allows You To Stay Connected
Social media allows you to stay connected with your friends and family. In addition to improving relationships and meeting new people. It doesn't get any better than that. We have the luxury of being with our loved ones without physically being there. Or talking and networking with others from different countries.
Social Media Empowers Businesses Both Big And Small
Social media is the best thing to ever happen for brands. They can work with influencers or content creators to advertise and promote their products or services. They can target certain audiences and directly connect with support groups. Almost 90 % of companies use social media because of the benefits this network promises. You'll get exposure, sales, engagement, the trust and loyalty of your customers, etc.
Social Media Provides Academic Research To The Public For Educational Purposes
Only those who subscribe or attend a certain school are granted access. However, with the creation of social media academic research and information are now widely available to the public. They're posts containing topic-related photos and updates as well as research from distant colleges.
Social Media Is Good For The Economy
Social media has created businesses and provided jobs for thousands of people. Media giants hire people to work within their company, to keep the app running smoothly. It also provides a space where brands can promote themselves, hire influencers, creators, etc. In addition to the profit made from partnerships and advertising. Believe it or not, social media has generated $1.3 trillion in the economy through customer service, advertising, and productivity.
Social Media Aides Law Enforcement To Catch And Prosecute Criminals
About 73 percent of officials believe that social media helps solve cases quickly. The State of New York's police department was one of the first departments to add Twitter's tracking unit and use social media to arrest criminals. For Example, social media helped officials find influencer Gabby Petito only to discover she was met with a tragedy. Without social media she could still be missing. Social media gave her family peace so they could mourn their loss and heal. There are several other cases like this. But this just lets you know how powerful social media can be.
The Con's: What Makes Social Media So Bad?
Social Media Is Responsible For The Dissemination Of Misinformation
People are more willing to accept sweet white lies over the stone-cold truth. And with the media being so fast-paced the spreading of lies is rapid. This makes social media dangerous because the public looks at social media for real authentic news. It is one of the number one news sources. 64% of media users have said they came across information that was not true.
Social Media Encourages People To Waste Time
Social media promotes procrastination and low productivity. The average daily time spent on the internet is 17 hours. That's way too much time spent. You can invest in yourself, spend quality time with friends or family, try a new hobby. All that screen time is also hard on your eyes and your brain.
Criminals Use Social Media To Commit And Encourage Crime
Social media is used to spread information. Some people promote their businesses while others use it for mere entertainment. Criminals use it to recruit new gang members. To organize and structure their crimes. In addition to threatening others, sex offenders use it to find and locate their next victims. Some even scam and steal money from businesses big and small. About 75% of criminals said they use social media to select their victims.
Social Media Causes Cyberbullying
Cyberbullying is real, it happens every day. Cyberbullying is bullying with technology or any electronic communication. Mainly middle and high school students are victims of this. About 52% of students have reported some case of cyberbullying. Believe it or not, every 7 minutes a child is being bullied. Adult intervention is extremely rare. Middle school students are twice likely to commit suicide.
Social Media Caused Rises In Hate Groups
Social media makes it easy for people to find audiences engaged in the same topic-related content. That is what the algorithms are designed to do. However, it becomes a problem where a long group of people aims hate and anger towards another racially different group. Twitter found over 10,000 posts per day containing derogatory racial slurs, memes, photos, etc.
Social Media Is Permanent
All information on social media is permanent. Which can be a pro but is mostly a con. So, it is best to be mindful of what you're putting out there because anyone can use it against you. Your posts can be used to manipulate you. Placing you in a bad situation. So always think twice about what you're posting.
Feature Image by Camilo Jimenez from UNSPLASH.COM