Calling all musicians of New York. The creative energy in New York City remains unmatched. Furthermore, musicians consistently flock to the city to begin or evolve a music career. It is seemingly easy compared to other cities to spot or even run into well-known musicians. Since living in New York, I spotted Willow Smith and stood a few blocks away from Tyler the Creator in Union Square. The city itself inspires the creatively motivated through these random encounters and a euphoric sense of possibility. With that said, here are some spaces to continue this endeavor at an affordable cost. Here are some practice rooms for musicians. These spaces are perfect for creatives living in tiny apartments in NYC.
Rivington Music Rehearsal
Set in the Lower East Side, Rivington Music Rehearsal Studios (RMRS) is an easy-stop rehearsal spot. For both solo musicians and bands, this studio is easy to book online, and you can choose from a variety of studios. First, you select the date and type of studio you desire. The studio types are solo drum room, Studio B1 & B2, and Studios 2-11. The prices range from $12 for the solo drum room, $20 for Studio B1, $30 for Studio B2, and anywhere between $20-$30 for 2-11.
Selecting a Studio
Once you select a day, studio, and time slot, you are set to pay and confirm your spot. Online bookings are also a perk due to the uncertainty surrounding pandemic safety. Rivington sustains its business through reservations you can make months in advance on the website. Definitely, a great way to attract bands that need to reserve rooms before a set at the local dive bar.
Rivington's Blog
Rivington originally opened in 1988 and functions in several neighborhoods, including Manhattan, Brooklyn, The Bronx, Queens, Staten Island, and New Jersey. The studio prides itself on the upkeep of its equipment and its appeal to diverse bands. The blog for Rivington gives insight into setting up an effective rehearsal space and posts with tips on lyric writing and recording.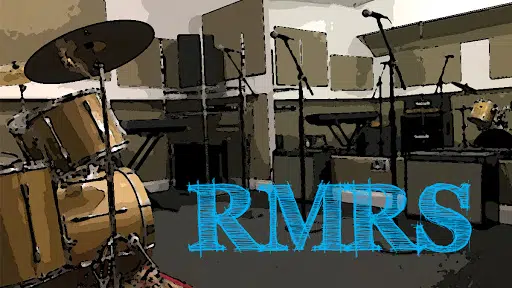 PianoPiano Rehearsal Studios
Located in Midtown, between Broadway and 8th avenue, PianoPiano Rehearsal Studios provides several rooms for pianists. Ranging from $20-$35 an hour, and offer good lighting, carpeted floors, air conditioning, and air purifiers. Furthermore, each room features a grand piano, with prices varying between the size of the room and the type of piano provided. Also, high ceilings provide great acoustics along with necessary utilities like stands, tables, and chairs. A unique perk about this company is that the studios offer free Wi-Fi as well.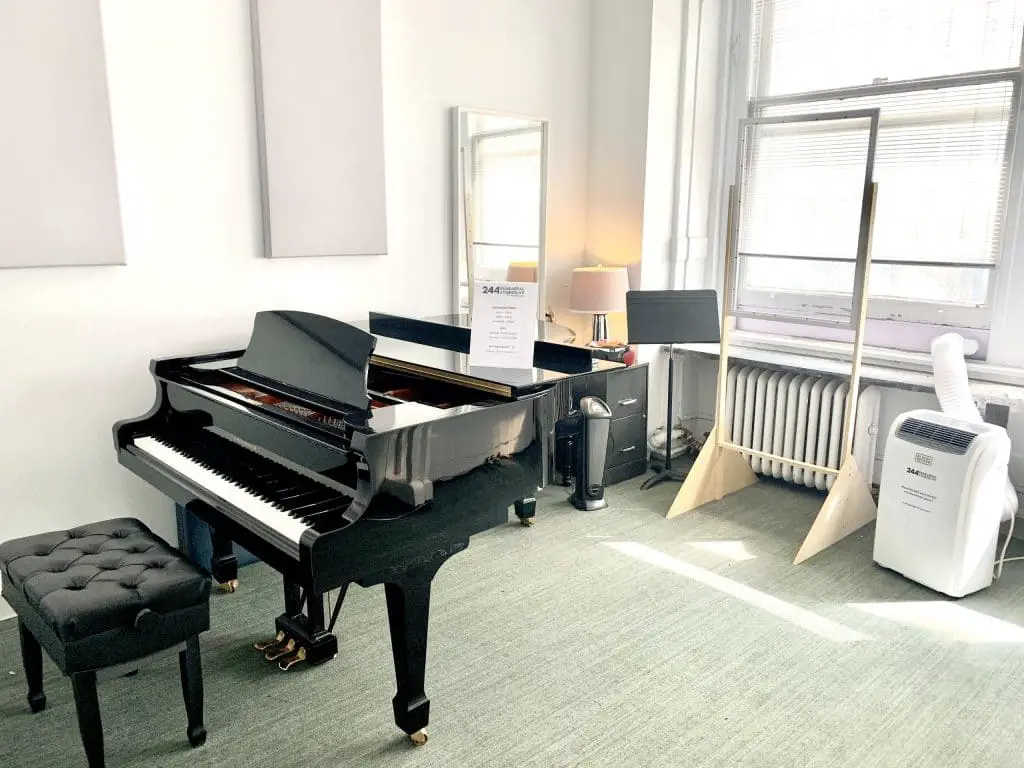 Michiko Studios
Located next to Times Square, Michiko Studios offers several different kinds of studio rooms. Depending on the room you want to book at Michiko, the prices will vary and be high. However, there are a few affordable rooms for solo musicians. For example, solo pianists and drummers can reserve rooms from $12-$18. In addition to these solo rooms are warm-up rooms where solo pianists can practice on keyboards before auditions. The studios here can accommodate large bands and even small audiences for performances or auditions. A versatile and accommodating space, Michiko can serve the beginner, solo musician, or polished band.
Getting Started
Music studios pack New York City. There are many studios located all over the city. However, there are only a few to keep in mind when looking for affordable places. These smaller and more intimate spaces are perfect for musicians ready to wipe the dust off their instruments. Many studios upgraded their policies to accommodate concerns regarding Covid-19, making online reservations easy.
Featured Photo by Bernie Almanzar on Unsplash