The world slowly began to open up, and it silently announced to us that the activities we yearned for were finally here. During the pandemic, photojournalists struggled to find work and some bravely took the streets of New York City to capture the struggle the city collectively faced. The photography served as a window into reality. Without the footage, we would not have the insight we do now. Especially in such a visual era, with social media and technology dominating our lives every day. Photography and video have adapted into forms of subtle communication that can now instantly give insight into any context. When these were first developed, they were priceless. They still remain just as valuable despite the camera's popularity as technology has developed. If anything, we have become dependent on the visual information we consume.
New York Reopening
When New York City opened again, fireworks lit up the sky, and crowds gathered to watch. Similar to the experience of movie theaters and concerts, the crowd shared an emotional experience side-by-side with each other. Each person processing it in their own way and creating a narrative from that experience which they could then later use to relate to one another in memory. However, this event is an example of a full-circle moment. What was once the epicenter of the Covid-19 pandemic, fully reopened on June 15th.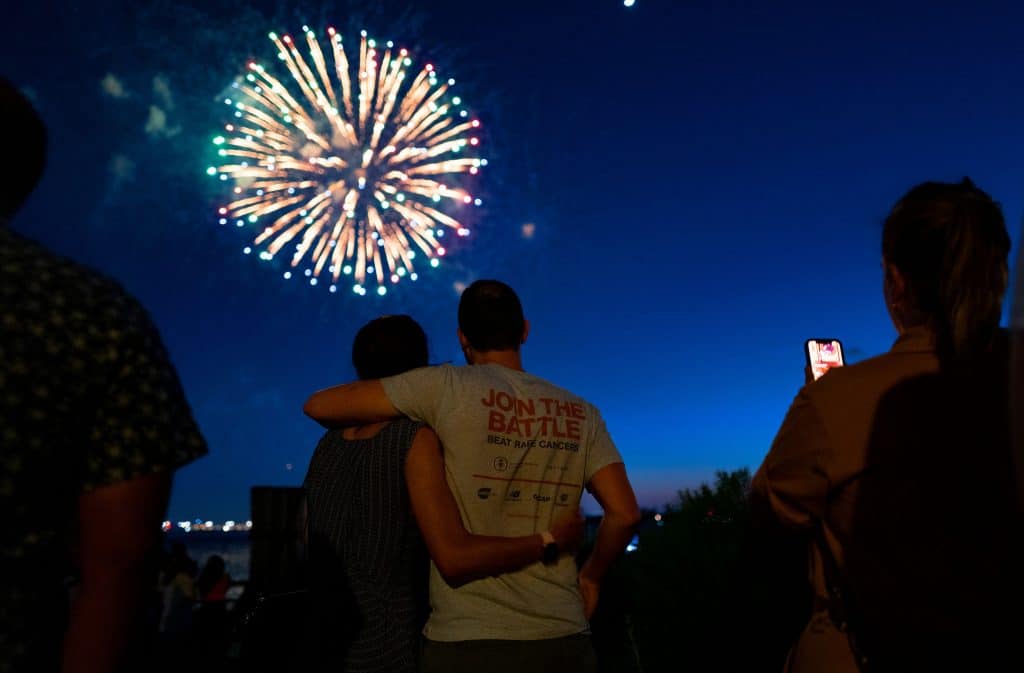 Pride Month
Pride month is a joyous time every June in the city. Streets flood with people radiating strength, pride, and love. The month is a time for celebration and remembrance. Usually, there are events and parades throughout the city. Last year, pride events were canceled for the first time in fifty years. This year, the energy returned. People flooded the streets and excitement revived pride. It was representative of how passion, love, and unity can heal through creative expression.
Although this year it was, technically, mostly virtual, its presence in the streets spoke volumes. People were taking up space again and physical, creative expression was celebrated. In the air, a proud and resilient acceptance of one another in an energetic crowd. CBS described it as "a small event, but still mighty", a statement that puts no limits on the impact this community can have even during the recovery of a pandemic. After these tough times, their voices demand to be heard, encouraged and celebrated.
Emerging Photography
Now that activities have emerged from the dust of the grueling pandemic months, photojournalism looks different again. People are hugging, kissing, and holding each other again. They are talking, yelling, singing, and dancing again in the streets and in indoor spaces. People are connecting with different cultures and getting in touch with their creative freedom. This is because the opportunity has come again. While these remain behaviors we deem as conventional, isolation has made them undeniably crucial.