DJ Ramirez, a photographer, videographer, and creative director for Art of Visuals partnered with RUJA to capture a clinic located in a rural area of Uganda. However, this particular project was outside of Art of Visuals. Ramirez would then explain that he goes to the same nearby coffee shop as the founder of the non-profit organization. A couple of years ago, he had gone on a trip to Uganda to gather content. When they came back, the founder reached out to him again. He let Ramirez know he was planning another trip and that they would need fresh content.
RUJA ran an orphanage in Uganda, which Ramiez documented with his photography his first time there. The organization built a clinic for villagers who live in this area located an hour away from Uganda. The clinic is free or extremely discounted, where several doctors live there so that the village would have access to basic healthcare.
Improving Healthcare
The founder wanted to improve his village after spending time in America. Thus, his organization is constructing a clinic and a school. Overall, "His sentiment is he wants to help people from where he came from. Help them think bigger, see bigger, and do more than he did. And so, he's a really, really good person to be running this kind of organization because he has a vision."
Additionally, when speaking about his experience in Uganda, Ramirez took some time to talk about Africa. "Africa is this insane place. There's a lot to take in there. It was a three-day journey. We went through cities and rural areas and the countryside. But everywhere in the city, you'd see motorcycles and cars," he recounts, "But as you get to more countryside, it's this beautiful landscape and there are people along the side of the road everywhere you go. And so, there's always something to take in no matter where you're at it's a very visually stimulating place."
Moreover, he also had an anecdote to share during his visit to Uganda. Normally suspicious of non-profits, "this is an organization that I know every dollar goes a long way," he reaffirmed. One of the main stories was that his grandmother had given him $300 to give to the director, whose name is Robert.
What Money Provides
The day before the grand opening, he gave it to the founder, and immediately the founder started to cry. At that time, ten minutes before Ramiez had given him the money, the organization didn't have enough money for medication, lunch or chairs. "Basically, that $300 covered half of the opening cost," he finally added.
During his stay at the village, Ramirez had complete creative freedom of the project, as did his team. "I'm taking a new approach with my own photography. I'm really trying to capture the moment, like the essence of what's there, such as humanity. My goal with what I was shooting was to try to give people a taste of what I was experiencing. For example, some of it, from the perspective of a land-cruiser, you see a bunch of goats, which was very common. I also got this kid stealing a sugar cane boat from an old man, which I thought was funny. Overall, I would say my photography is environmental which tells the story of various cultures existing."
Understanding Privilege
It is just as important to understand and investigate one's own privilege as one steps into a foreign country. Yes, Ramirez had been assigned to complete a project, yet the balance between being a photographer and respecting the privacy of others is not often discussed. It is easy to look at an image, perhaps an image evidently displaying life other than one's own, and not give it much thought. Reactions or commentary are normally concentrated in and absorbed by pity. Why is it?
In my opinion, placing these images at the center should be viewed with empathy, self-awareness, and a sense of honor. The point of focus is that when he arrived in the village, Ramiez and his team had been required to read a book on ethical storytelling within the parameters of non-profit organizations.
"My thought is that I'm not shooting poverty porn because there's definitely poverty there and people struggling, and the goal is not to show America as the "white hero,'" says Ramiez, whenever he was shooting for the organization. Thus, "the goal is to make the people and the location the hero, so much so I adventured out to capture people that are happy and having a good time."
"One of them was you're always home because home is always inside of you."

DJ Ramirez
The Book: RUJA
Other than shooting for RUJA, Ramiez and his team, composed of writers, photographers, content creators, will be releasing a book called RUJA, which means to dream. RUJA will be a coffee table book, consisting of various photos. The objective behind the curation of RUJA is to understand the principles of what RUJA is. As you flip through photos, the viewer will also read first-hand accounts from villagers in Africa, recorded by the team. "One of them was," answered Ramiez, "'you're always home because home is always inside of you."
If you are interested in getting your hands on RUJA, the book will be released in the next month or so, available on their website and part of a donor kit.
"My new philosophy is that I don't want to fall into the pattern of staging photographs; instead, I want to capture it as it is happening, second by second, moment by moment, which will allow me to experience it fully."

DJ Ramiez
Reflecting on his trajectory as a photographer, "I started when I was young," said Ramiez," and I had an innate talent for it, but I never wanted to be a technical photographer. Even though I review cameras and speak at Sony events, I don't care about the technical side of photography. I love being a photographer because it helps you interact with people, and so I've been lucky to be in some interesting places, including shooting celebrities. Beyond that, in my opinion, photography is a medium to connect with your subject. Therefore, as a photographer, I consciously try to capture the mood; it's at this point that the viewer can also experience what you've experienced, which in fact drives me to strive for unity in my photography."
Making an Impact
For instance, the image above was taken at the clinic's grand opening, where out of five hundred two hundred villagers showed up to show support. Among these villagers were children of all ages. While sitting in the back of the trunk, sipping soda, "kids were running everywhere," admitted Ramiez, "and there were these kids peeking over the edge of the bed watching me, which inspired me to do the same; I ducked down on one side then took the picture, and they thought that was so funny."
On the other hand, the image below displayed an elderly man, wearing a suit with rainboots, all the same mirroring "manual labor in Africa and this was a very joyful guy, but his hands were withered and kind of warm." Thus, as he continued to give details about the photo, Ramiez ended with: "My final thought was that it's this guy who probably had to work really hard his whole life, despite what you might think at first glance. Even though he didn't look tired, his hands looked tired."
"But on a personal level, the trip changed my own want – what I want to do creatively; I don't need all the gear because as long as I'm around amazing people, I'll be fine. I might have something to shoot or maybe I won't, yet that's okay."

DJ Ramiez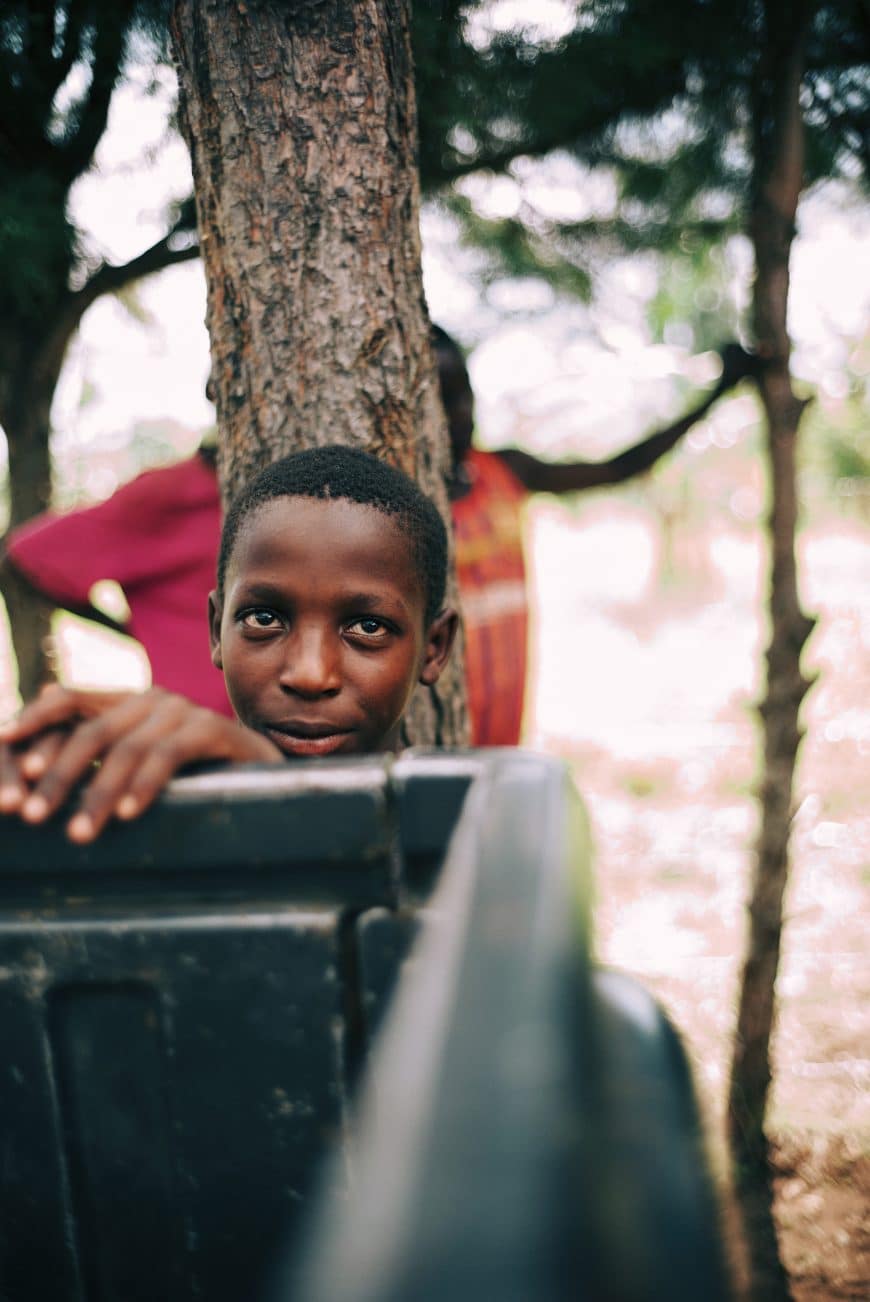 In the end, the project made Ramirez a better person: "It had affected me more than the impact that I was making. I believe every time I do something like this, it changes me, and the experience gives you more context and understanding of humans because humans are beautiful. Also, I have so much gratitude for when I came back to LA. I sat in my car, staring at people walk past me. It made me think about how much of our society is probably unlikely to appreciate what's been given to us on the most basic level, including human connection.
You see, in Africa, saying hi to people is part of their culture, whereas, in America, that's not the case. In spite of this, I think America is beautiful, too. But on a personal level, the trip changed my own want – what I want to do creatively; I don't need all the gear because as long as I'm around amazing people, I'll be fine. I might have something to shoot, or maybe I won't, but that's okay."
My final thought was that it's this guy who probably had to work really hard his whole life, despite what you might think at first glance. Even though he didn't look tired, his hands looked tired."

Dj Ramiez
Travel Tips
Seeing that he's had an incredible experience in Uganda, here's something he left with us: "Whenever you're acting as a photographer in another country, don't forget to have a plan B. On the trip, my team and I didn't know if we'd have enough battery to shoot for the next day the whole time we were there. Don't be afraid to use your phone. If you want to get into storytelling, always have that next thing – regardless of what it is. Every time I've traveled, there's always been a just-in-case scenario that pushed me to be comfortable with whatever life decides to throw at me. Be prepared: treat it like a military mission. That, and whenever you're packing, bring something else that you'd use. I had learned that from someone else, and I'm grateful for it."
If presented with another opportunity like this, he said that he'd do it again, because "I'd love to do trips like this, probably four to five times out of the year," said Ramiez, "and I'll volunteer and shoot for free."
It is safe to say that this won't be the last time we'll see DJ Ramiez's work as a photographer. After visiting Uganda, he showed us the importance of storytelling such that his work speaks for itself. It's raw, it's joyful, but more importantly, it's informative. It informs the viewer about what life is like outside the realm of American culture.
While booking your next flight to some island, remember the idea of happiness is not necessarily spending money. To see it like that means money generates happiness. As a photographer, his work is available to serve as a blueprint to connect humans and bring something new to the table – that is, RUJA means to dream, and once the book is out, each picture will be a moment, a moment in time. They have all in common: behind every moment is a person smiling, dreaming, and filled with happiness, even if their life does not mirror how you live.
If you want to see more of his work, please feel free to check out his Instagram. Want to donate? Please visit RUJA.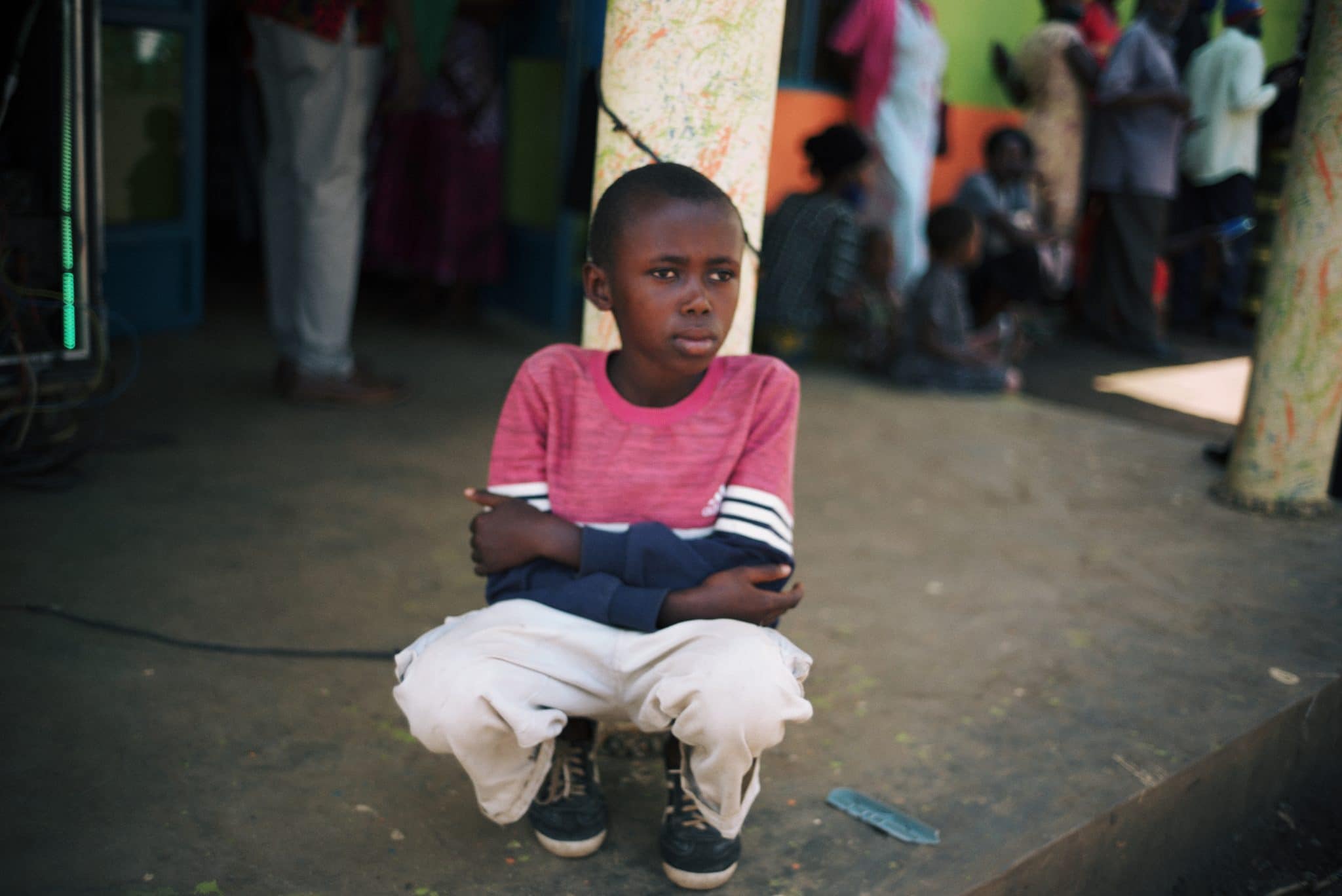 Image Credit: Photo by DJ Ramiez
These conversations have been edited and reduced for clarity.