There's a new agency on the market and the agency holds a lot of value for the OnlyFans creators. It's 2021, so I'm sure everyone is aware of OnlyFans. If you don't, then let me explain: OnlyFans is a subscription-based site, where creators can post whatever they like. In particular, on this site, the creator is completely in control of the content they post and are paid through a variety of subscription prices priced by them. For this reason, Unruly Agency has taken this opportunity to dive into this world.
Meet the Founders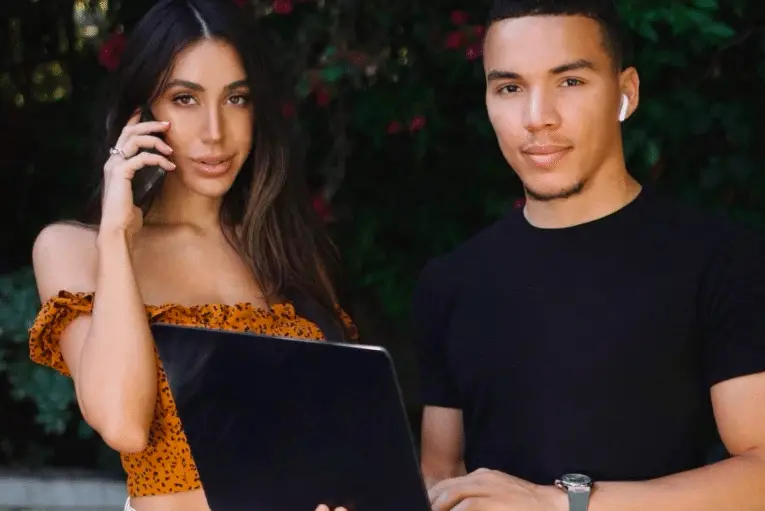 Meet the co-founders: social media influencers, Tara Electra and Nicky Gathrite. And do these faces look familiar? Well, Electra and Gathrite already had a career before the creation of Unruly. First, Tara Electra had founded Electric Mind and was also successfully involved with Insomnia. For those who are not aware, Electric Mind was Electra's first marketing agency, an agency that collaborated with the Electric Daisy Carnival (EDC).
On the other hand, Nick Gathrite was a contestant on Fear Factor in 2017. During his business journey, Gathrite successfully learned how influencers and content creators can be prosperous. So it's no surprise that these two entrepreneurs have come together to take over the influencer industry.
Unruly's Importance
Unruly is doing things no other agency had the balls to do. And that is taking OnlyFans content creators/models under their wings. Agencies tend to be hesitant when working with OnlyFans creators. When most people hear or think about OnlyFans, they tend to think "risqué". But, this doesn't cloud Electra's and Gathrite's judgment and goals.
Electra's and Gathrite's main goals are not only to support creators but also to tap into uncharted territory. Also, t's 2021, and it's time to uplift women! In fact, Electra and Gathrite use their knowledge to make both their agency and the models powerful in the industry. For that reason, Unruly doesn't have a problem with helping their models with shooting content and detailing their posting schedule. With the help of Unruly, OnlyFans models gain the opportunity to partner with brands, such as, but not limited to, FashionNova. This results in women being confident in their work, and overall, feel a sense of financial stability.
Meet the Models!
The Unruly Agency works with a total of 40 models. Each model has become even more successful with their help. Let's meet some of them!
Meet Sofia Bevarly. Amassing 1.5 million followers on Instagram, Sofia Bevarly is a successful social media model. Above, you can see Bevarly scouting her FashionNova loungewear set.
Meet another successful model, Sharlena. Sharlena is not only a model but is a proud business owner of Artisan of Skin. Artisan of Skin sells skincare products and has skincare services located in Beverly Hills. In addition to this, she is the organizer of the Uganda View Children's Care Center. Sharlena has a following of 66,000 on Instagram. Click here to follow her youtube and GoFundMe fundraiser!
Last but not least, Louise, with a total of 2.5 million followers on Instagram, is the co-founder of Sugar Taco, a plant-based Mexican restaurant! In case you wanted to take a trip there, Sugar Taco is located on Melrose Avenue. Check it out here.
To view the rest of Unruly's models, click here!
That's not all!
The Unruly Agency is also a blog. The blog holds great power in the social media world; the goal is to inform every type of influencer about the insider secrets of being successful in the social media world. Don't believe me? See for yourself! You won't regret it.
The following are three thinks to learn more about Unruly':
Feature Image Credit: Kindpng.com