Covid-19 has changed life as we once knew it to be. Many of us were forced to the four walls of our home where we worked from the comfort of our bedrooms. Although life is slightly better, some of us are still working from our beds. The mistake most of us commonly make is not setting up a workstation, nonetheless a workplace setting. The littlest things make the biggest difference. Our home is our comfort zone when we think of home we think of sleeping, and relaxing. We don't think of it as a workplace. Our minds associate home with slumber. So consequently our minds stay stuck in snoozeville. There is no place for productivity there. You have to set yourself up for success and the way to do that is by fixing and creating a workstation and work persona. And if you're lost, Influenster has some tips to get you started.
Influenster
Influenster is a platform for influencers. They exist to help you find your niche (next favorite thing). They have a following of 6.5 million members. So, that speaks for itself. They are the perfect source for when you are looking to be inspired, or if you are simply curious.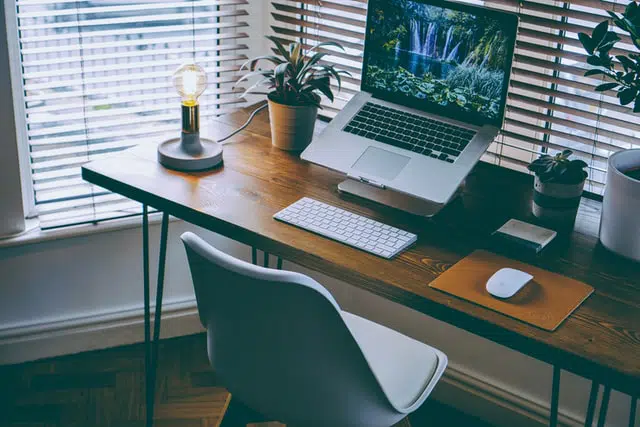 Invest in an office desk. This helps when you're trying to establish a work setting. It is not good to work from a kitchen table or from your bed. Why? Well because our bed is for sleeping. Our body associates our bed with sleep. If we are working from our beds we get sleepy easily. You will not produce good content from your bed as you would from a work desk. Same idea when you are working from your kitchen table. Your mind associates the table with food. I can only imagine the amount of snacks and food breaks you are taking throughout the day. It is best to invest in a desk. The desk doesn't have to be extravagant, just make sure it's comfy and suitable for you. Make sure your desk chair is even cozier. Especially when you'll be glued to it for hours. Comfort and productivity go hand in hand. You can't have one without the other.
Utilize Nature
Dedicate a small part of your home as your new office space. Preferably by a window. Sunlight is good for the soul. Sunlight boosts a chemical in your brain called serotonin. It gives you more energy and keeps you calm, positive, and focused. Plus sunlight generates vitamin D which is responsible for many things including good mental health. Sunlight greatly impacts productivity. Consider placing a few flowers or potted plants around your workspace. Plants and flowers oxygenate the air around you. Like sunlight, plants also release chemicals in your brain called Serotonin, Dopamine, and Oxytocin. This boosts your brain cells, which improves memory, clarity, and concentration. Think of plants and flowers as food for your brain cells.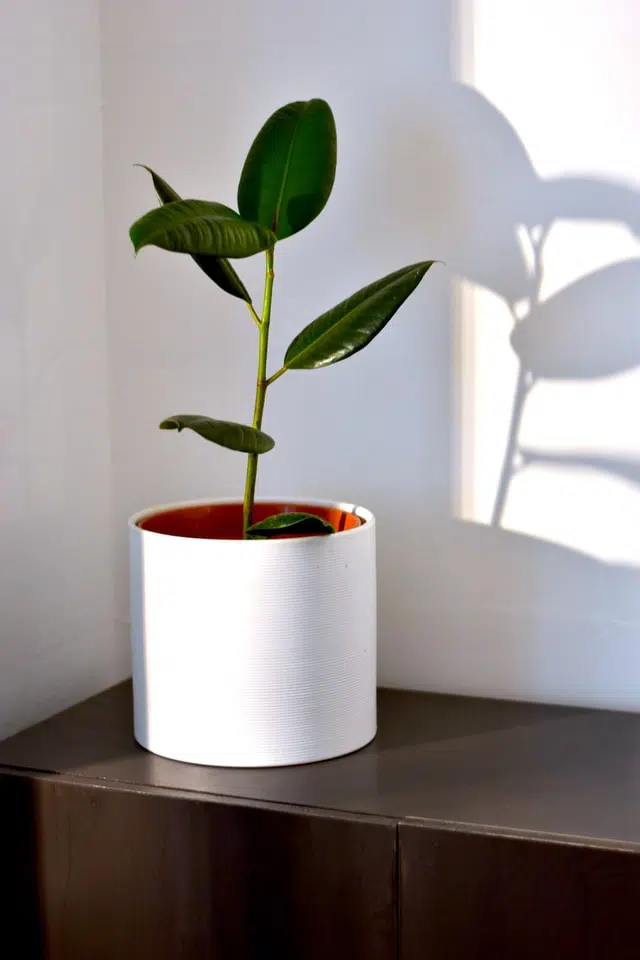 Let There Be Light!
If you are not able to find a window space, consider buying a desk lamp. Light is extremely important. It significantly impacts our concentration and productivity. And, believe it or not, light decreases depression and has the ability to influence one's energy, alertness, mood, and productivity. Invest in an oil diffuser, this will give your space a nice calming sensation. Which will in turn help you to relax in case you have a big workload and you are a tad bit overwhelmed. Calming oils also improve clarity and focus. It boosts your mood, supports a healthy digestive system, clears airways for easier breathing, and lastly reduces redness.
Add a water bottle to your workstation to ensure you stay hydrated. Water is essential to productivity. Each cell in your body needs water to work. Water delivers nutrients to all of our cells, our muscle cells especially. Water boosts energy and relieves fatigue. Above all water, helps you think, focus, and concentrate. In addition, you are more alert when you are fully hydrated.
In short, work productivity is greatly influenced by your workplace and space. So why not set yourself up for success. Create a serene atmosphere. Decorate your desktop with figurines, quotes, maybe even written affirmations to get yourself in a better mood before you start working. Play background music. Music is great for reducing anxiety, blood pressure, and pain. It improves your moods, mental alertness, and memory. All of these qualities are sure to boost your productivity and get you started for the day. So consider adding a small radio or Mp3 player to your workstation. Last but not least add color to your home office. Colors have the power to affect our moods. It evokes a physical and emotional response. Utilizing warm bright colors will be upon happiness, love, and passion. Keep all of these tips in mind while creating your workspace. Watch how productive you'll be!
Feature image by Med Badr Chemmaoui from UNSPLASH.COM