Fame is fleeting, so you might as well use it while you have it. What's the point of having a following if you can't make a few bucks off of it? Influencers are creating products left and right – from skincare lines to puzzles. The question is are they legit or are they a gimmick?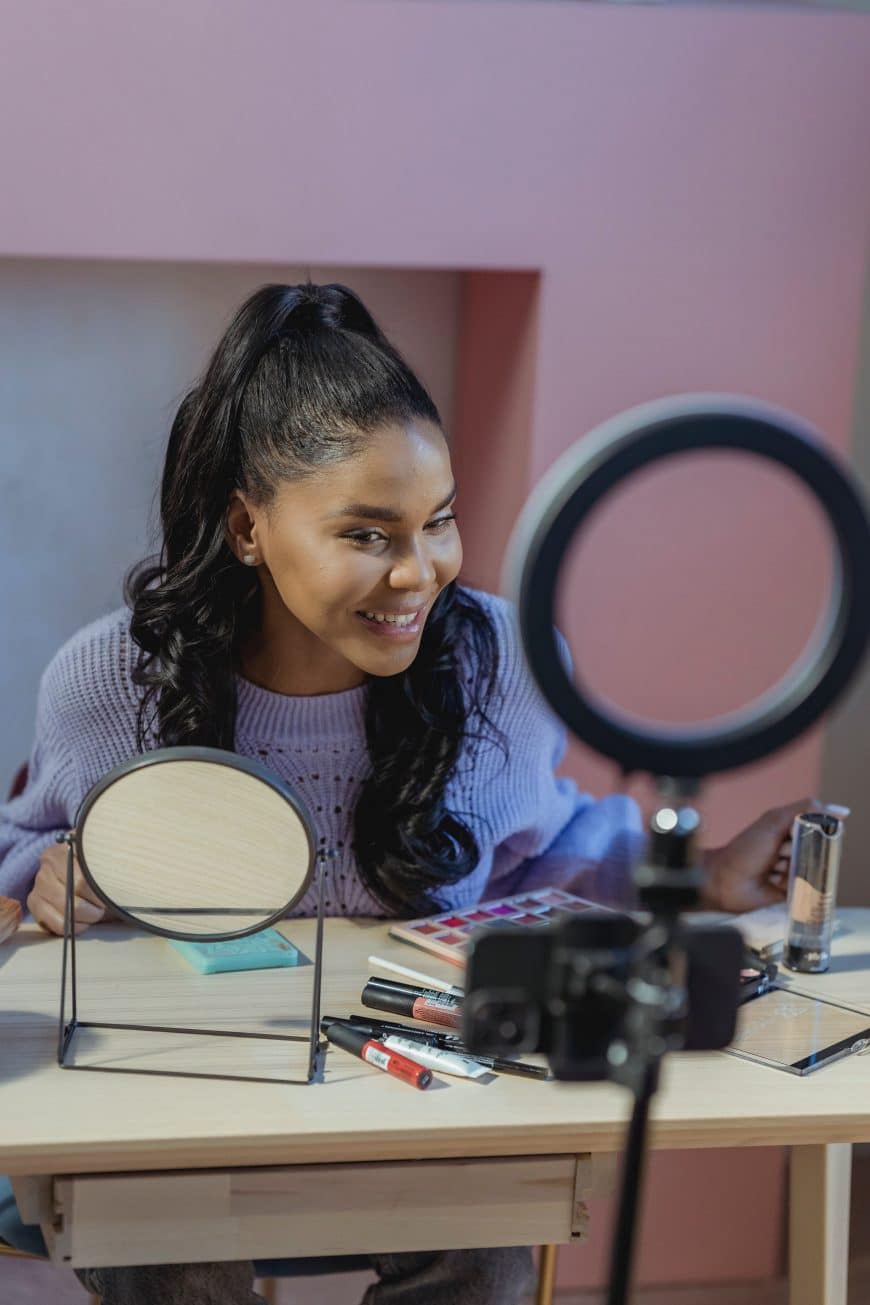 Is It Related to Their Work?
The first task in figuring out whether an influencer product is worth it is to see if they have any knowledge that would qualify them to make that product. Beauty gurus coming out with makeup lines make complete sense. Trisha Paytas coming out with a skincare line? Not so much.
If the product they are creating isn't something they have experience with, then you should avoid it! They aren't qualified enough to make the product. If it's not related to the influencer brand they've created then they are just slapping their name on a product and trying to make a quick buck. Avoid it.
Is the Influencer Product Related Part Of Their Own Brand?
Collabs are fun, but often the products are lackluster. If the influencer creates an entire business to launch a product line, it's more likely that the product will be good. There's a bigger risk if they make it a stand-alone business and it shows that they are dedicated to the products they are creating.
However, this is not always the case. Larger influencers who have a lot of cash flow don't have as much to lose. They aren't as focused on the quality of their products. This is apparent in looking at Jaclyn Cosmetics.
Jaclyn Hill is one of the biggest beauty gurus on YouTube, but her makeup brand fell flat. There were hairs on the lipsticks and countless other quality issues. The backlash was so bad that she barely promoted her brand for over a year. She recently relaunched the brand and started making new products.
Is It Actually a Scam?
Some of these influencer products literally scream scam. The biggest one that comes to mind is David Dobrik's puzzle. The 1 Million Dollar Puzzle, formerly known as The Hundred Thousand Dollar Puzzle, this puzzle acts basically as an unregulated lottery. People buy the puzzle and complete it to reveal a QR code. Once you scan the code you can win anywhere between $0.25 to $100,000. The puzzles are $30 and the odds are really not in your favor. He's not giving away $100,000, he's profiting off the sales.
Influencer products are usually not worth the hype, but amongst the trash there are always a few treasures. If they are able to pass this test they might be worth a shot.