Are you getting tired of doing the same thing, posting the same thing, making you feel stuck? Here are some ideas to improve your Instagram's aesthetic as much as it is to help you become a better content creator.
2. Enlarge Your Posts
It's as simple as that: enlarge your text. Now: your instagram likes will go down significantly but who cares, right? We're here to help you with ideas on how to improve your Instagram's aesthetic. Let's take a look a Jaden Smith, who in the beginning would enlarge his posts but now posts them in singles.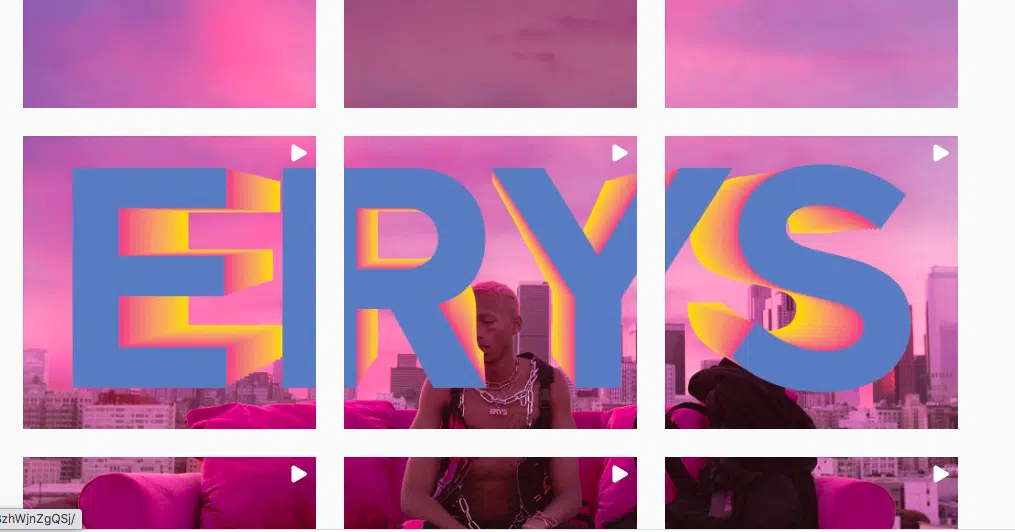 1. Color Theme
Many influencers tend to go for the same color theme whenever they post on Instagram. It's either because it's safer to keep the same aesthetic, or simply it works well with the kind of posts they normally shoot. We often see that pattern among fashion as much as we see it with anyone passionate about passionate.
Besides, regardless if you're a fashion influencer or not, that shouldn't stop you from doing it, too. If there's one thing for certain, you helps you focus on specific pictures to post, which would go well with whatever color theme you'd want to pick, whether that be a nude or brown color.
3. Switch to Film
Instead of posting digitial pictures, switch to Film. Even though we're in 2021, we can always go for a 1940s look. Side note: nowadays it's pretty expensive to develop your film so keep that in mind as you decide how you want your Instagram aesthetic to turn out to be.
4. Become a photographer
If you're not a photographer, now is a great to be one now. And you don't need a professional camera. You can use your iPhone camera.
Go out and take pictures of nature, the streets, cute coffee shops, anything but genertic pictures with friends. It doesn't have to make sense either. If you see something that catches your eye, snap a shot. Then post it. See where that takes you.
5. Pick a specific backdrop
If you typically depend on outside being your background, look into purchasing a specific backdrop and always use it whenever you want to take pictures. You can find solid colors on Amazon.
Also, "backdrops play a very vital role in professional photography as they could mean the difference between a great photo and a disappointing one. They help to make a photo memorable. A backdrop can add dimension and depth to a photo. Some of the popular backdrops used in photography include; painted canvas, paper backdrops, muslin backdrops, textural backdrop etc."
And that's fit. Write in the comments on how you plan on switching up your Instagram. I'd love to hear from you guys.
Featured image credit: Photo by Nick Fewings on Unsplash