Herd markets itself as "a kinder place to share your photos, build community, and find connection." As an alternative to Instagram, co-founders Mady Dewey and Ali Howard conceptualized the Herd photo-sharing app as an alternative to the popular platform. There's been a ton of these Instagram-like apps popping up as of the past year or two, especially as Insta continues to implement updates that its current users are less-than-pleased with. However, none of these photo-sharing alternatives have reached the stardom of Instagram. This is likely because Instagram was the first of its kind, and is already so well-established in its user base.
But, Herd caught my eye after I came across the above TikTok during one of my scrolling sessions. Co-founder Mady Dewey notes that Instagram has become a bit of a numbers game. And, she claims that its founders are forgoing the real joys of connecting through shared photos for financial gain. Herd, then, is a response to our generation's "need for building community and having connections online through photos." With the app's aesthetically pleasing color scheme, as well as the positive reviews in the comments, I decided to give Herd a shot.
So, here's me using Herd for a week straight. I'll admit, I did open up Instagram once or twice (for the familiarity of course). But I was determined to see if Herd could measure up to my long-term love affair with IG. Here's how it went.
The Premise
The first step to getting on Herd was, obviously, signing up. The process itself was pretty simple: you create your username, input your pronouns if desired, and select ten categories that interest you. These selections help curate your "Inspo" feed, which is a bit like TikTok's FYP for photos. These categories help the app's algorithm connect you with other users producing the type of content you want to see.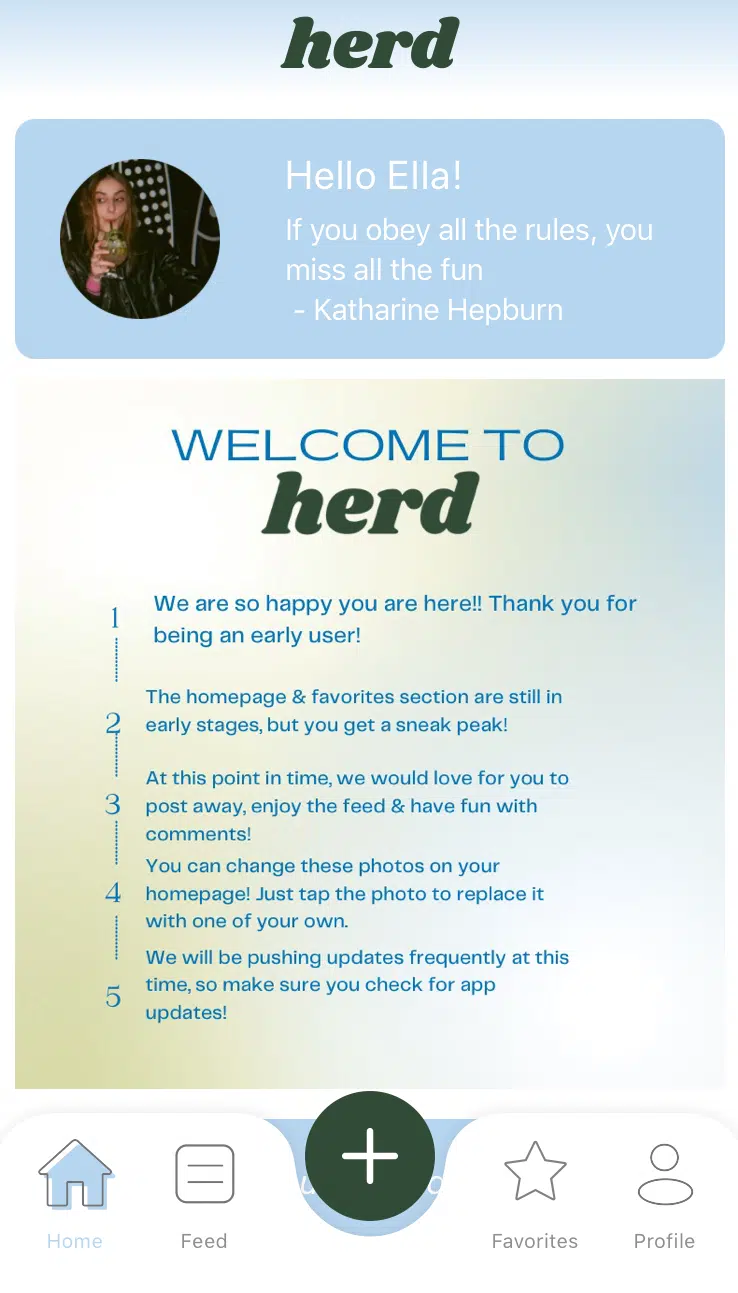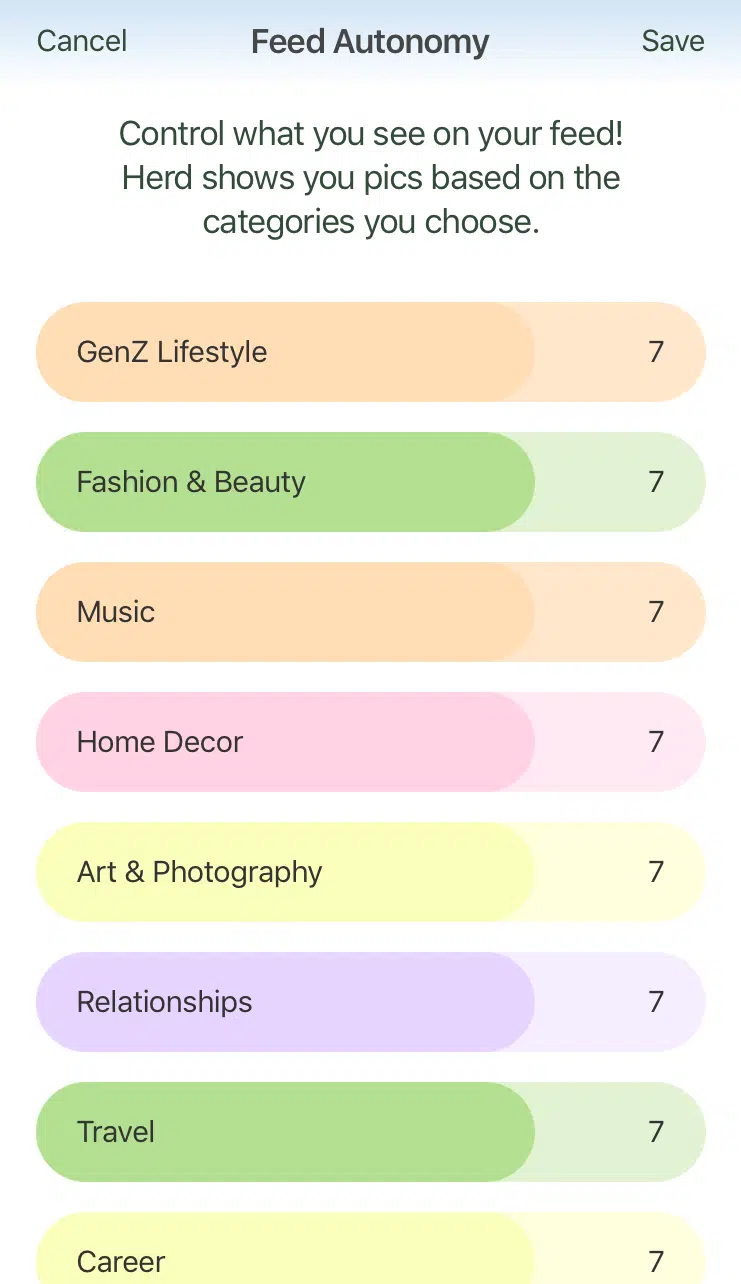 Similar to Instagram, you'll follow people by searching them up by username or finding them on your Inspo page. Once you've hit follow, you've officially added them to your personalized "Herd." Then, you can get to posting both public and private content on your page. Public content is visible to other users in your aesthetic realm, while private content is viewed by followers only.
The Results
Throughout my week on Herd, I mostly spent time curating my own personal profile. I also took some time to scroll through my personally curated Inspo tab. I'd recruited a few of my close friends to download the app and join my Herd, but I was pretty much left to my own devices on the app. In fact, the only "problem" that I found with Herd was that there just weren't enough people in my life that were users on the app. Therefore, the content I was viewing was more visually pleasing and less directly connected to my personal life.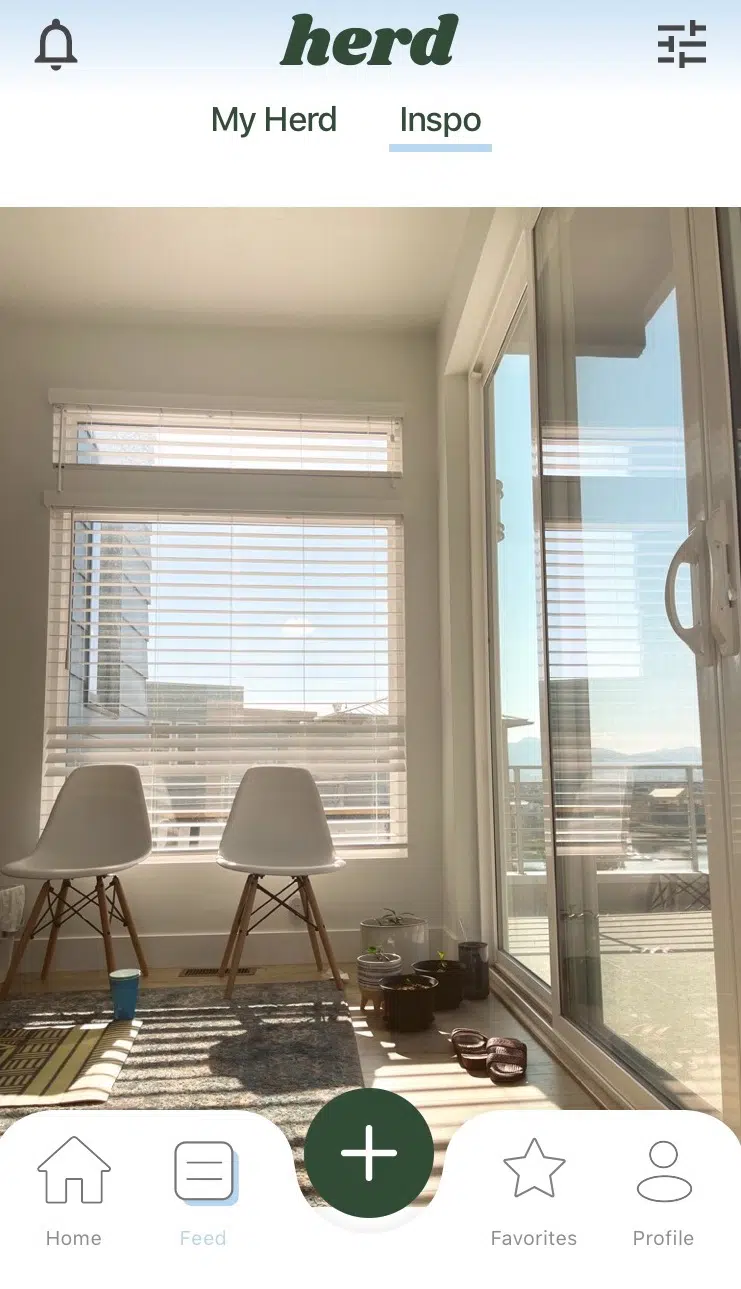 However, this isn't Herd's fault. After all, it is a new platform, and many of the people whose photos I enjoy viewing on Instagram simply haven't made the switch yet. But the app itself is fantastic. It's got an aesthetically pleasing color scheme, an easy-to-use system, and the benefit of no ads (a far cry from Instagram's constant consumer bombardment). All in all, I've found myself pretty attached to my Herd.
The conclusion? For now, I'm leaving Herd on my phone. Yeah, I'll definitely continue to use Instagram for now. As much as I'd like to find an app that measures up, there's simply just too many established users on the Insta platform, and not enough have shifted over to other social spaces. But who knows where Herd could go? As of now, I'll continue posting content on my profile, even if I'm the only one seeing it.
Download Herd on the App Store today, and check out @herdsocial's TikTok tutorial that breaks down the ins and outs of using the platform.
Featured Image from Herd Social on Instagram