Natural disasters are unpredictable. The likelihood of knowing when an earthquake will hit or when a tornado strike is slim to none. This is why you should have an emergency plan in place. A great way to do so is by social media. Social media connects people across long distances. Suppose you get separated from your family or loved ones. Unlike before where there were only one means of communication. Today, social media serves as an instant recovery and relief tool.
Social media gives us the ability to learn about events as they unfold. News is simultaneous because of platforms such as Facebook, Twitter, Google, etc. This is crucial because when all other forms of communication are cut off due to a disaster, social media will still be up and running. The first things to get destroyed are electricity units, computers, power, and landlines. However, cell phones survive the storm. And, with those cellphones, you have full access to the web. This factor has made social media the best tool for natural disaster preparedness, recovery, and relief.
STATUS
Being that social media is simultaneous it gives law officials and the public instant updates on the severity of a situation. You can count on people uploading photos and videos of a disaster happening before their very eyes. Believe it or not, the public often receives information quicker than news outlets. This helps many document the damage and locate any survivors. Your family members and friends can find you from social media alone. Use it to alert the public of your status. You must express whether you and your loved ones are ok or not. Help is sure to come.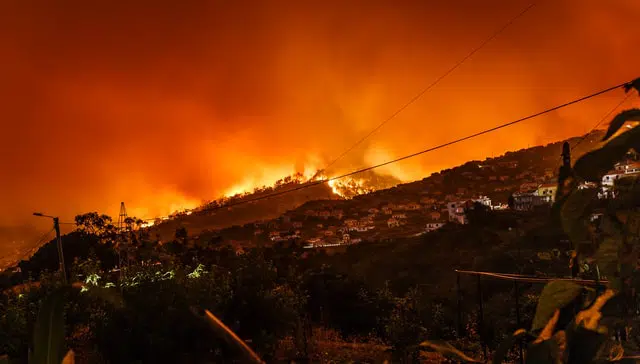 GROUP CHECKS & SAFETY CHECKS
It's common knowledge to find shelter and stock up on food and water during a natural disaster. These are essential for survival. Once you have done this I'm sure you're wondering if your friends or family are ok. The best way to do so is by Facebook. It allows us to create a custom group. This can be your emergency outlet to rekindle with and inform each other of the nearest evacuation routes. It is smart to have a plan of communication already set in stone with your loved ones. Decide whether you'll be using Facebook, Twitter, etc. Although it may not seem like a big deal it is. This eliminates confusion and faster responses, time is everything when lives are at stake.
During a disaster, Facebook will open and allow users to utilize a tool called safety check. This feature is a part of the Crisis response page, developed to help people stay informed about worldwide disasters. If you are not following them you need to. A safety check lets your friends and family know you're safe. The earthquake in Nepal affected many. It was devastating. However, Facebook helped many families locate their lost loved ones through safety checks.
CITY OFFICIALS & FEDERAL AGENCIES
Local and city officials create public emergency preparedness profiles on social media for members to see recent community news. In the event of a disaster, these pages will list where help is located and when impacted areas will receive assistance. It is a good idea to follow them as well as law enforcement agencies, news outlets, and the fire department in your region to stay informed. Take advantage of the various apps available for natural disasters such as the American Red Cross. The US-based federal emergency management agency (FEMA) said in its 2013 national preparedness report that during and after Hurricane Sandy, social media users sent more than 20 million Sandy-related Twitter posts. This is evidence that social media plays a crucial role in natural disasters.
People use social platforms to send donations. Facebook utilizes a donation feature during a disaster to help people directly donate to (IMC) International Medical Corp to relieve those in need.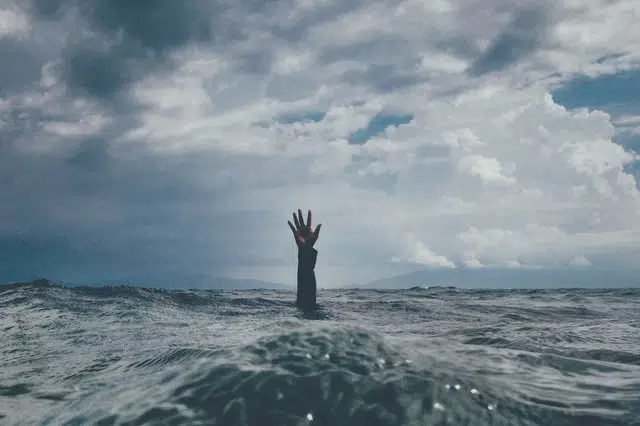 TWITTER'S SOS FEATURE
During the Kashmir flood, all forms of networks were washed out. Leaving officials with no way to contact the army or the government. The army had satellite phones but they were useless. Knowing this Twitter began using ground information to rescue people in need.
This was done by SOS tweets accompanying the hashtag, #Kashmirfloods. The Indian army was informed of this and they began rescuing as many people as possible. They were able to save over 12,000 people thanks to social media. So if you find yourself in a jam, keep Twitter in mind. Your life may depend on it.
COMMUNITY ORGANIZATION
Social media brings communities together, especially during a natural disaster. Volunteers gather to rescue and protect as well as report any abnormal situations. Doing so will help decision-makers choose what's best for the community at that given time. Social media not only increases volunteers but also promotes situational awareness. So join a community organization or start one. They can be found almost anywhere through social media.
Feature image by Nikolas Noonan from UNSPLASH.COM