There are a lot of content creators in the world. So, it is easy to create content that has already been done. Not to burst your bubble, but content creators recycle ideas and find ways to create the same content only in a different light. There is not much creativity going on here. Your creations won't hold any substance. Quite naturally they will grow old, dull, and tiresome because it has already been seen before. You want originality. You want new fresh ideas unlike ever before. Who doesn't want to be recognized for their uniqueness? In case you're lost, here's a creator's guide on how to be original in a world of content creators.
Stop Comparing Yourself to Others
Please re-read that again! This is the first step. We are often way too hard on ourselves. It's okay to have high expectations. We are all guilty of this, but we must know when to stop. Avoid spending hours looking at other users' content. It will make you feel overwhelmed, intimated and discouraged. This is not a good way to get inspired. You'll only find yourself stressed and, in the end, copying their work. Tune everything out and think about something you have never done before. One reason people have a hard time being original in creativity is because they have an idea of what they are supposed to do. It stops them from thinking outside the box or trying something different. This ideology comes from comparing yourself to others, so don't do it!
Think About What's Missing
Think about what's missing: the things that you don't see that much of on the internet. Allow your mind to roam free and write down all your ideas. Even if you don't believe it's a good idea, still write it down. It can improve over time. You'll be surprised, you could start a new trend or structure on how to do things. Brainstorming is needed for creativity and originality. And what is brainstorming? A series of questions and solutions to generate one large idea.
Confront Yourself with Challenging Questions
Ask yourself questions to make it clear what kind of content you want to create. What do your viewers want? Do you know what to talk about? What topics are you going to touch on? How will this affect the brand you're working with? How do I achieve this? These questions are sure to get the ball rolling. In addition to asking questions on how you can make your content better. Does this reflect me and my values? Has this been done before? Is there room for improvement? Is this original? It's ok to critique yourself from time to time only if it's friendly criticism.
Know Who You Are and Be You
We are all unique and original. There may be people that are like you, however, they are not you. Acknowledge this and know that there is no need to change. Embrace who you are and create content that reflects that. You are one of a kind, there is no one out there like you, if so, that would be scary. Think about how you can include your originality into your content. When you are true to yourself, your originality peaks and shows.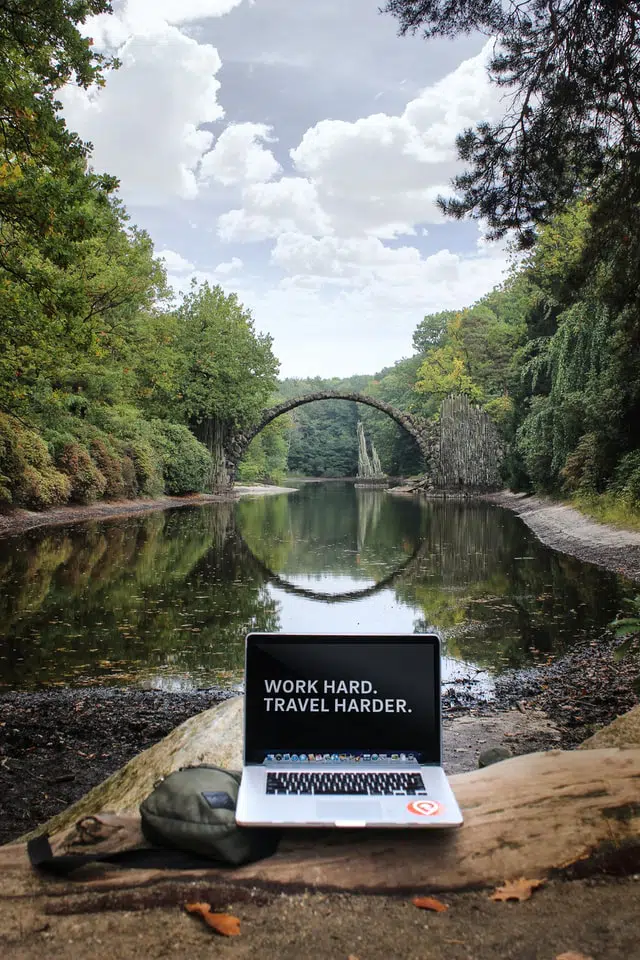 Try New Things
Trying new things will broaden your perspective and make you open to new ideas. You may be very uncomfortable at first, but you'll learn new things that you may learn to love. Be spontaneous and participate in crazy, wild activities. A study showed that Nobel Prize Winners engage in creative activities, all the things you can imagine from singing to rock climbing. Originality increases as you broaden its scope of meaning. Learning a new skill or partaking in a new hobby helps us expand our mental capacity to be more creative and versatile. You will in turn think and do things differently, resulting in the best outcome imaginable.
Image: Your Style, Taste, and Personality
What is your image? Do you know the vibe you give off? You must have a style everyone does and if not develop one! Keep in mind that this goes for everything, not just the clothes you wear. The biggest mistake you can ever make is following what's popular. There's no originality in that. Think about what interests you, being genuine and authentic will give you the attention you desire in due time. Don't fear being judged or failing it happens. Not everyone will appreciate your style, taste, or personality and that's fine. If you're true to your unique self. People will gravitate towards you. For instance, if you're a painter try different methods or types of paints, work with metals or crystals until you discover what works best for you.
Make More Content
I know what you all are thinking, why triple the workload. Every creation made is either a hit or miss. You may be successful, or you might not. Therefore, you should create more work so you can become comfortable and confident with the work you produce. This is mainly an exercise for the creator. However, feel free to put content out because you want people to see your growth, to notice how fearless you are, and your originality. This increases the chances of you being a great content creator by producing more work. The greater your output the higher the chances of you creating something phenomenal.
Being original in a world full of content creators is not as challenging as it may seem. It's all about your mindset, focus on having fun, and being patient. Be you because there is no one out there like you. Take risks and don't be afraid to fail miserably. It's a learning process, originality isn't always accepted but that doesn't take away from the fact that it's still original. And no one can take that from you.
Feature Image by Stefen Tan from UNSPLASH.COM