80s baby, Steven John Irby (a.k.a. Steve Sweatpants) was born in East Flatbush, Brooklyn. He later moved to Rosedale, Queens with his parents and graduated from Edison High School. This little bio is really meant to cut the shit and say that Irby is New York through and through.
Choosing a Career
Like many entering adulthood, Irby was undecided about his career path. But let's be honest, who ever knows exactly what they want to do with their life? The majority of people are either faking or floundering…at least in their younger years. The bottom line is: no one really has their shit figured out. Life has too many twists and turns for that. Sometimes it's important to play the field when figuring out your own path; and Irby did just that.
After always idolizing his "pops" for running his own electrician business, Irby dabbled in electrician work. From there, he took on jobs at Sears, McDonald's, GameStop, you name it. Practically having worked every job under the sun, Irby was not only adding experience to his resume, but years to his age. This time progression ultimately led Irby "to realize [he] didn't like any of that shit." So from then on, he began investing in himself.
This decision came near the time Irby stumbled upon Instagram. He gave a shout out to his parents, thanking them for paying that mobile bill because Instagram gave Irby access to photography like never before.
And it changed his life.
He began to view New York through completely new eyes. This reinvented vision paved his interesting pathway into street photography. Towards work that really embodies his love for family, friends, and joy in what he does.
New York Loyalty
Being a half glass full kind of guy, Irby mentioned how easy it is to say things are going to shit when the world gets tough. But it's about getting past all of the shit, now that's how New Yorkers are continuously able to persist.
I've "grown more in love the older I've gotten" said Irby about New York and his respect for New Yorkers. We've "fought multiple issues together…everyone's been playing a team game." He chuckled as he made a point to say that those catchy, cliche NY phrases actually matter.
With such a tumultuous year, amongst being born and raised in NYC, Irby said it felt like "[my] personal responsibility to do my justice" to the city. To tell the honest truth from the ground, and to support initiatives that align with his own values for justice.
Photo Timeline:
Street Dreams Magazine
One of Irby's first major projects was co-founding Street Dreams Magazine. When asked how the opportunity presented itself to him, he simply said, "always be cool with your barber."
The magazine's formation was around the same time Irby was working all those other jobs he realized didn't mean shit to him; a time when he would go into the city from 9-5. And, whenever he needed to see a barber, Irby made sure to stop at Frank's Chop Shop. There he later met a best friend named AJ.
By the time Irby's IG began to gain some notoriety, AJ mentioned to him that he knew a guy in Vancouver who was familiar with Irby's work, alluding that the two should link. Fast forward to a party at AJ's place, Irby formally met Eric Veloso (the guy from Vancouver). By the next day, Irby and Veloso were discussing the magazine's concepts and how to begin.
Originally, Street Dreams was strictly going to be digital, highlighting only Veloso's and Irby's work. However, Irby was connecting with so many amazing creatives throughout the early 2010s that he felt he couldn't leave out "[his] homies."
48 hours after Veloso returned to Vancouver, he met someone at a printing press, altering the possibilities of a digital-only magazine.
It's been "a crazy journey over the past 6 years" since its creation. They went from selling 100 magazines to being in galleries across Tokyo, NYC, Chicago and more. Ultimately, the goal was to spread love and "create an equal playing field" for creators. At the time, it was difficult to get your work even noticed, never mind published. No one really knew how to play the game of exposure, so they made their own.
Pandemic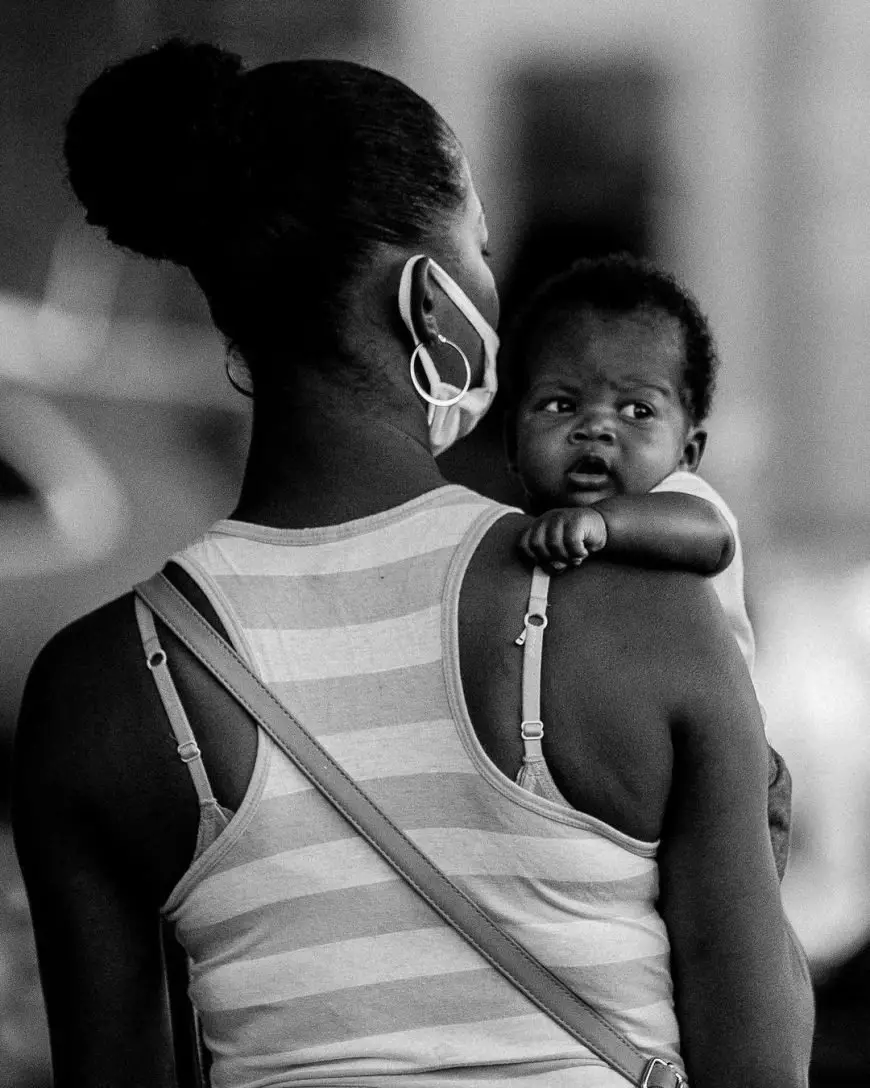 Irby is a hustler before a photographer, teases his close ones. His hustling attributes have never changed, no matter how much success has come his way. When Irby started his journey in photojournalism after the pandemic, he noticed a different level of intention behind the work he was making. His voice, platform and photographs became significantly elevated.
Not shielded from human emotion, Irby discussed experiencing personal highs and lows like any other individual. So when it comes to creativity, Irby never tries to force anything. "If I need to chill, then I need time to chill," said Irby. He spoke about people putting this unwanted pressure on themselves that would ultimately drive him crazy. He tries to remain copasetic, stay interested in the work he does, and focus on what interests him in the current moment. "[I] try not to drive myself crazy…[I'm] already halfway there."
Black Lives Matter
When lockdown first began and New York City declared a curfew, Irby described hearing stories from every which way, be it the news, his mom, or friends. But when you actually go outside, the individual experience is entirely different. Irby spoke about having to learn how to navigate this new social climate for himself. He had to process all the chaos in the world while also trying to capture it. Photography became more than a unique shot. It had to be "amplified [with the current and historical] Black experience issues to break stereotypes and power of my people" said Irby.
One photo he is particularly proud of, was one that made its way into his New York Magazine photo assignment. Tasked to capture some of the year's most historical moments, Irby mentioned his favorite shot of a man bumping to Pop Smoke with a fist raised in the air…"that's revolution music," remarked Irby; that's the type of shit you tell as a grandparent.
When asked about a wild story Irby had experienced while documenting on the front lines, he didn't hesitate for a moment. He set the scene of him walking during the protest: it was a very intense march but polite and peaceful. All of sudden, half a banana soared through the air and landed directly in the crotch of a stranger. Irby, those around him, and even the police officers all gave each other looks of recognition for the bizarre occurrence. Confirming they all saw the flying "Mario Kart banana peel" and its landing, they all laughed together. It was such a "human, random moment in the midst of chaos."
41 to 99': A Photo Essay
This year Irby took part in a new initiative, LEAP, standing for Law Enforcement Accountability Project. LEAP is "a propulsive fund dedicated to empowering activists as they pursue narrative change around the police abuse of Black People," said their website. The project began with founder Ava DuVernay, stating "if the courts won't do it, if the police unions won't do it, if the departments won't do it, then the people can do it."
Irby was one of the first collaborators to release a project with the initiative. His photo essay titled 41 to 99' documents the killing of Amadou Diallo that occurred on February 4, 1999 when four policemen shot Diallo 41 times at his doorway. The policemen claim Diallo looked "suspicious and was a potential rape suspect" whom they thought was in possession of a gun. Diallo, innocent and holding no weapons, was killed in his own neighborhood having nothing else on him besides his wallet and a beeper.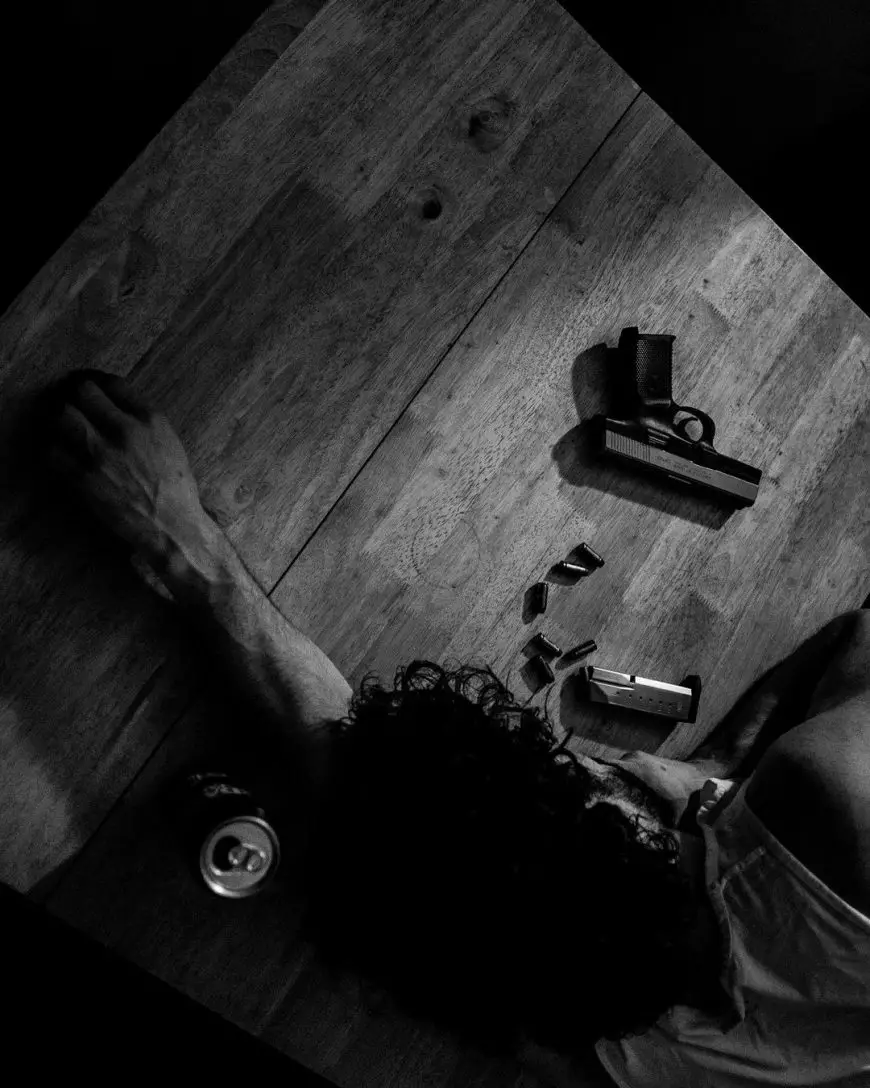 Working with the organization was humbling, said Irby. He was in disbelief when DuVernay—"a legend is an understatement," Irby described—asked him to to tackle a project like Diallo's. The occurrence still horrifying today, was a major story to tell. "I was 12 years old [when the shooting happened], 34 now and you don't forget that shit," said Irby. He knew he had much responsibility to do the story justice. It has been "one of the most interesting challenges I've had: emotionally challenging but visually rewarding." There was so much to bring to the story about police brutality that has transpired for years and Irby wanted to catch the perfect "cadence of storytelling" for such a significant, horrific, tragedy.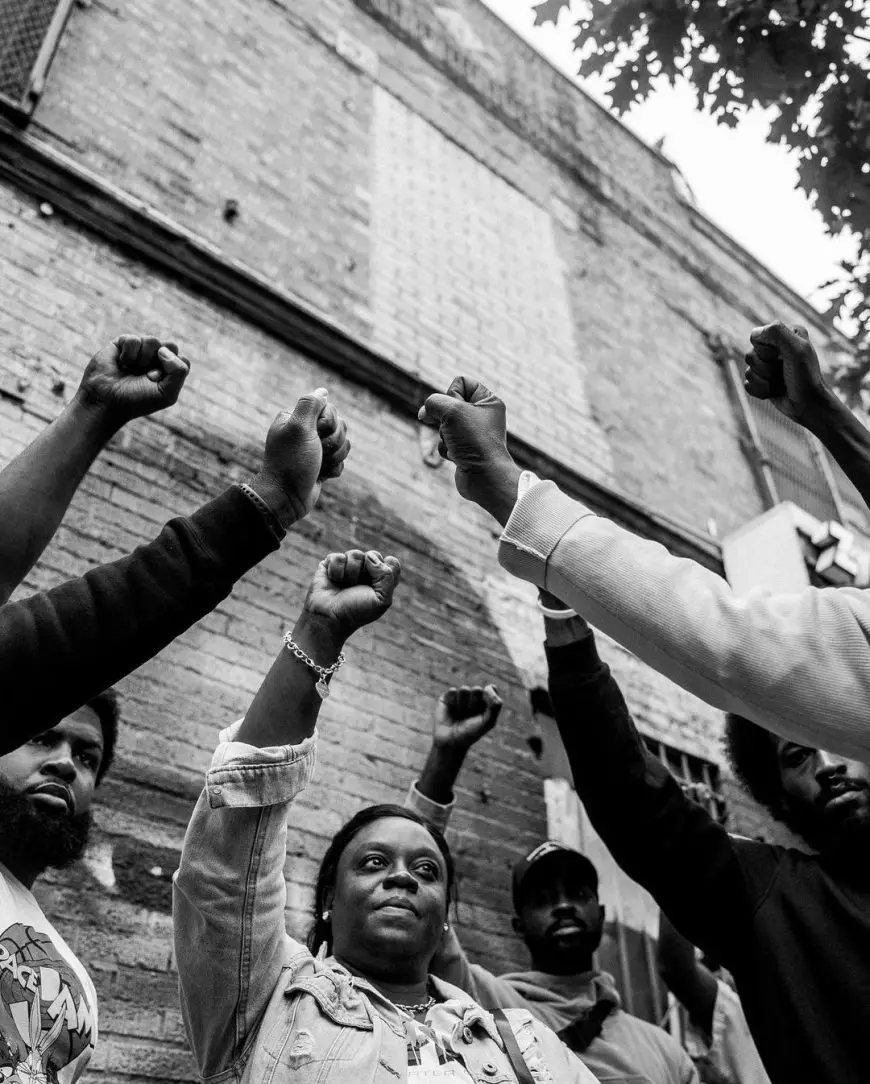 Provoked From This Past Year
"I'm just trying to do my due diligence for the Black experience," expressed Irby. He wants viewers from wherever they reside, whatever background, to be sure that they can see every photo he captures and understand it. To not be distracted by the other noise of those who weren't even there. "I don't want you to see any other report…I want you to see what I saw on the ground."
Raw and candid are the adjectives that describe some of Irby's favorite photography. He appreciates empathetic work and tries to do the same with his own. He wants to produce an "honest storytelling in depth." This is why Irby primarily chooses to work in B&W: to express truth and authenticity.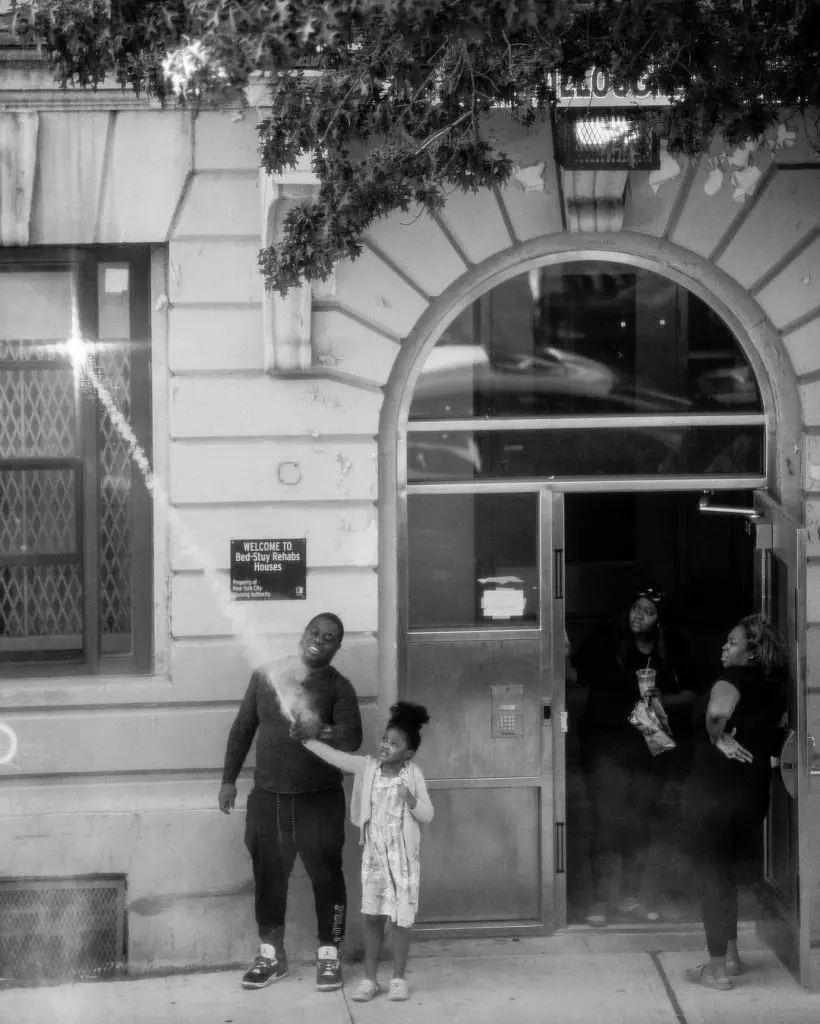 When you "strip the color you have to focus on the subject." He described how though he loves color, it can be "very distracting." And when documenting heavy matter "color is great but there's something always poignant about black and white photos that's suitable to my work." It creates instant nostalgia but once you get past the easy filter version of black and white there's an immense amount of depth and honesty, remarks Irby.
Honorable Acheivements
Irby has gotten the opportunity to work with reputable publications such as New York Magazine, GQ, The New Yorker, The Washington Post, and Juxtapoz Magazine. Growing up in New York, he sort of created this mental checklist he had hoped to achieve one day. And though he hates to play that game of validation, there are certain things—such as working with these incredible publications in which he has serious respect for their journalism and art—that make it onto the list. They embody all of the values that Irby has not only always admired but gravitated towards. He was absolutely "humbled by the opportunity to work with them."
Specifically, Juxtapoz Magazine—"the OG art mag since '94"—was a major accomplish for Irby as they published a 6-page artist feature spread on him. He described it as an "insane opportunity." He talked proudly about showing his mother and how crazy it was to have his work in such display.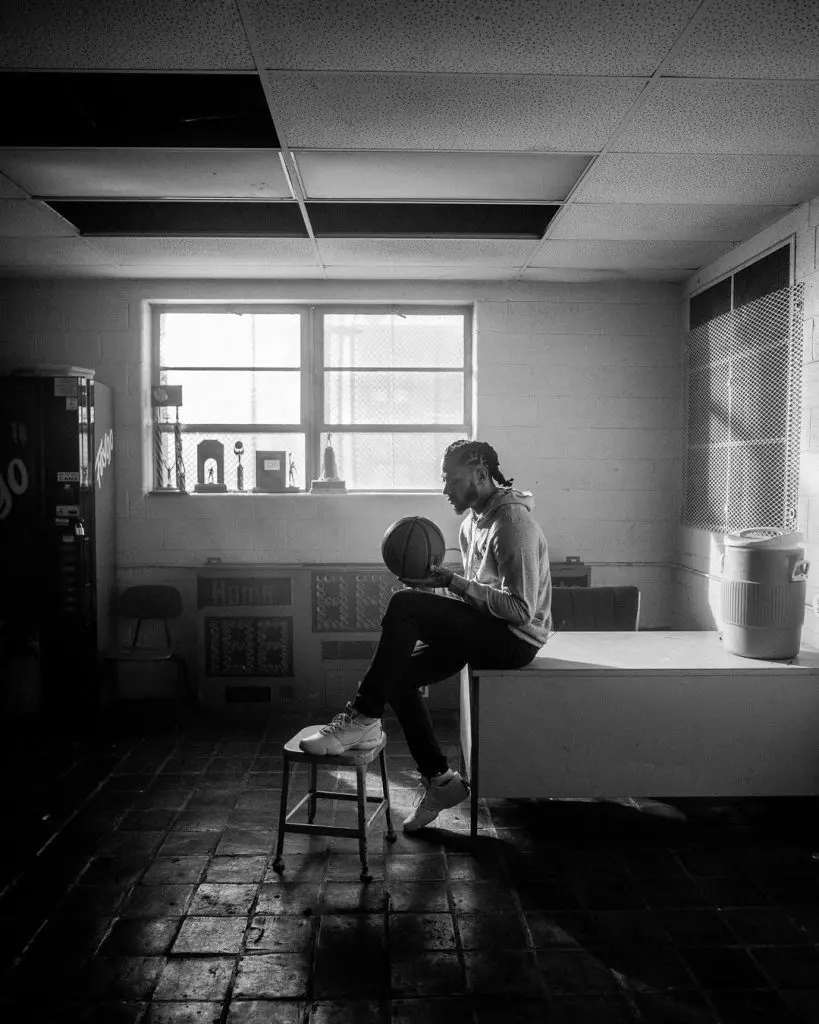 The year for Irby had started by doing a Ted Talk. He thought that the talk would be the highlight of his year; how little we all knew of what was to come. He could not have imagined his evolution into photojournalism.
Climbing an Endless Ladder
He referred to his work as a ladder. Sometimes you feel as though climbing to the top will result in all of these incredible achievements. However, he has realized the top of that ladder is boundless; there will always be more steps to climb. He hopes to continue his journey on that ladder and bring as many people with him.
Reflecting his entrance into more of the fine art community, he talked about taking his directorial career more seriously, potentially even releasing a book, but mostly wanting to do it all.
One of his most recent projects was in partnership with New York Nico and the MTA. In what began February 12, some of New York City's most iconic figures took over the MTA sound system. And with a legendary lineup, riders were sure to enjoy their commute.
With much excitement, we await to see what incredible project Irby works on next.
Featured image from IG: @Stevesweatpants
Suggested Article to Read Next: 14 Street Photographers That Inspiringly Capture NYC