From San Diego to Brooklyn, skateboarding has remained a constant in the life of photographer, Ian Stribling
Two Interests Turn Into One
San Diego born, photographer Ian Stribling has been skating since the age of 10. Now relocated to Brooklyn, Stribling has sufficiently turned his admiration for skating into his photography subjects.
Growing up skating, Stribling turned to photography whenever he was nursing an injury. Never wanting to miss out on hanging with the "homies" if he was hurt, "the next best step was to get a camera and help/hype [them up]" and begin exploring his interest in photography, said Stribling. From then on he began developing his craft. He successfully merged his two interests and is still working on them both today.
Skate Culture
What originally devoted Stribling to skate culture was the inclusivity he found within the community. "There's no discrimination." Skate culture has always been "very welcoming no matter where I have been in the world," shared Stribling.
Before he regularly began bringing his camera along with his board to the skatepark, he began exploring photography through fashion. A perfect pair to skateboarding as fashion is such an integral part of the culture. Skate culture has set trends for decades. And what better place to foster both interest than New York City: practically the epicenter for both!
Comparing the Culture by Coast
When questioned on the difference between skate culture in the west compared to the east, Stribling made a point to mention the accessibility to skate parks. In California it would take an hour or so for him to drive to the nearest skatepark; whereas in New York City, with no car, the entire city became his skatepark. I mean with all of the scattered construction obstacles and parks within walking distance, how could a skater just ignore the challenge? The ability to skate nearly anywhere in New York City provides an interesting advantage that California skaters don't necessarily get to experience. New York provides an "exciting time for skateboarding and new explorations," said Stribling.
"Skateboarders used to be viewed as misfits and troublemakers…now [they're] in the Olympics…," noted Stribling. Skateboarders have been setting trends since their existence. Though it's undeniable that skateboarders have been stamped with a certain reputation. However, they're responsible for so many influences in art, lingo, and fashion without always receiving the proper credit. Stribling hopes that his photographs depict the pain, the passion, and everything in between experienced by the skate community, and additionally how he turns his love for it into art.
Photography Process
Capturing motion takes an entirely different process than shooting a still subject. For camera preference Stribling works with Canons. His lens' of choice when photographing skateboarders are the 16-35mm canon lens, 50mm canon lens, 24-70mm canon lens, and fisheye lens.
When shooting subjects in motion you can never really guarantee the result of your product. "You can always go out with the expectations of getting a photo of a crazy trick or something never done but that's not reality," mentioned Stribling.
Rather than setting out to draw attention to a particular detail of his skating subject such as their board, fashion, angle, etc., Stribling goes into each shoot with the intention to focus on quality time with whomever he's photographing. It's really all about those special, more personal moments of connecting with your subject that will ensure an end result.
What the Future Holds
You'd think for a skateboarding photographer Stribling would always prefer his subjects in motion, but that's not always the case. When Stribling isn't shooting skaters he's putting all of his energy into fashion editorials and working at the Monaliza studio in Bushwick.
Shooting skateboarders is such an niche part of the art community. Stribling talked about the difficulties and necessity to hustle in New York but nonetheless how it's all worth it though "it's an emotional battle daily. " He got personal on discussing the difficulty of bringing exposure to his work with skateboarding photography being as specific as it is. Though photography helps as an additional source of income, it's not solely paying his bills.
And though Stribling has all of this love for the city, he does see himself moving around later in life. Stribling references his dream future when he said "catch me getting covers of Vogue and GQ…you'll probably find me taking photos somewhere tropical then retreating back to my loft by Central Park or making a bomb fire in San Diego, plotting and planning the next location, subject or talent."
All the best of luck to Stribling and his bright future.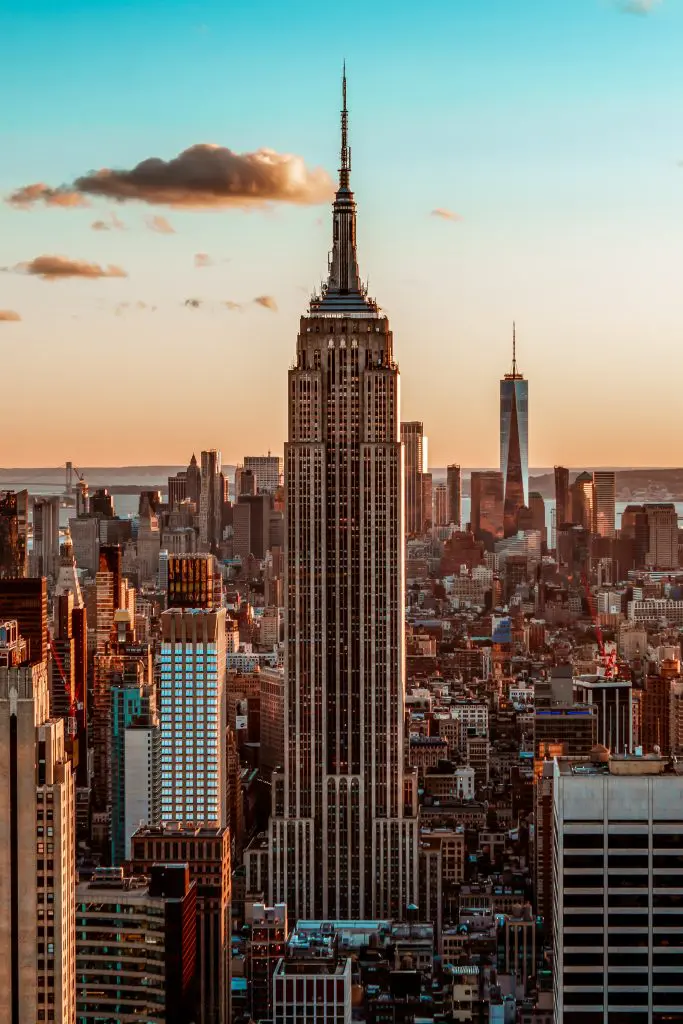 Find Ian on Instagram here.
Featured Image Source Courtesy of Ian Stribling
Suggested Article to Read Next: 7 Brooklyn Made Products for Creators