Some are unsatisfied with the extra half-inch of flub they've gained. Others depressed in their lack of strength. Some are sad that they don't have the same figure as they did in their 20s, millions go online for answers. The ensuing battle begins. One guy says to start going to the gym, start running, burn fat. Another barks a response "cardio doesn't do anything; you need to weight train!" Another quips in, defending the first guy, showing studies that prove that cardio helps live longer and with overall health. A fourth comes in – weight training is terrible on the joints. A huge name enters the ring, if you want to criticize weight training, you'll have to combat the success she and her viewers have. An even bigger name says both arguments are right and wrong. It's World War I, and cardio is Franz Ferdinand.
The top ten fitness channels on YouTube vary in what they target. Some want to help you burn fat, others want to help you get huge. Half target specific muscles, the other half do a general routine. Some work, others probably don't. A lot of these videos claim some kind of results so long as the viewer has a dedication to change. Do these videos actually instigate change from within?
Gym from Within
Changing from within is a tall order. What percent of people actually have the conviction to really change something about themselves? Conviction to modify habits goes beyond motivation. Creating an inspiration could cause mental health problems – especially if comparing to another's body. Should these workout videos not begin with advice on how to change yourself within to have the desire to work out every day? The foundation of working out consistently is having the drive to do it, whether you want to or not. Missing this fundamental piece would render an occasional workout here or there virtually pointless to noticeable physical change. Though, working out is never a bad thing if it's done safely. But, fitness influencers posting routines without the how-to get motivation is missing a vital part of a regimen.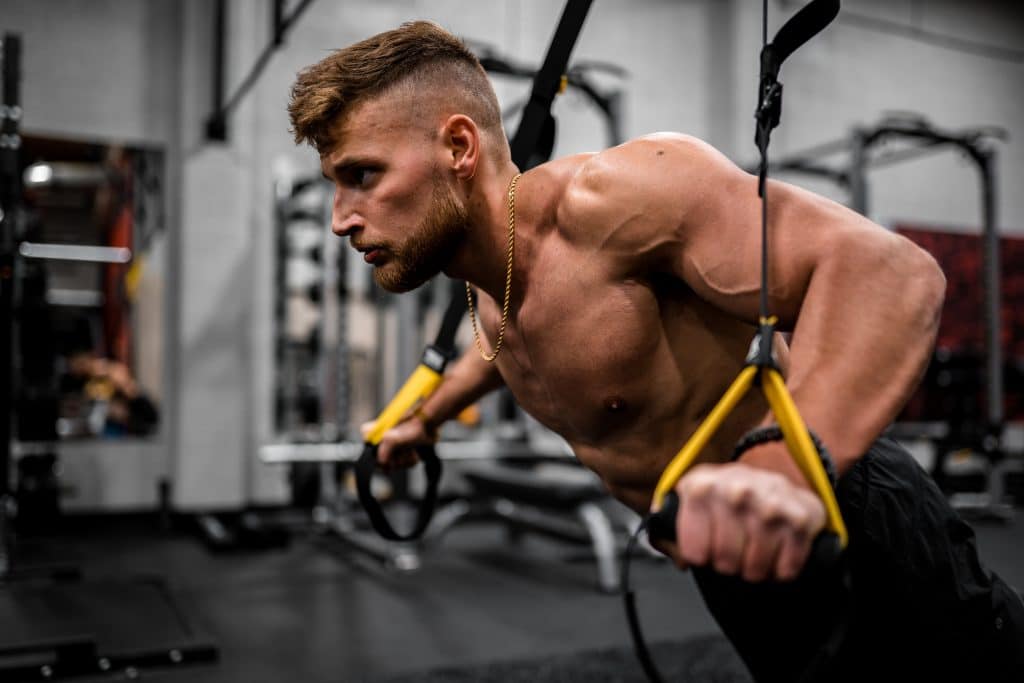 Beyond motivation, doing the same few exercises week after week is boring. How can YouTubers create videos that do different exercises multiple times a week? Having fun and making variations staves off boredom. This means that the best fitness influencers would have videos showing different movements that target the same muscle group.
Maybe motivation and boredom relief is too difficult to teach, especially within the confines of the gym. But beyond that, what ethics do fitness creators have to build? The prevalence of eating disorders or body image disorders that are rooted in media seems to grow every day. How do fitness influencers contribute to this? Countless influencers use tricks or edits to make their body look more appealing than it is. Advertising themselves as being natural, viewers believe this and buy into a program that leaves them disappointed. In addition, there is countless confusing imagery of what is the ideal or desirable body. Is it better to be thicker with curves, or slimmer and small?
Ethical Fitness
Today, everything is photographed. Not seeing what you believe to be your reflection in images can deeply distort how you view yourself. For example, believing yourself to look thinner than you do in a photograph and completely alters your self-image. Additionally, the goalposts for women are constantly moving. To demonstrate this, fifteen years ago, Jessica Simpson and Jennifer Love Hewitt were hailed as obese, their pictures front cover tabloid gossip. Today, their figures are desirable and sexualized. Do fitness influencers have an ethical obligation to encourage healthy body images? What kind of bodies can be achieved in the gym and what is genetic? Should they consider eating disorders and body image issues and make content with this in mind?
The science behind working out feels like it's purposely made hard to follow or explained badly. The science and studies described get wordy and difficult to understand. Especially to those who have no prior experience. Also, there are constant contradictory messages. One person will show a tutorial on how to gain upper body strength. The next video you happen upon shows how those moves exactly are scientifically incorrect, and here are three studies to prove it. A retort will defend the initial video, and so on. The viewer doesn't know where to stand.
Gym Basics
Building muscle comes from muscle hypertrophy. Hypertrophy is when your muscles tear and the body heals the tears in the muscle, making them bigger. Doing the same routine over and over will make your muscles adapt to these movements and your size will plateau. Also, exercises done in the wrong form renders the move pointless because you're not hitting the right muscles. If you do strength training with too little weight or too big a weight, you could hurt yourself or not see any changes. By not having rest days, your body won't recover, and you won't grow. If you don't overload the muscles, they won't hypertrophy. There are things that could go wrong that without the help of someone else could cause damage or no difference.
Cardio trains the heart and lungs to operate at higher levels and puts more stress on these organs so that they can operate at a higher demand. It's easy to do in the gym or at home. Cardio is good for caloric burning. It trains huge muscles and demands more blood flow to working muscles. It's good for overall mental health, losing weight, maintaining weight, and mental health.
The science behind a lot of YouTuber's fitness videos is dodgy and isn't backed up. A lot show ten-minute workout sessions without an explanation of why these movements work. Many trainers rely on pseudo-science to catch views. A lot of trainers rely on angles, photoshop, or shape-wear to make their body look different than it is. Trainers will even get plastic surgery and claim that the results that they have a result of exercise, not payment. The distortion of body image in media that is meant to help and guide acts as a double agent, a bait, used to get views from people with earnest intentions.