It was the mid 2000s: Tabloid magazines had mastered print gossip, but the digital market was a mystery to them. Slowly, more and more Americans found online sources where they could receive content for free. Gossip blogs found they could sell space on their websites to advertisers. The lack of competition from tabloids and the growing number of people online demanded a market for online tabloids. Perez Hilton, Gawker, Hollywood Tuna, Just Jared and Lainey Gossip begun. These bloggers found pictures of celebrities from paparazzi websites, or paid paparazzi themselves, to snap photos of celebrities. The more people there were that wanted celebrity content online, the more hits the blogs received. Advertisers were willing to pay more, so gossip columnists made more.
Britney's Place
Britney Spears was the biggest celebrity at the time. She changed media, popular music and music videos. She was beloved by everyone. Her presence promised to catch eyes and sell magazines. Tabloids, digital and print, were desperate for any footage of her. Gossip blogs were the most ruthless. They realized paying paparazzi to follow celebrities could get the fresh, untouched footage. The paparazzi at the time realized how valuable they were — some paparazzi could ask for thousands for dramatic footage of a celebrity. Paparazzi also realized that by pushing, swarming and talking to celebrities, they could get even better content. They could irritate celebrities into reacting dramatically. This could increase the cost of their shots.
Spears was the girl-next-door-turned-American-Dream. She was a Southern Belle who was extravagant and sexy in videos but timid and shy in interviews. Spears had a Louisiana twang and a massive, approachable smile. She was young, vibrant and interesting. Her background on the Mickey Mouse Show established her as a sweet, loving girl. She was the friend we all wanted to have or the daughter parents longed for. When she was in high school, she momentarily shifted away from the limelight. But, the release of her first album launched her into global stardom. Hit Me Baby One More Time sold tens of millions of albums and earned her a world tour.
Spears was on the arm of Justin Timberlake. He was equally magnetic and attractive. After their sudden split, Timberlake immediately put out music and accompanying videos, heavily insinuating that Spears was unfaithful to him. In interviews, he implied this even more. Her image became bruised. The public was even more interested in Spears after this. Gossip blogs went wild. Was the girl next door a cheat?
Gossip Blogs Ignite
Spears married and divorced a high school friend in 55 hours. Then, she married and had two kids with backup dancer Kevin Federline. The public became invested. Online gossip blogs had hit pay dirt. The public was fascinated by her and bloggers satisfied their desire for information. Bloggers became more and more vicious, with Perez Hilton constantly picking on her weight, Just Jared commenting on her mental state, and Hollywood Tuna simply picking apart her whole life. The gossip blogs were like vultures.
The more massive the gossip sites became, the more paparazzi there were that wanted photos of her. There was a growing demand online that gossip blogs could meet. Everywhere she went and whatever she did, they were there to photograph her. The extra stress dozens, sometimes hundreds, of people following her essentially fueled her "dramatic" behavior. When she tried to get away from photographers with her baby, she didn't have the time to strap him into the car seat, and drove a few miles with him on her lap. This was photographed and published. When she was taking her child for a walk and nearly dropped him because paparazzi were swarming her, it was online for everyone to see.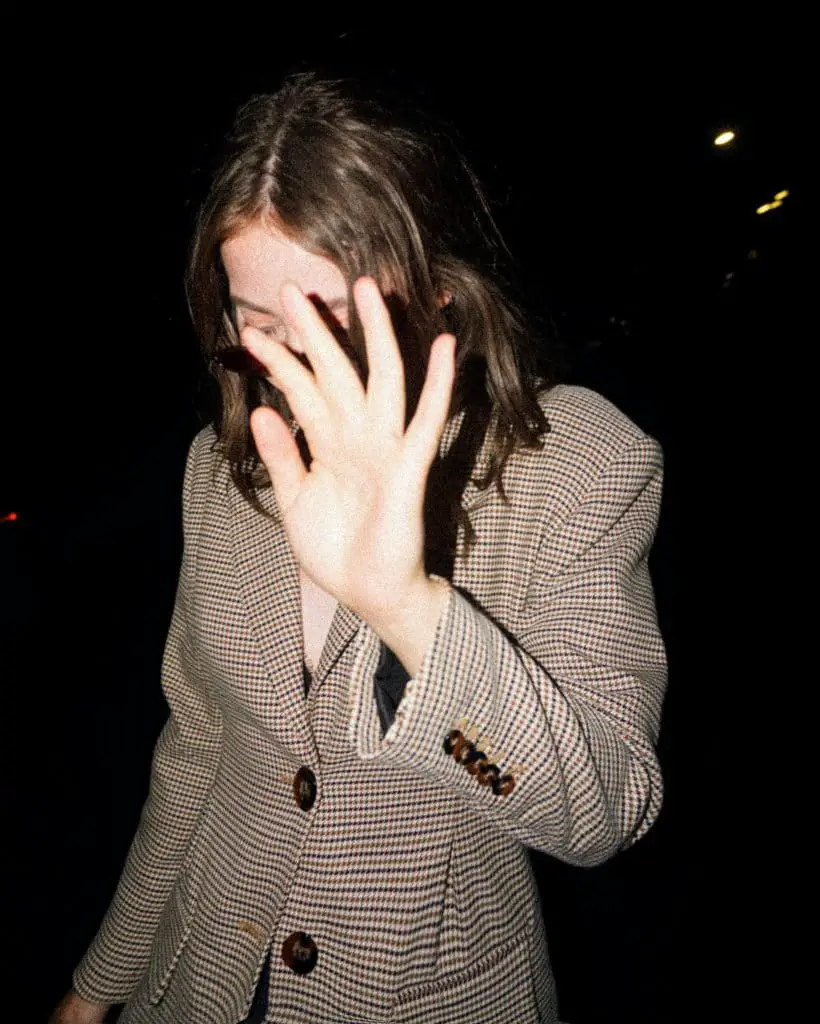 Erratic Behaviour
Crying in a coffee shop, trying to get into her locked car…..pretty much any seemingly erratic behavior you could imagine was photographed and published online. When Britney went to the grocery store, she was followed. When she pulled over at gas stations to go to bathrooms, she was followed. All of these photographs, daily upkeep on Spears showed up somewhere on someone's blog online. The gossip blogs were vicious and unsympathetic to her struggles, stating that she signed up for this life when she received fame. They argued that wanting to sing meant wanting fame, which comes with a price. Hundreds of posts came out criticizing her parenting abilities, claiming her children were in danger. Bloggers commented on her body constantly, hypersexualizing everything she wore while simultaneously insulting her.
Gossip blogs provoked celebrities further, making up rumours or spreading through-the-grapevine-isms to their readers. Spears became an addict and crazy. Rumors spread she slept with her backup dancers, she was drinking all the time. Regardless of whether these stories were true or not, they got eyes on their site and they could operate under freedom of speech and reasonable doubt that apply to North American media laws.
Gossip Blogs Burst the Bubble
After years of paparazzi following her, fueled by growing readers of gossip blogs, Spears famously cracked. She shaved her head. And, with a clear view paparazzi could get pictures of. She attacked a car with an umbrella and cried on the street, pleading to be left alone. Spears' manager and family argued that she was not mentally well. They argued she couldn't take care of herself. She was subsequently placed under a conservatorship.
Gossip blogs over-sensationalized Spears' life under the guise of entertainment and pushed her boundaries knowing it would make for more sensational footage. Tabloid magazines had not done this prior to Spears, or anyone. There was a symbiotic relationship between celebrities and magazines before – celebrities would use tabloids to talk to fans before social media. Magazines could sell these statements in their print. Blogs didn't have the same relationships, just the drive to catch as many eyes as possible.
Today, Spears' conservatorship is the subject of wide-spread criticism. Demands grow daily to let her have control of her own finances, body and life. So, will gossip bloggers ever admit their active role in causing the mental downfall, and the subsequent conservatorship? Or, will they continue to hide in the shadows as Britney's fight continues?
Feature Photo by Zeg Young for UNSPLASH.COM