Be in New York City September 10th! FUJIFILM North America Corporation announces the North American debut of Fujikina New York, a must-attend interactive festival for anyone interested in photography, cinematography, the arts, and the latest FUJIFILM digital camera gear. This curated, dynamic public event will showcase the power of image making through a special exhibit of select works from an emerging generation of image makers. Previously and exclusively held at FUJIFILM Corporation's global headquarters in Tokyo, Fujikina will be held in North America for the first time on Saturday, September 10, 2022, from 10 A.M. – 7 P.M. at the iconic Glass House in New York City.
The Glass House? Sounds like something straight out of Alice in Wonder Land and this is the venue we will be attending the iconic Fujifilm's Fujikina. Really, I think we're all just excited to get back into the swing of things and this might just be the thing to get us back into the excitement of socializing in the photo industry.
We are excited and honored to host Fujikina in New York City, which has such a rich history of showing Fujifilm's support and celebration of the arts. We're excited to make the city a big part of the experience for our guests,

Victor Ha, vice president, Electronic Imaging and Optical Devices, FUJIFILM North America Corporation
Fujifilm has always been on the helm of inspiring artists through the art of storytelling and this event can really bring minds together in a fun and creative way. The press release continues…"The event will be comprised of a mix of hands-on seminars and workshops with celebrated creators who will be sharing experiences, techniques, and views on various image making styles, like portraiture, photojournalism, landscape, and much more. In addition, there will be ample opportunities to learn about and test various FUJIFILM digital cameras and lenses and attend a keynote presentation by world-renowned photographer, Greg Gorman. Known for his stark, honest portraits of the most famous and infamous faces, Gorman travels the world for specialized photographic projects while continuing to work on compilations of his imagery. Gorman's work is exhibited at galleries and museums around the globe."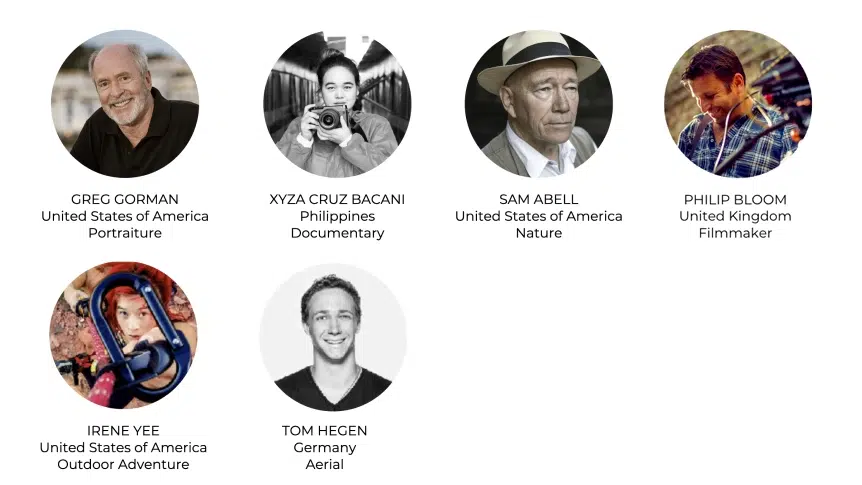 What to expect
"Throughout the Fujikina New York venue, photo and video work from Fujifilm creators will be displayed in a variety of formats. Fujikina New York is a mashup of hands-on educational seminars, workshops and product exhibitions. Learn firsthand from experienced creators who will share experiences, techniques and personal views on portraiture, photojournalism, landscape and many other realms of image-making genre."
Finally, guests will be able to reserve a spot in a variety of photo walks hosted by Fujifilm's photography experts, where they'll learn techniques for creating various types of imagery and immediately get to practice using loaned FUJIFILM digital camera and lens gear.
Fujikina New York will be free and open to the public. Guests are required to register and book a time slot to attend the event, as well as reserve space in any seminars, workshops, speaker presentations, and photo walks they wish to attend.
What we think
One thing we love is that this is a public event, we're back to bringing people together in many different stages of their career, this isn't a status event, this is a creative event. Also, the focus on storytelling is such a wholesome angle, something the creative industry needs more of. Just unadulterated focus on art- no followers, no likes, and no pressure to be a star. Just your voice. We will be there and hope to see you there!
To learn more, visit: Get Set For Fujikina NYC 2022
To register for free, visit: Fujikina NYC 2022 Registration
More about Seminars, workshops, and speakers, visit: Learn From the Experts at Fujikina NYC 2022
More about our Featured Creators, visit: Featured Creators at Fujikina NYC 2022