By definition, being flamboyant means "(of a person or their behavior) tending to attract attention because of their exuberance, confidence, and stylishness." A flamboyant person exudes femininity. However, men, regardless of their sexual orientation, are starting to be more flamboyant than ever! You can't tell Lil Pump shit when it comes to his nails. Nor can you tell Megan Fox's current boyfriend, Machine Gunn Kelly, that he can't paint his nails. Everyone is, in some way, doing whatever the hell they want to. And for good reasons. There isn't a rule that says men can wear crop tops. There isn't a rule out that says men can't wear skirts. And there sure isn't a rule out there that says men can't wear heels.
In fact, "the results of 15 years of research consistently show that women prefer masculine men more for a short-term fling than for marriage, perhaps because macho men are generally less committed." In that same vein, when choosing a man as their partner, the answer varies. Depending on their own attractiveness, "women who had a high sensitivity to disgust — who were repulsed by situations and stimuli that could lead to infection — tended to prefer moderately masculine men but really didn't like either feminine or very masculine men."
Closing Sentence
This lets us know that women are unpredictable when finding someone that they find attractive. Beyond that, men are starting to decide to take control and not confined to a box. In the United States, this is incredible, for as long as people can remember, especially in the 70s and 80s, homosexuality was seen as a disease, ultimately scrutinized and stereotyped at a level that was unbearable. In this day and age, men simply do not care, which is great. It gives others the space to explore who they are as a person, and more importantly, it creates a space of inclusivity.
Here we will explore some latest trends that would be banned in other parts of the world, but not in the United States.
Crop Tops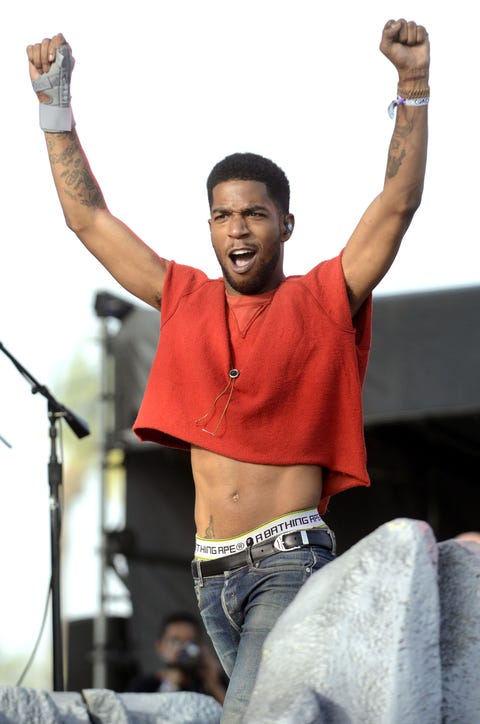 Long Nails
Kid Cudi Defending Himself
Femininity
High Heels
Dresses
Despite the shortlist, it should still give you a better sense of the direction we are headed. From Kid Cudi defending himself about wearing a dress on SNL to Machine Gun Kelly wearing long nails, things are looking pretty all right if you ask me. Again, there is room for improvement. Why is that Kid Cudi had already known he would get backlash for wearing a dress? That shouldn't be happening. Not now; not ever. But at the same time, change doesn't happen overnight. It takes time and those with a bigger platform from most to lead by example so that we begin to view the world not as a space of limitation but a space of immense opportunities, trickling down to how we dress and want to present ourselves.
Feature image credit: Photo by Burgess Milner on Unsplash