These days, the push to add monetization aspects to social media platforms is real. Many are already doing it or have it in the works, like TikTok's Creator Fund and Twitter's Tip Jar or Super Follow. App creators are realizing the appeal that monetized features have. The move to create more opportunities for money making is an important one, especially foe Facebook. There seems to be a lacking presence of Generation Z on Facebook, so adding features that allow creators to make money will definitely make the platform more enticing.
Making money on Facebook
There are a few new additions to Facebook that will allow creators the chance to make money. Firstly, they have introduced a new feature to their Stories tab. Stories on Facebook have been around for four years. They have long been a staple, until Twitter's new addition Fleets—which is a story like function. Now, instead of just sharing moments that aren't feed worthy, creators will have the chance to make money.
Facebook is introducing a Stickers function to its Stories. This means creators will be able to post ads through the Stickers tab onto their stories. This is still very small scale and not entirely public yet, but it shows Facebook's desire to make the platform more incentivizing. The test of Sticker ads is still essentially in a conceptual phase. Facebook does hope to expand it very soon, though. At the moment it's unclear how the money will be given out, whether an initial payment for simply using the Sticker will be the standard or if it will be click-based. It's likely though that creators will simply receive a cut of the resulting revenue of the Sticker.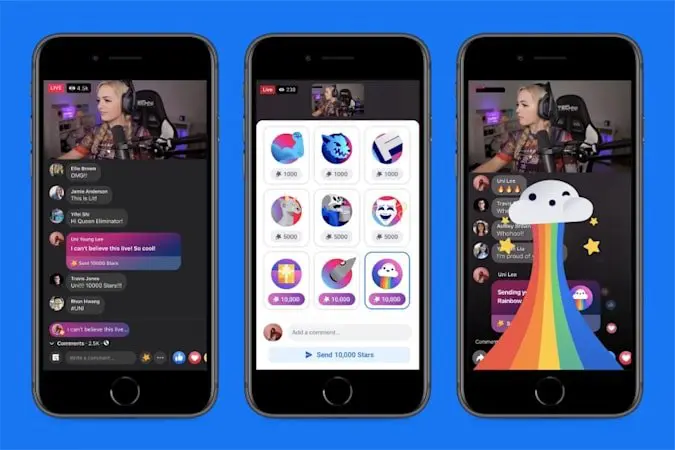 Short-form videos
In addition to the ability to earn money through Stickers, Facebook has come up with another way to pay its creators. Now, Facebook will allow creators to make money through short-form videos via advertisements. Previously, users could only make money through ad revenue on videos 3 minutes or longer. But, now, it will be possible to get that revenue from just 1 minute videos. This change is in response to competing social media apps like Snapchat, which pays its creators up to 1 million dollars a day for posting on Snapchat Spotlight.
This change will make it much easier for users to make money and put out quick and fast content. The ability to profit off of one minute rather than three may not seem like much, but in today's society, it definitely is. There's research that our attention spans are dwindling with each day, and many are more likely to watch one minute of content as opposed to three. This addition is also likely in response to TikTok's success with short-form videos, and now Instagram's introduction of Reels.
According to Social Media Examiner, for an average of 1,000 views, Facebook's ads generate roughly $8.75. This could be a great incentive for creators to join and be active on the platform. In order to qualify for this, though, a user must have at least 10,000 followers and 600,000 overall minutes worth of views within the past two months, as well as at least 5 uploaded or live video streams.
Yoav Arnstein, Facebook's director of app monetization, said the goal and move to do this was motivated by the losses suffered by many during the pandemic, especially influencers. Being able to make money through livestreams and short-form videos is an alternative for those who used to go out and put on shows or performances for a live audience.
Additional money makers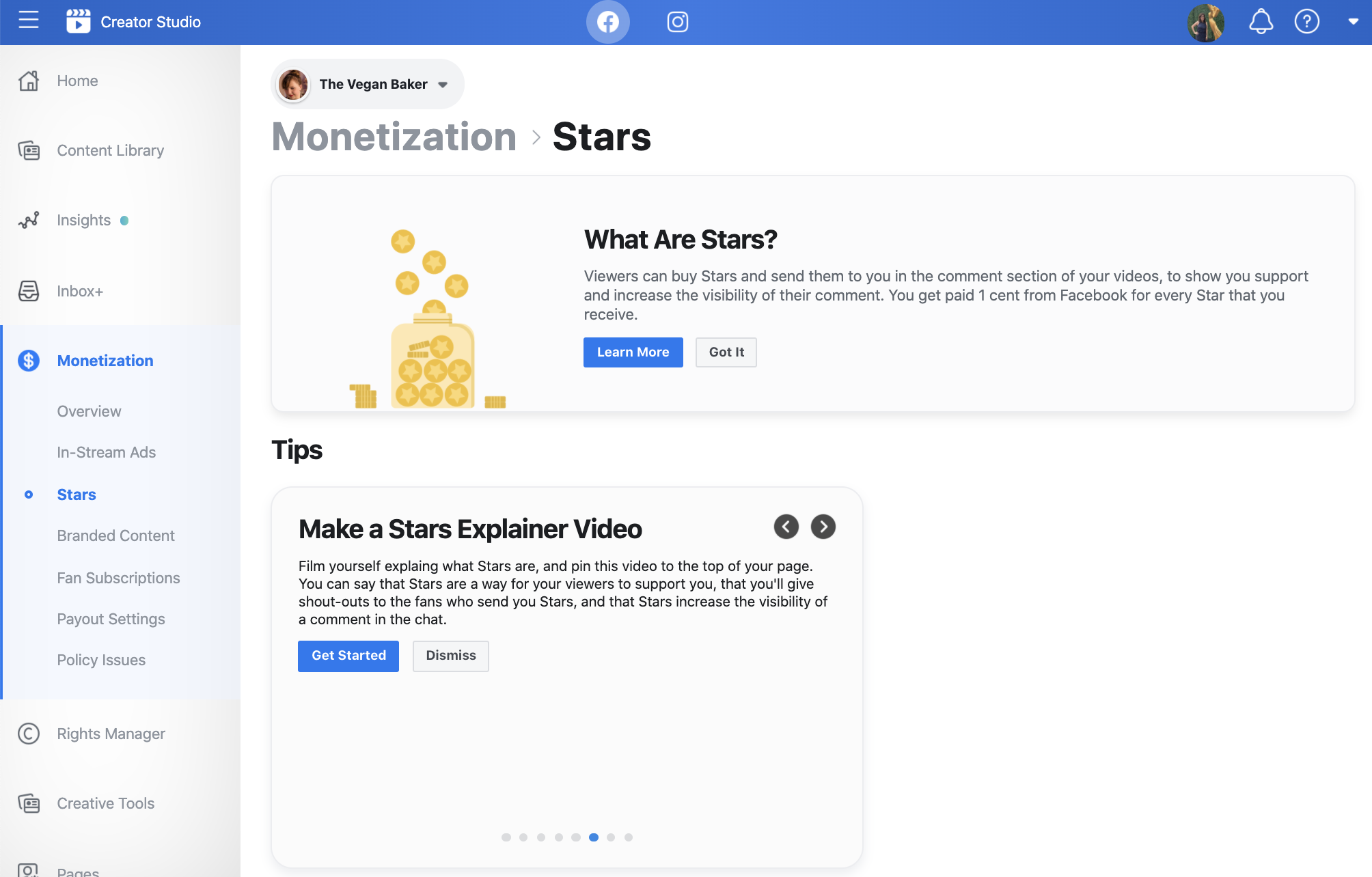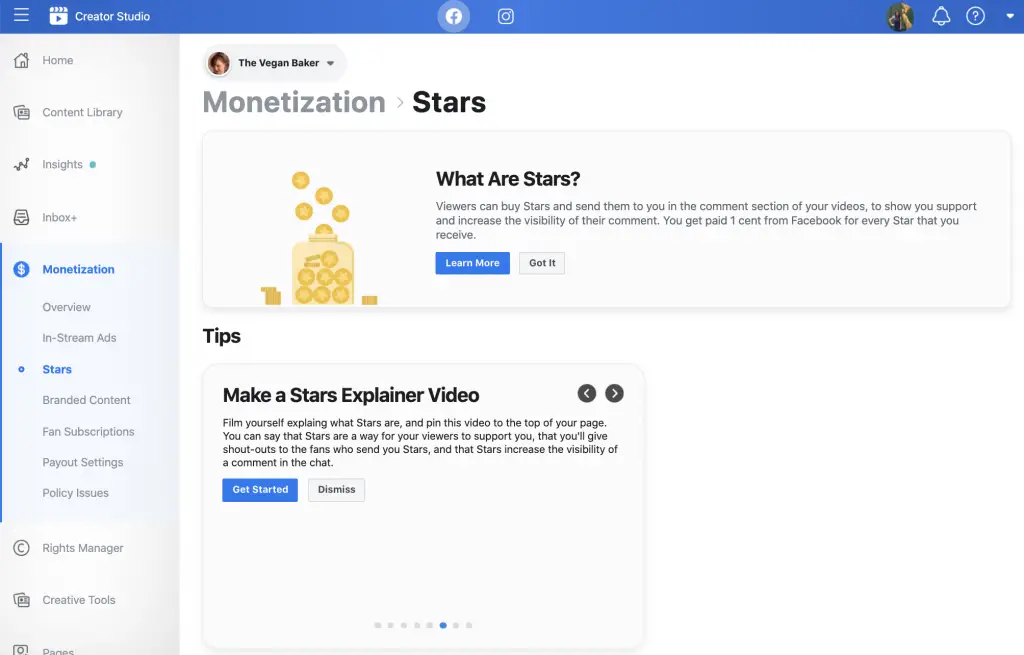 Additionally, Facebook has created a program called Stars, which is invite-only as of now. This is similar to Twitter's Super Follow. Stars will allow creators to have more direct access to fans. It will also allow fans to tip and send money directly to creators they like and watch.
Again, there are guidelines for who can use Stars, which you can find more information on here.
With each day, it seems more and more social media platforms are announcing new ways for creators to make money. This comes from a world where we are now all forced to do most of our day-to-day life from home. Apps are realizing that there is a need to pay creators during a time where they can't continue their usual lifestyle of touring. This push is an overall positive thing that will hopefully last beyond the pandemic. It's important for creators to be paid well and fairly. We all consume their media and content almost daily, it's essentially a full-time job for them. This new accessibility to money-making on Facebook just might make it more appealing to younger generations!
Feature image credit: Unsplash