Everyone must assume that being a content creator is easy, peasy, lemon squeezy… rainbows and sunshine. However, I am here to tell you, that this isn't the case. Imagine being a content creator and after creating your video or podcast, you now have extra work to complete, such as — editing, posting, etc. I can just imagine the time taken away that can actually be used to creating more content. Even if you're creating in the comfort of your home, no one should feel as if they're non stop working, even when you do enjoy your job. To make life easier, entrepreneurs have taken this opportunity to create tech companies to help content creators in every aspect.
Buy Me a Coffee
Buy Me A Coffee is not a coffee shop nor am I demanding coffee…. Buy Me A Coffee can be used by any type of content creator. Buy Me A Coffee comes in handy when a content creator feels the need to create a stronger relationship between them and their supporters. With Buy Me A Coffee, the content creator's fanbase can support you by subscribing to your page. With the help of Buy Me A Coffee, the content creator can have their work in one place and not have to constantly keep up with different websites. For a content creator, it is completely free to sign up with Buy Me A Coffee. So, it doesn't hurt to try and see how it can be beneficial to you and your business! Tech company, Buy Me A Coffee also takes the time out of their busy week to speak one on one with content creators that use their platform. This way, they can receive insight on how useful it is, and the advantages and disadvantages.
One On One Talks With Content Creators
Sign Up As A Content Creator On Buy Me A Coffee
Circle
Circle has a similar idea for content creators just like Buy Me A Coffee. By using Circle as a content creator, you are providing paid content for your supporters, under one roof. Not only does this benefit youtubers or musicians, but this can be extremely helpful for podcast creators. Just think of this : After your audience is done listening to your podcast, I imagine that they want to have a chat about what you just communicated to them! This way, your supporters get what they paid for. If you're a podcast owner, you might just want to invest in Circle. At the end of the day, the intimate bond you have with your supports, will only strengthen and increase your business.
For content creators, prices vary from $39/monthly to $199/monthly. However, Circle provides a free 14 day trial to find if it's the right fit for you!
CloutJam
As a content creator, our work means absolutely nothing without supporters. And that's where CloutJam comes in! CloutJam is here to help content creators grow their fanbase. Think of CloutJam is your mobile planner, but content creator edition. With CloutJam, you can keep track of your duties for each day. CloutJam makes a content creator's job easier by providing an external calendar service, helping you reach deadlines.
Get Your Content Creator Life In Order With CloutJam
Gumroad
Gumroad is perfect for anyone from artists, filmmakers and everything in between. Content creators use Gumroad to sell directly to their audience. Founder of Gumroad, Sahil Lavingia created Gumroad to make it as easy to sell than it is to share on social media. For creators to use GumRoad as their main selling platform, this requires a $10/monthly subscription.
Karat
This one may seem a bit odd… This isn't your average credit card. Karat does not judge you based off of your credit score. But, Karat judges you from your social media platforms and the amount of followers you have. Karat takes a look at your Instagram profile, Youtube channel, Twitch, and TikTok. Karat makes your hard work at creating content worth it. With the help of Karat, you can use this for any idea you may have, now with the money you have earned.
Moe Assist
Moe Assist is basically a content creator's personal managing team. Moe Assist helps content creators remain organized, get approval for projects, and get paid on time for your content. With the help of Moe Assist, content creators can grow faster and stronger, without all of the added mess. Content creators can receive Moe Assist's help for free for 30 days, and $27.99/monthly.
Stir
Stir is quite different from the other companies previously mentioned. With Stir, content creators can keep track of their finances. For Youtubers, Stir is an amazing platform. By using Stir as a content creator, it will help you realize how well your videos are doing, summing up how much you profit from each. With this information, it can give content creators an idea of what they need to change, and what their audience/supporters prefer in regards to content.
Supercast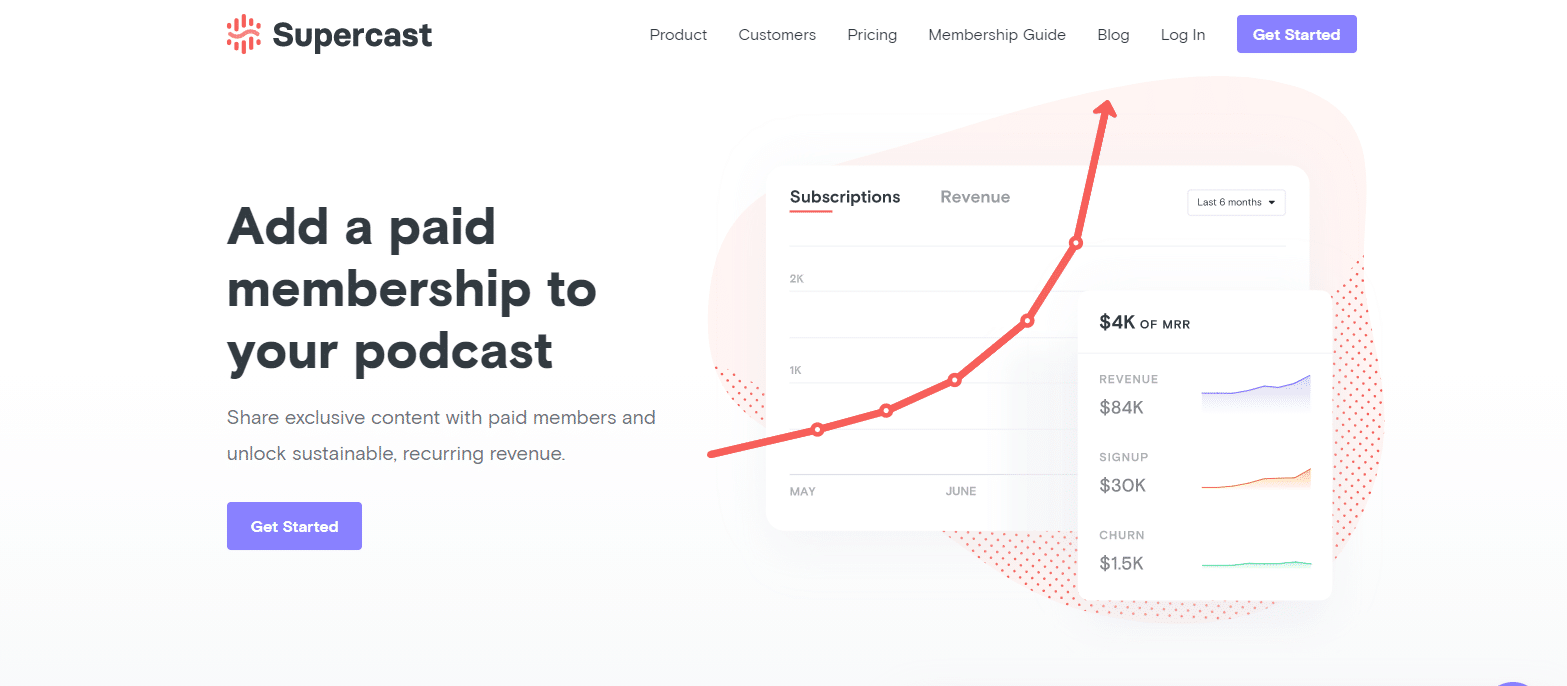 Supercast is the best platform for podcasts. To help profit off of your content, Supercast helps grow your audience and revenue, requiring a paid membership. You're already creating content, you might as well get paid for all of your hard work! Luckily for podcasts, SuperCast is free for creators.
Featured Image Credit : https://unsplash.com/@miabaker