Every now and then, a new social media photo-sharing platform surfaces on the web. However, just because it's a photo-sharing platform doesn't mean it'll grasp society's attention. With the competition of Instagram, no one dares to outshine the most popular photo-sharing platform, with good reason, of course. But, Dispo has shown to be receiving more and more attention, and you may be wondering why…
Live in the Moment
Now, we all know that trends from different decades tend to get revived through the latest decades. The current trend that we've all seen across social media platforms such as Instagram and TikTok is disposable camera photos! You may be wondering why Gen-Z and Millennials are obsessed with the old vintage look on photos when 4G phones exist… Well, your guess is as good as mine! With the help of Dispo, your 4G phone can serve as a 35mm disposable camera (without having to purchase one).
There's a reason as to why the full name of the application is, Dispo- Live in the Moment. Just like a film camera, or a disposable camera, once the photo is taken, there's no going back. With Dispo, each photo is saved and results in a 35mm photo. Each photo is saved to both the Dispo account and photo library. This way, you can receive aesthetically pleasing photos without the hassle and delay of getting them developed.
Dispo's Competitors
What makes Dispo so special and different from the other applications, such as Huji Cam and Daze Cam you ask? Well, I have the answer for you!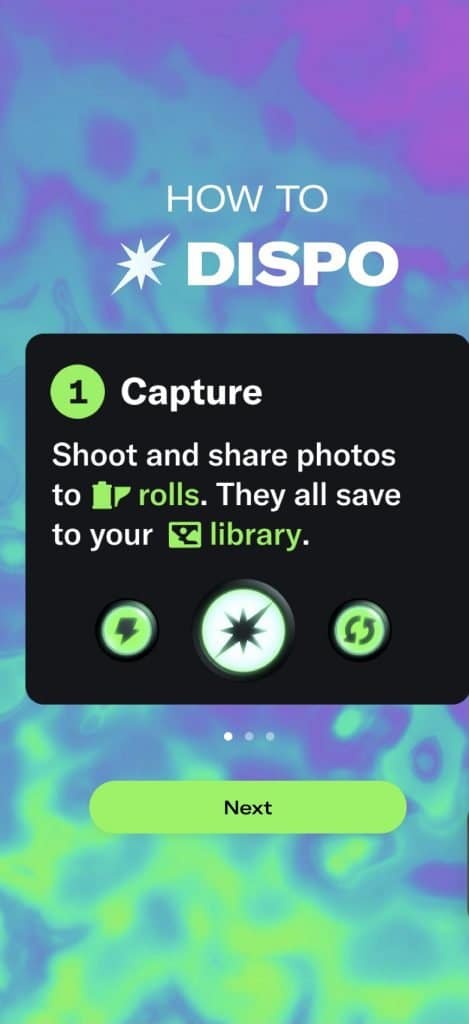 Dispo isn't just a photo-editing application. It is similar to any other social media account that revolves around images. Each photo that is taken is displayed on your account. Everyone's Instagram feed is meant to be "aesthetically pleasing," hence why everyone is extremely picky with the photos they post, but not with Dispo. Dispo is for those who do not care about pleasing others and desire to capture moments (which is what makes Dispo so special and unique).
Dispo opened their app via invite-only to influencers at the beginning of February. This has given 10,000 users the chance to navigate the application and form an honest opinion about it. Although the app only caters to iPhone users, it has been said that an Android version is in the works. After releasing an Android version, it is expected that Dispo will be released to the public, not only influencers.
By just searching up the hashtag #Dispo on social media platforms such as TikTok, we can see many videos uploaded by many users providing their opinions (and excitement) for the new photo-sharing app. With the attention it is getting across all social media platforms (especially TikTok), we're expecting Dispo to be the next big thing!
Featured Image Credit: @Caleb_Woods