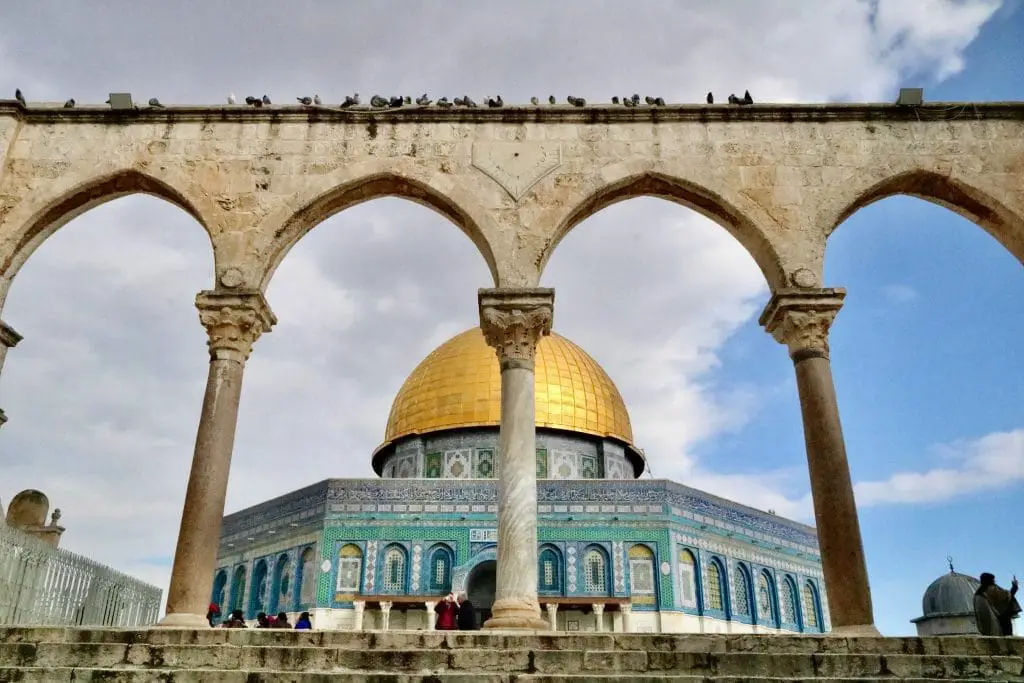 The Israeli-Palestinian conflict is a complex issue that needs an immediate solution. It is a controversial topic, with many disagreeing as to who is at fault. Celebrities are not exempt from disagreeing on this topic. As a result, many have chosen to speak out and share their opinion on the matter.
Gal Gadot Speaks Out
Wonder Woman is leaving no one wondering how she feels about the current state of the Israeli-Palestinian conflict.
Her support for Israel in the past has been very public and she has taken on a role of an unofficial ambassador for the country. Gadot is Israeli as well as a former member of the Israeli military. Regarding the current attacks on Gaza strip Gadot released a carefully worded statement to her Instagram.
"My heart breaks. My country is at war. I worry for my family, my friends. I worry for my people. This is a vicious cycle that has been going on for far too long. Israel deserves to live as a free, safe nation. Our neighbors deserve the same. I pray for the victims and their families, I pray for this unimaginable hostility to end, I pray for our leaders to find the solution so we could live side by side in peace. I pray for better days."

Gal Gadot, instagram
Since Gadot has supported Israel in the past and is a former Israeli soldier those who are pro-Palestine are criticizing her statment. Supporters of Israel are also criticizing her for making a statement that is too neutral.
Bella Hadid and Israel disagree
Bella Hadid has been outspoken about her support for Palestine throughout . Hadid's father is Palestinian and she (and her sister Gigi) have posted numerous pro-Palestinian messages on their social media. Bella has also been photographed at multiple rallies for freeing Palestine.
Her outspoken nature has led the Israeli government to tweet out condemning both her and her sister for supporting the end of an Israeli state.
Rihanna Makes a Statement
Rihanna made some waves with her statement regarding the Israeli-Palestinian conflict. Her statement was for peace for the children, but it did not denounce or support either side. The supporters from both sides were not happy with this.
Statements like Rihanna's are a commodity amongst celebrities. Often, they do not want to rock the boat because it could potentially lose them supporters. However, when celebrities such as Rihanna speak out so boldly about other injustices and tiptoe around others people become frustrated.
Why Are Celebrities Speaking Out About the Israeli-Palestinian conflict?
While statements come flooding in from celebrities with no direct connection to either country involved, a question arises: why?
Celebrities feel pressured to speak out. They fear that by saying nothing people will say they are complicit. This is true. Comment sections under celebrities' Instagram photos are constantly filled with people asking why they haven't spoken out against x y z. Twitter is filled with replies telling celebrities and influencers they need to make a statement.
This causes a lot of uneducated opinions to emerge. These opinions are given a platform. It also forces statements like Rihanna's. These statements do not take a side and they do not add to the conversation. They are just a statement to appease the masses.
While we look at celebrities' and influencers' views on worldly topics, it's important to have perspective. Most of these people do not care about what's going on. Most of them are unaware of the history of these conflicts. We need to stop requiring people to speak out. Words are not going to solve these problems unless they're from the people with power.