Los Angeles is a perfect vacation spot, especially for those who are big on social media. There are so many Instagrammable places to have photoshoots, but as a tourist, it might be hard to pinpoint these spots. That is why I have compiled a list of some of the most photo-worthy spots in and around Los Angeles and Southern California.
Photo Spots
1. The Hollywood Sign
Okay, okay, this one might be pretty obvious. But The Hollywood sign is such an iconic marker of Los Angeles and SoCal that as a tourist, it's almost like you have to go see it.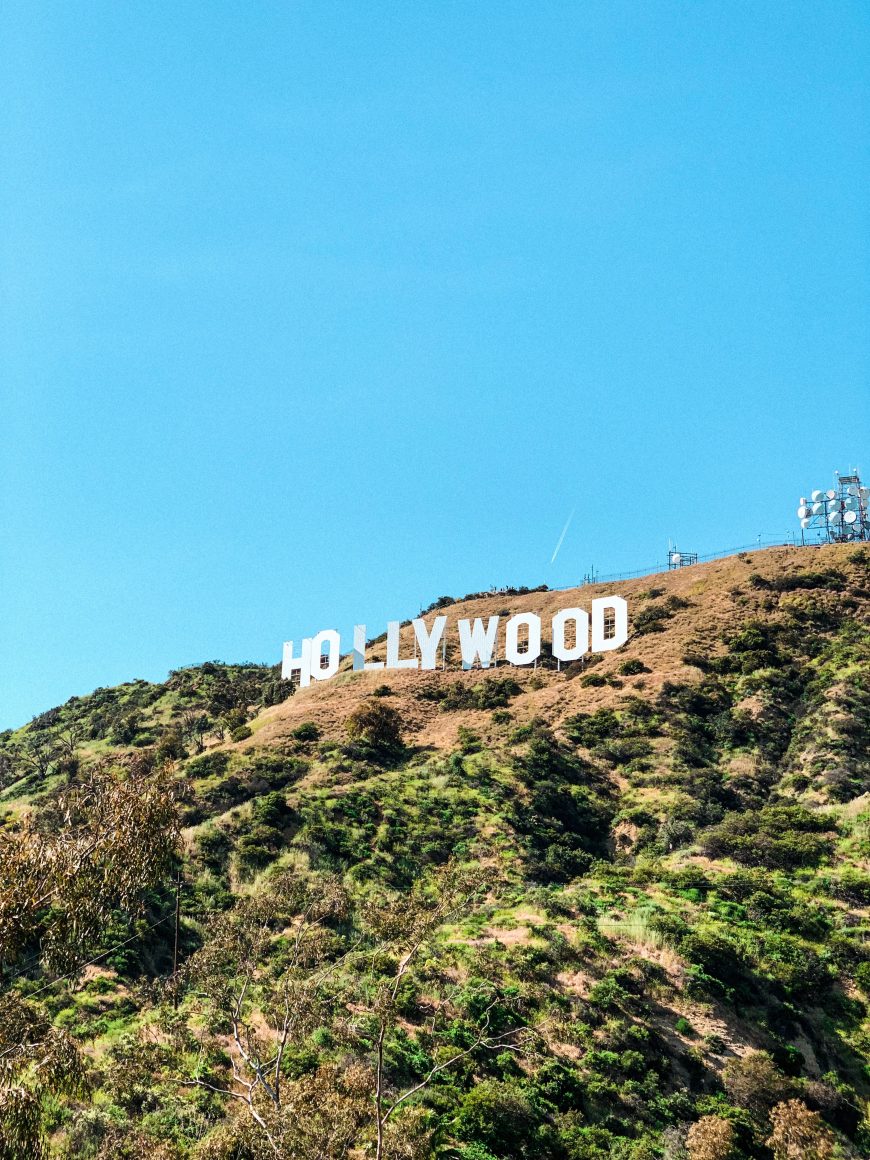 It is such a quintessential piece of LA history, and it's also a fun flex to post on your Instagram. While you cannot technically reach the sign up close, you can still get pretty close and find great nooks and spots for photos.
The best trail to take for the most visibility is the Bush Canyon Trail which starts in Griffith Park. This is quite a hike, as it averages around 2-2 1/2 hours to complete. Also, there is little to no shade on this trail, so come prepared with ample amounts of water and sunscreen. Los Angeles days can be overwhelmingly hot, so this trail might be better to take in the winter months like December or January. You can find more info on this trail here.
2. The Getty Center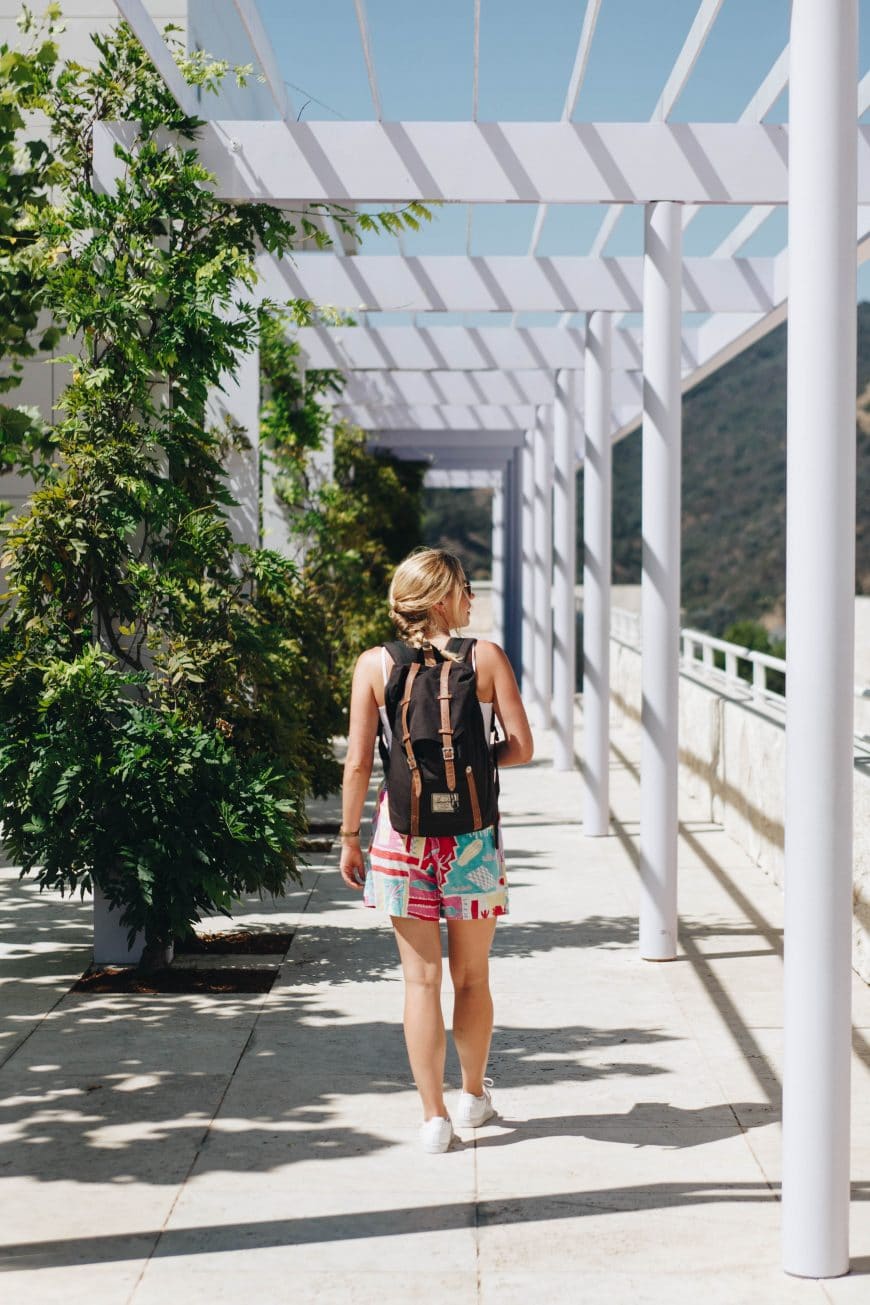 The Getty Center is a gorgeous complex that has a seemingly endless amount of Instagram-worthy photo spots. Whether you choose the gorgeous lobby in the main building or the beautiful arches and foliage outside, your pictures will turn out visually stunning.
The architecture at The Getty Center is futuristic and innovative, and the aluminum and travertine exterior will also provide a picturesque photo spot. The Getty Center offers tourists a spot with simple backgrounds that really elevate a photo.
The symmetry is also great for those who like to keep a clean or simple theme on their IG feed. Overall, there are so many amazing opportunities to take gorgeous photos at The Getty Center. Beyond that, it is a beautiful place to simply explore!
The Getty Center is located at 1200 Getty Center Dr, Los Angeles, CA 90049, USA.
3. Little Tokyo
There are so many places to take incredible pictures in the Little Tokyo Village in Los Angeles. For starters, the Weller Court Light Tunnel, as seen in this Instagram post, is a perfect place for aesthetically pleasing photoshoots. The colors change in the hallway so you can wait for a color that suits you best. It's a really fun and unique part of Little Tokyo.
Other spots include the main area of Little Tokyo, called Tokyo Plaza, where there are an array of different Japanese restaurants and boba tea spots. Grab a boba and explore! You can also venture into the Tokyo Plaza Mall for some authentic Japanese anime and manga shopping and more cool photo spots.
The 1st Street Bridge is another gorgeous spot by Little Tokyo to take stunning photos. Located at Vignes Street and Myers Street, City of Los Angeles, the bridge will offer a beautiful photo opportunity, especially if you are there around sunset. The sun setting and sky changing colors in the background will elevate your photos.
Finally, there is an alleyway located at 311 San Pedro St, Los Angeles, CA 90013 with a beautiful cityscape behind it. Stand in the street (thankfully it's never too busy with cars) and get the Los Angeles city line in the background. This will make for a perfect Instagram post to sum up your trip to Los Angeles.
4. Rainbow Lifeguard Tower
A perfect place to take an adorable and prideful picture is here at the rainbow lifeguard tower in Venice Beach, CA. The fight to keep this tower up was real back in 2017, but it has become a permanent marker of LGBTQ+ acceptance in the Venice community and is a great spot to take beach pictures!
Beyond just the tower, Venice Beach offers so many different photo opportunities. From the iconic boardwalk to the beautiful ocean line, you will not be struggling to find good photo spots. The rainbow lifeguard booth is located at 1800 Ocean Front Walk, Venice, CA 90291.
5. Under Santa Monica Pier
This spot underneath the boardwalk at Santa Monica Pier is a perfect place to take photos that your followers will love/may even be jealous of. This is such a cool and interesting spot to take fun photos, either solo or with friends/a partner.
Not to mention, it simply feels cool to be underneath the pier. It's a great spot to explore and wander around, and then take a walk on the beach for breathtaking ocean and cityscape views. Santa Monica Pier is a perfect spot to take some incredible pictures. Plan a picnic of sorts and set up the shots on the sand! They will turn out perfect and completely Instagrammable.
The boardwalk itself is another classic spot to take photos. Santa Monica Pier is a staple in Los Angeles so it makes sense that a tourist would want to see it! It's a fun space and is really beautiful for pictures. This photo spot is located at 301 Santa Monica Pier, Santa Monica, CA 90401.
6. LACMA
LACMA, or the Los Angeles Museum of Art, is another classic, quintessential Los Angeles spot for photos. The tall sea of lights is a striking background for potential photos, especially at night.
Whether you go in the day or at night, though, the photos will turn out amazing. These lights feel very Old Hollywood, which will produce great photos, especially if you decide to dress the part!
Definitely have someone to take your photos, though, as they do not allow the setting up of tripods unfortunately. LACMA is located at 5905 Wilshire Blvd, Los Angeles, CA 90036.
7. Venice Canals
The Venice Canals are absolutely stunning and a great place for a photo op. You don't even have to be on a canoe to get a good shot. The arching walkways are also a perfect place to get a shot, especially at sunset.
The photos you take here will be breathtaking and will be sure to make your followers wish they were there! The Venice Canals are located in Venice, CA 90292.
Explore LA!
Of course, these are not the only places that are photo-worthy in Los Angeles. It will be fun for you to explore on your own and seek out some lesser-known but equally stunning spots for photo ops. Sometimes, the best spots are just waiting to be found. That is the joy in Los Angeles! There is something new and exciting around every corner. Enjoy your time in LA and take some killer pictures!
Feature image credit: Unsplash