In the past few years, subscription services have started to dominate the shopping market. You can pretty much "subscribe" to anything these days, from groceries to skincare to alcohol to haircare. During the height of the pandemic, you could even have face masks delivered monthly to your door. These subscription services take minutes to sign up for. And, more and more shoppers are recognizing their unmatched convenience. Since procuring food and other essentials through a subscription service is pretty much the easiest thing in the world, it's not surprising that companies have expanded the business model to offer bigger and better convenience. In 2021, you can even select the place you live through a monthly subscription service.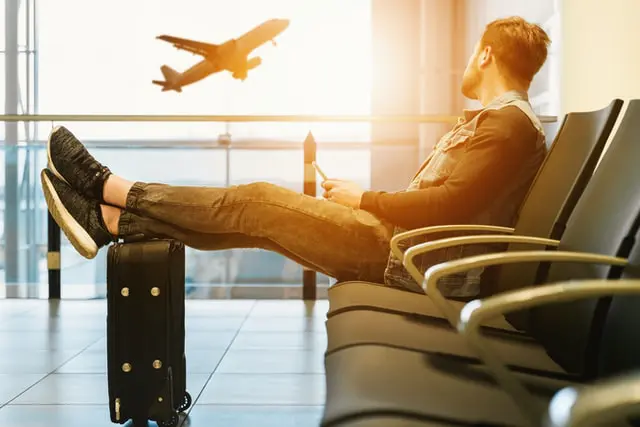 The Inaugural Subscription Service
Oasis Collections, a famed luxury rental company that boasts locations all around the globe, is behind the world's very first "apartment subscription" service. Founded in 2020, the Oasis Passport arose in response to the heightened number of "digital nomads" and other traveling creators in need of simple, stress free-housing. Additionally, the Passport hoped to cater to the new work from home wave that was incited by the pandemic. This service allows you to select from an array of fully-furnished, utility-equipped luxury apartments in major cities. There's London, Miami, Santiago, Buenos Aires, and so many more to choose from. Starting at $1,600USD, monthly payments essentially provide subscribers with access to guaranteed housing in any place in the world. The only catch? Once you select an apartment, you own it for a full month. So, if you sign up for this service, be prepared for lengthy vacation times.
Convenience for Traveling Creators
A subscription like this is an absolute dream for creators who work in the travel industry. With an apartment service, there's no more living out of a suitcase in a hotel or paying thousands a month for a rental house. If your work requires you to frequently travel, it can be easier than ever before to make each new city you arrive in truly feel like home. This service can also benefit those who simply want to zoom in onto work calls from a more exciting location. Working from home was necessary during the height of the pandemic. But, many came to realize that the WFH lifestyle is actually a lot more comfortable and convenient than time in-office. More and more companies are shifting to partial or even full remote work these days. And, if you're not forced to head into the office daily, you might as well attend meetings from an ocean view apartment in Miami.
The creation of the first ever apartment subscription seems to indicate a coming shift in the way shoppers shop. Renting a home used to be a massive commitment (and still is, for many people). But who's to say that subscription services like these won't overtake the housing market one day? Either way, if apartment subscriptions do continue to rise in popularity, it'll be easier than ever for influencers, travel writers, and other creators who simply want to live the nomadic lifestyle to globe-hop with ease.
Feature Image from Sacha Verheij on Unsplash