New York City has long been a city for artists. Each inch of this city is filled with inspiration, from the highest rooftops in Manhattan to the street corners of the Bronx. If you're looking for inspiration, all you have to do is look around. However, if you can't seem to focus, some places hold more inspiration than others. Here are 5 NYC Exhibits to check out.
Away from the Easel: Jackson Pollock's Mural, The Guggenheim Museum
For the first time in over 20 years, Jackson Pollock's mural is being shown. This mural is credited as the turning point in Pollock's style. This painting is where Pollock begins to move away from traditional styles into more abstract and non-traditional methods. Suppose you are struggling to find your own style of art; this a great piece to check out as it shows the artistic transition. The Guggenheim Museum has the honor of hosting the piece until September 19th. Tickets range from $18 – $25.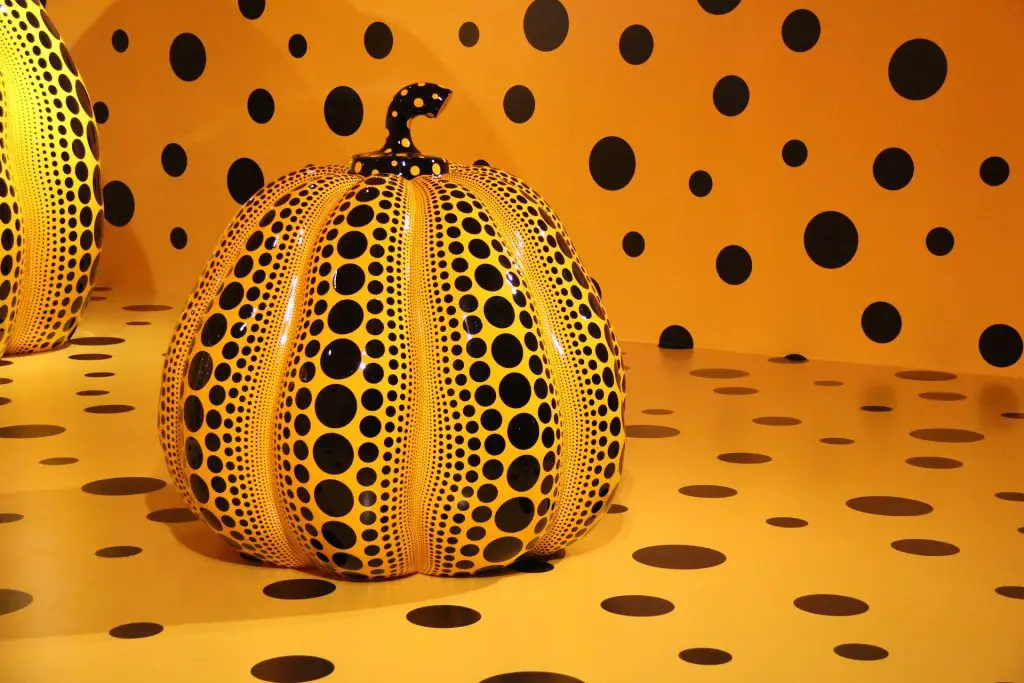 Head over to the Bronx if you're looking to get fresh air and enjoy a unique art exhibit. Yayoi Kusama's work is a multi-sensory experience. Installations of her floral and vegetal sculptures and nature paintings will be scattered throughout the 250 acres. Kusama's work showcases that you can find inspiration in everything. The exhibition is available until October 2021. Tickets to the Kusama exhibition are $25.
3. Modern Look: Photography and the American Magazine, Jewish Museum
See how photography has changed and developed throughout the years to create American Culture. This exhibit showcases photos from the 1930s to the 1960s. The exhibit showcases over 150 photographs and includes pictures from publications such as Vogue and Harper's Bazaar. The exhibit runs until July 11th, and admission ranges from $8 to $18.
4. Julie Mehretu, Whitney Museum
Available until August 8th, Julie Mehretu's exhibit at the Whitney Museum is "the most comprehensive overview to date." Mehretu is an Ethiopian artist whose work reflects her interests and the difficult and intricate world that surrounds her. Admission ranges from $18-$25.
5. Niki de Saint Phalle Structures for Life, MoMA PS1
French-American feminist and activist Niki de Saint Phalle's work is on display in New York this summer. On display is a collection showcasing her large-scale sculptures. These works were originally created for an architectural park outside of Rome. Today you can see them at the MoMA's sister museum located in Long Island City, Queens. The exhibit will be available until August, and entry is $5-$10.