Boredom has indefinitely struck everyone these past 10 months more so than ever before. Between being stuck at home, trying to fill your time learning TikTok dances, working remotely, and picking up new hobbies, there is one guaranteed way to bring a little more excitement in your life: revamp your closet!

That's right! Now you're probably thinking, I already have a shit ton of clothes that I don't even wear, I don't need anymore. That's where you're wrong. You have a shit ton of shit clothes. You feel like you have nothing to wear even though you have a whole closet full because to be frank, your clothes are probably boring as hell. But we have a solution! Listed below are 12 unique clothing brands that we're sure you aren't too familiar with. And if your closet isn't already boring, you're still sure to find some amazing pieces at any of these stores below.
1. NOSPF
Looking to add some cheeky keychains to your life? You've come across the right brand. Though they sell everything from t-shirts to tracksuits, the keychains are their standout product. I mean who doesn't like pizza after sex??
Their t-shirts don't even make you send the text and ask, they simply say it for you?
2. Wish Me Luck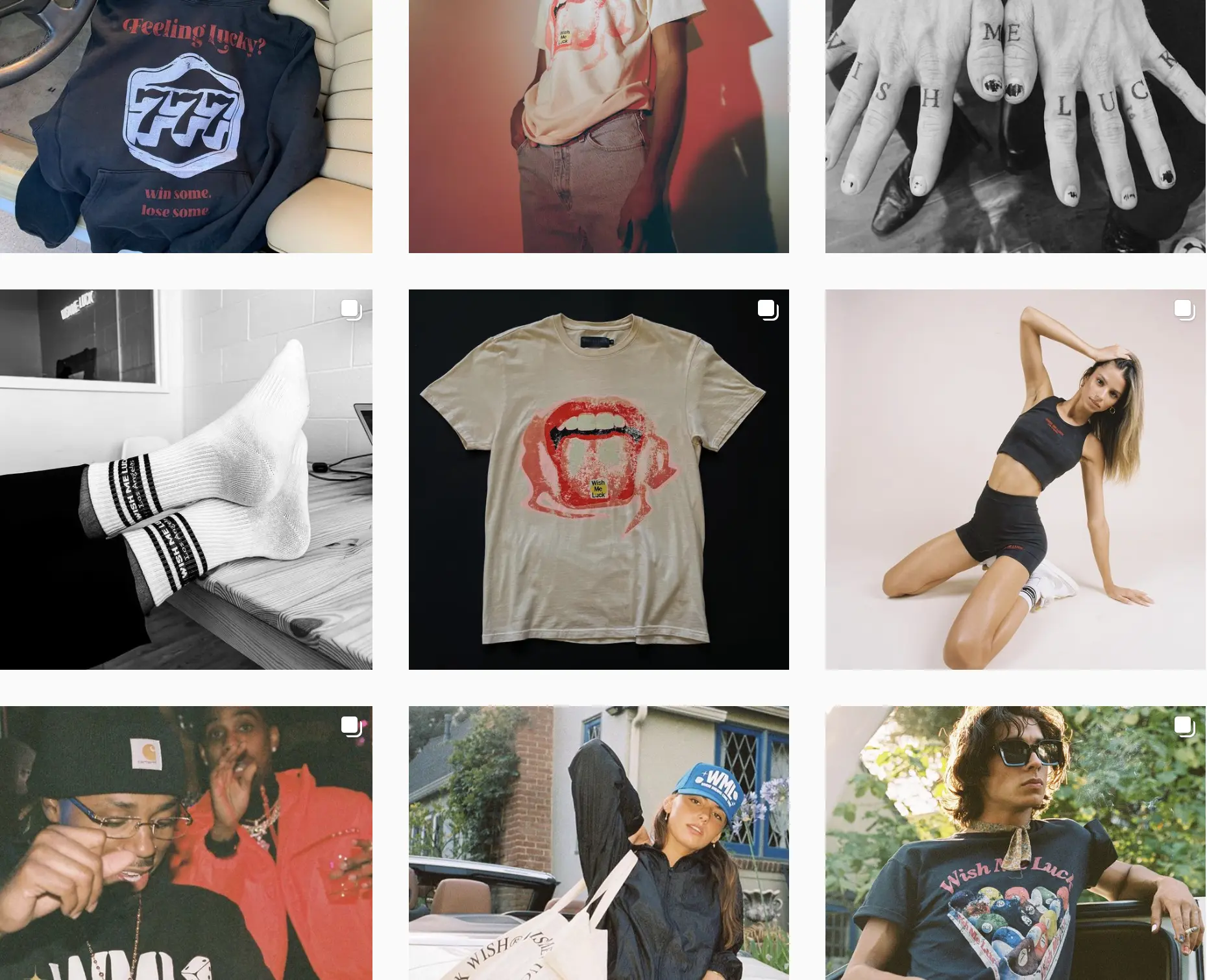 Turn yourself on by how cool you'll look in their graphic tees. Giving off creative, tattooed, cigarette smoking vibes, their clothes offer women, men, and unisex styles. The two best friend owners faced a lot of discouragement while trying to pursue their dreams and interests in fashion but their products proved to the haters that no one was going to get in their way.
3. Homme + Femme
Looking to amp up your style but still stay comfortable? Shop from some of the sickest hoodies, sweat shorts, and caps on the market. With 90s influence, their aesthetic explores the diverse world of men and women (the french translation of the brand name) alongside LA culture through important societal events.
4. CHNGE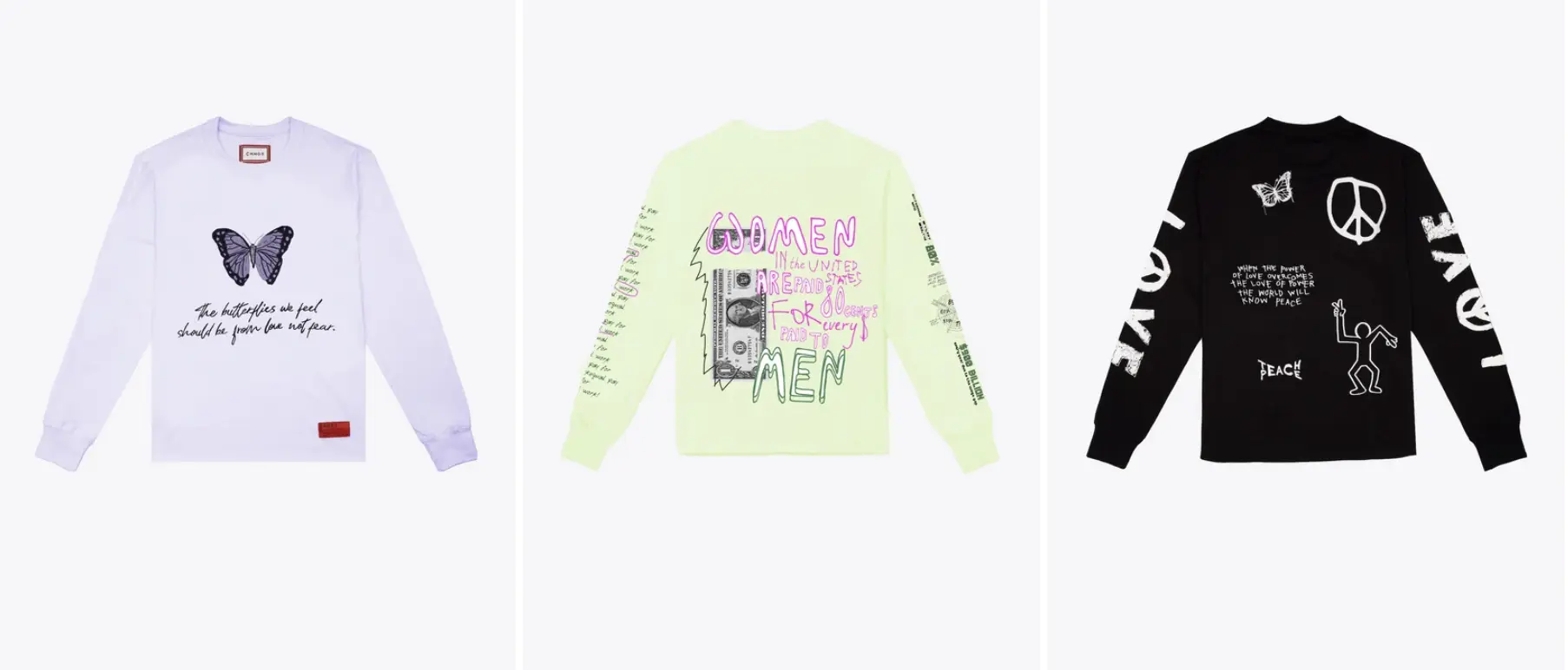 This transparent company designs clothes that give off the looks luxuriously expensive while actually being affordable in price. Everyone will be asking where you got your outfit from when repping CHNGE. The brand emphasizes eco-consciousness and uses zero harsh chemicals, saving 500 gallons of water in production. The company continues to donate to organizations that support topics including climate change, education, civil rights, lgbtq+ rights, and poverty reduction.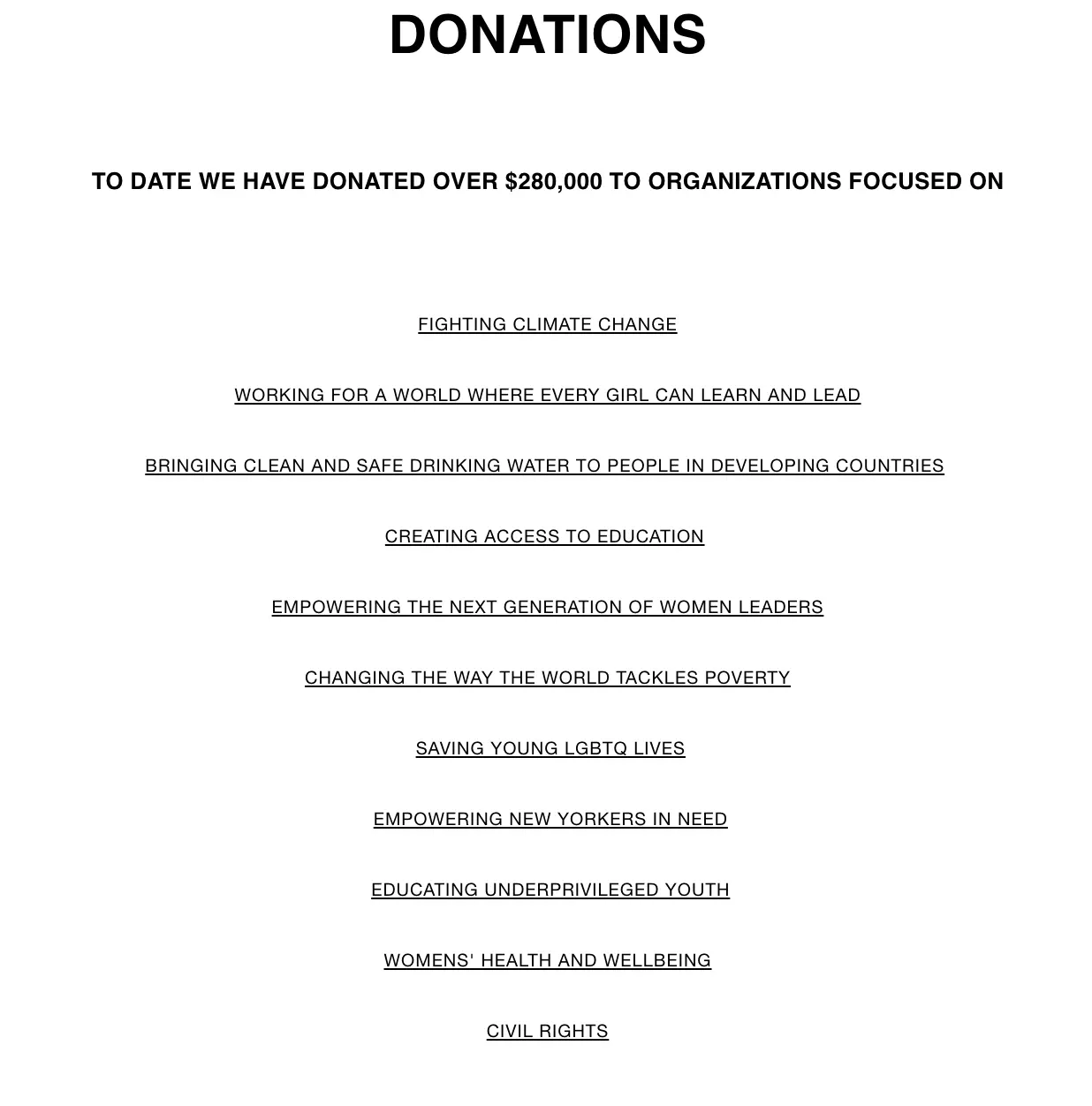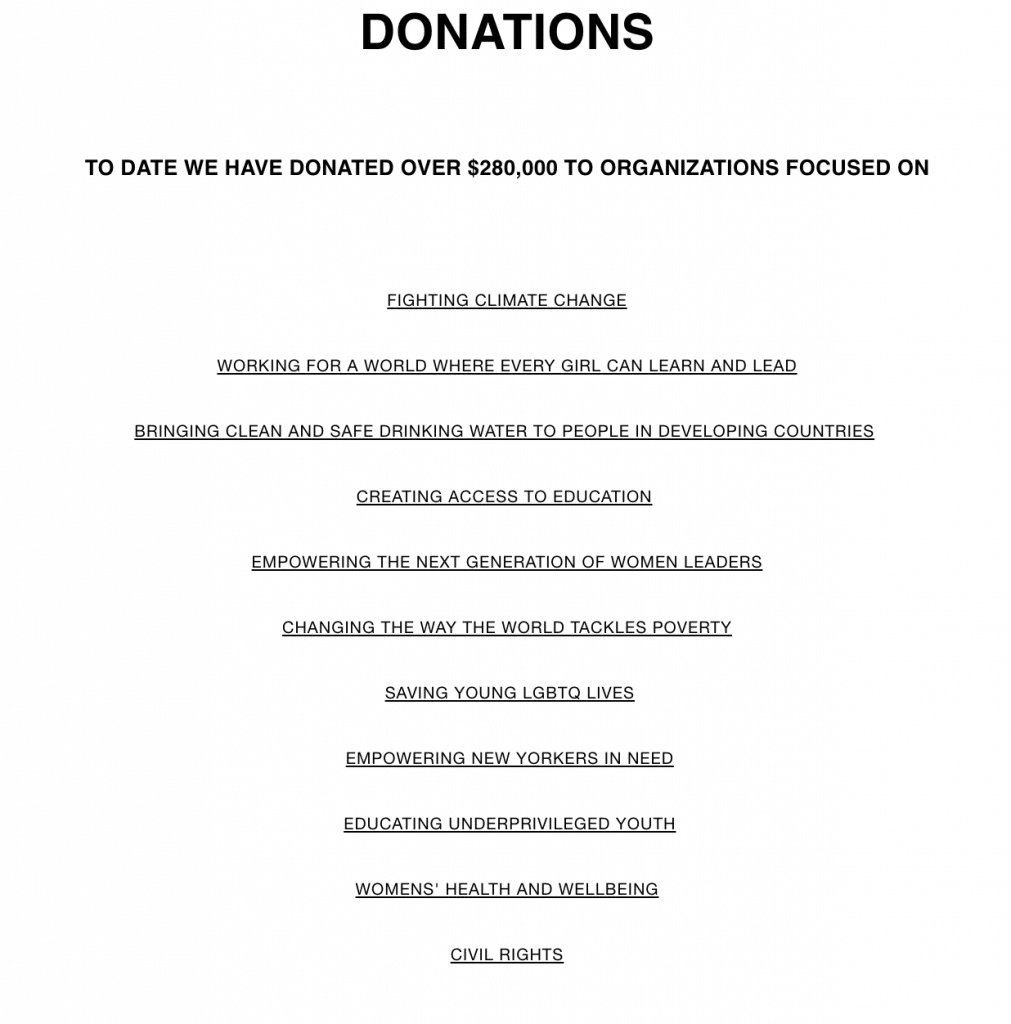 5. Daily Paper
You've seen the sweater dress but have you seen the hoodie dress?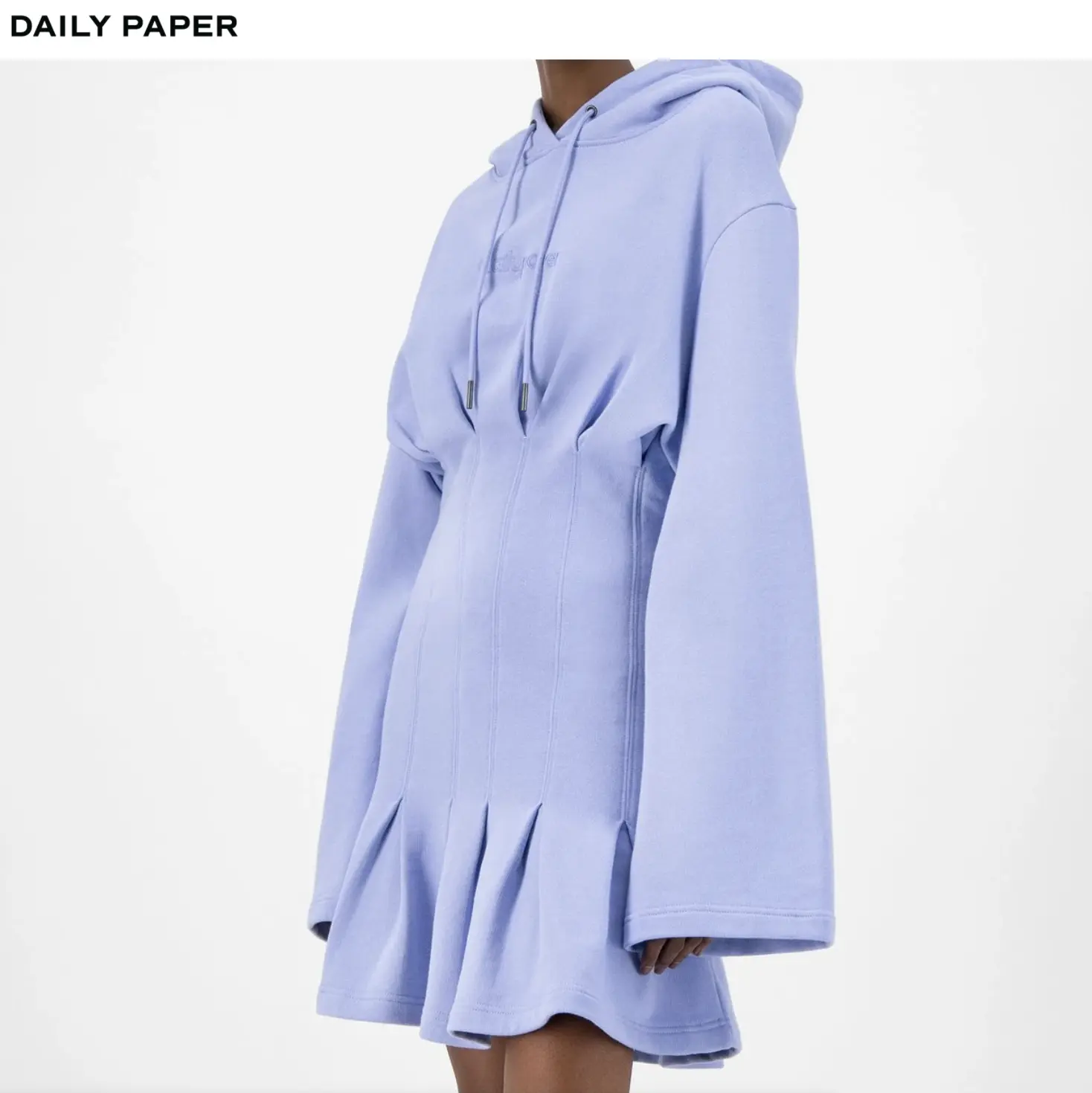 You've seen the sweater dress but have you seen the hoodie dress? (Insert picture) From reimagined structure suits to clean lines and patterned trousers, the site is tasteful and classy with a bit of an edge. Inspired by African culture amongst contemporary design, the company was first founded in Amsterdam.
6. Alumni
With locations in Crown Heights, Flushing, and Flatbush, find all of the shoes, hats, and shorts you can imagine at Alumni of NY. Offering brands ranging across the entire alphabet you're sure to find products that will catch your eye. Their website even includes an inspiration guide for anyone curious on how to style their pieces.
7. Extra Butter
Like an encyclopedia of brands, this shop offers products anywhere from sneakers to candles. There are two NYC locations, one in Manhattan and the other in Queens. Revamping your closet doesn't only apply to clothing but equally your shoes. Shop from Extra Butter's ranging sneaker collection and you'll have everyone drooling at your feet; you might even have to start an OnlyFans because people should be paying you for how much they'll be staring at your feet.
8. Maharishi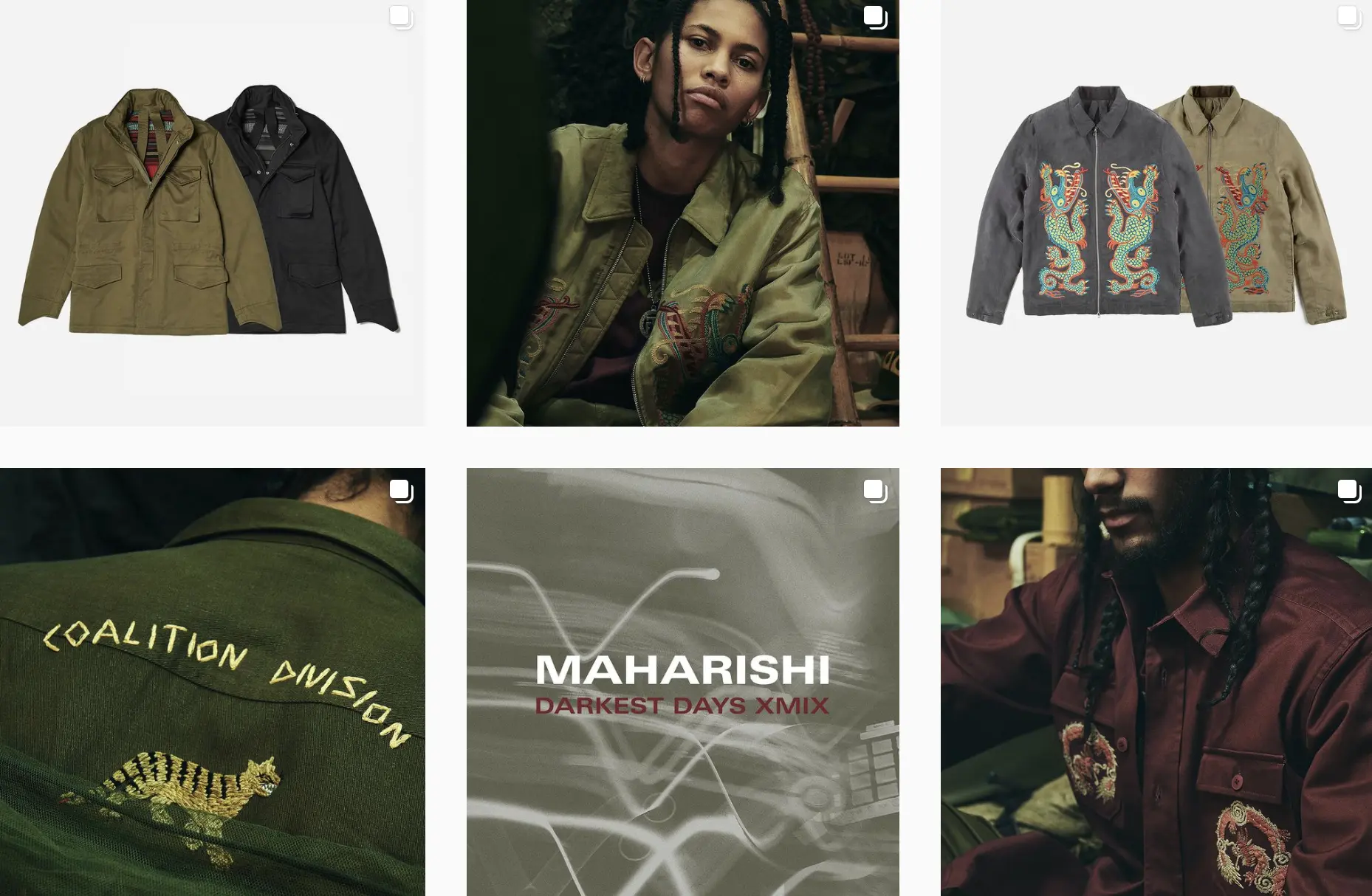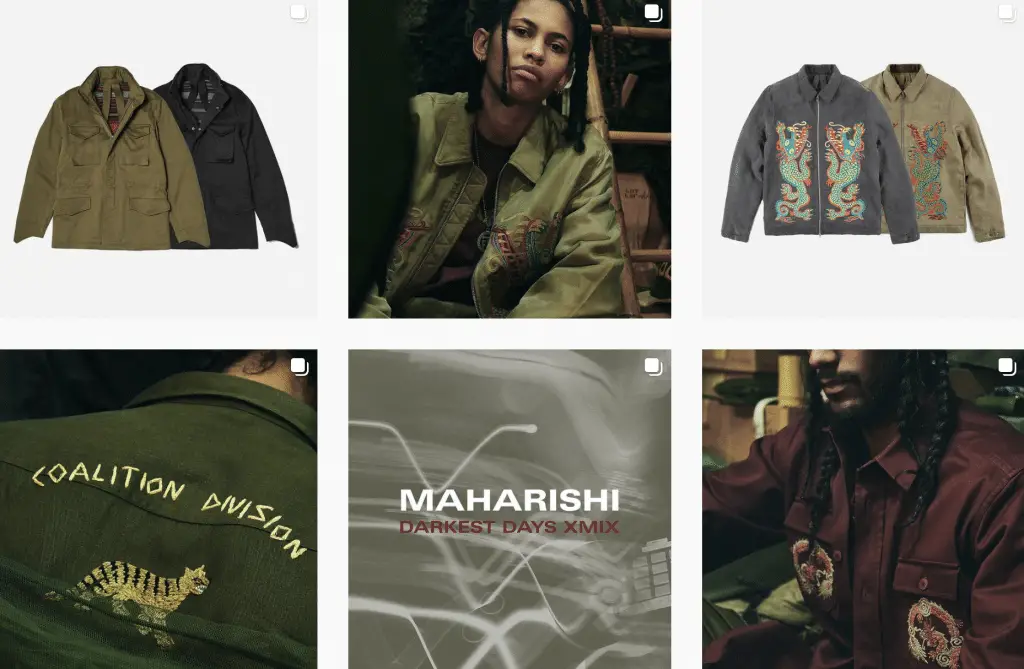 Standing as the Sanskrit translation for great seer, the site prides themselves on having great vision when it comes to clothing. Since 1994, Maharishi compares nature and the universe with a military style influence, combining utility and style all into one.
9. Kotome
This site immediately welcomes you with its clear and calming landing page. The brands prove that you don't have to compromise between luxury and comfort. Recently launched in 2020. Kotome crafts artisan clothing with sustainable materials.
10. Maison Kitsuné
From clothing to coffee, shop the elegant culture of Paris while sitting from your crappy apartment an ocean away. You'll feel classier just browsing their site. Maison Kitsuné's designs are simple but stylistic, making sure you look expensive and classy without even lifting a finger.
11. Aimé Leon Dore
Originally founded in Queens, this New York based company constructs timeless collections that are uncomplicated but unique. Taking a more sophisticated route on New York City street style, shop elevated puffers, sweaters, and trousers with an impeccable earthy palette.
12. Auné
Blending sexy and high fashion, Auné is your pick me up shop. Want to feel confident in your skin, go check their site! Shop from incredible dresses with vibrant colors, and lingerie that will make you shed a tear it's so beautiful. The company blends textures and rich colors to encourage sustainability, joining styles of the past and the present into one new era.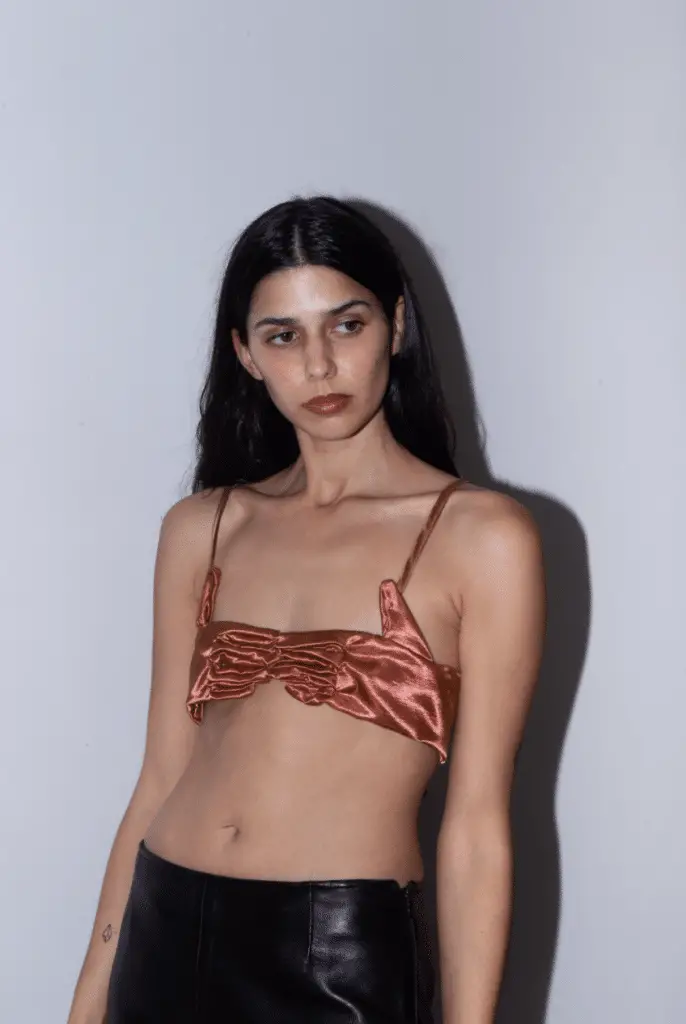 Remember, you deserve to feel like a badass when you dress yourself. So many things in life can be mundane and uninteresting, but recognize your clothing is one thing you have complete choice over. So dress loud, eclectic, provocative, whatever you fancy! Treat yourself and make you a styler bitch even if it's just your cat seeing your new looks.
Featured Image Source: Facebook/ CHNGE
Suggested Article to Read Next: Top 10 Unisex Clothing Brands to Follow on Instagram